LECHLITNER DOOR
GARAGE DOORS AND OVERHEAD DOORS
SALES & SERVICE
Lechlitner Door is one of the most respected Garage Door Companies in Michiana. With a Focus on Garage Door Repair, Garage Door Installation and of course New Garage Door Sales. Lechlitner is widely recognized for their Residential Garage Door Service, Commercial Garage Doors Service and Industrial Garage Door Service and Repair.
Lechlitner Door has been servicing the Michiana community for decades and that is not only the Elkhart, Goshen, Middlebury communities but the Mishawaka, Granger, South Bend and surrounding northern Indiana communities as well. In addition, Lechlitner services much of the southwest Michigan area including Niles, Edwardsburg, Buchanan and the St. Joe, Benton Harbor area. They have provided Garage Door Service and Repair, Emergency Garage Door Service and Garage Door Sales & Installation to these markets for over 35 year now. All of that and still under the same ownership with the same solid ethics and principles that they started with. Maintaining these principles have helped Lechlitner earn their solid and stellar reputation for excellence in overhead garage door sales, service and repair.
Specializing in Residential, Commercial & Industrial Garage Door Sales, Service & Repair
Lechlitner Door is well known for their Residential Garage Door Service and Sales division, however they are also known as one of the region's most trusted commercial garage door and industrial garage door companies. From factory garage doors to service stations and retail overhead doors, Lechlitner has the most experienced garage door installers and repair staff in the region when it comes to the garage door or overhead door business. They are well known throughout Michiana for exceptional work, innovation, commitment to quality and reliable customer service.
Lechlitner is the only garage door company we use.
We have over a dozen doors,
everyone was purchased from Lechlitner,
everyone of them is serviced by Lechlitner.
We get exceptional products
and service from Lechlitner.
Honestly there is no reason to go anywhere else.
Doug Edwards- Construction Manager, Legend Park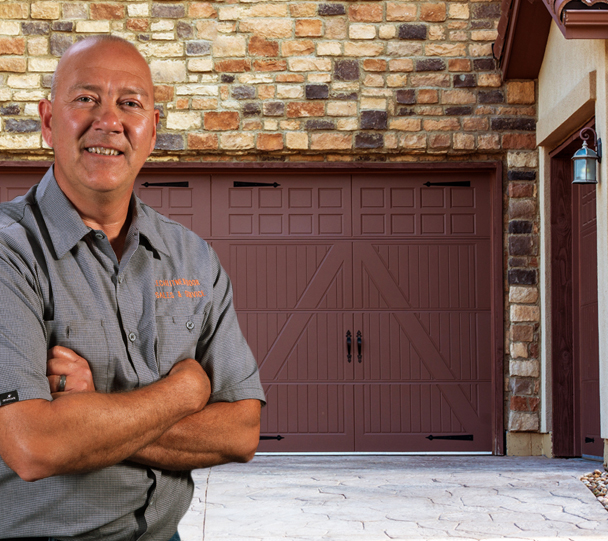 LECHLITNER DOOR SALES & SERVICE
Since its inception, "Lechlitner Door Sales & Service Inc." has been specializing in designing, manufacturing, exporting and installing products that are problem free and easy to operate. The products conform to the highest safety standards complemented with reliability and energy efficiency.
For 35 years, Lechlitner Door has never lost sight of the commitment to their customers. That's because they realize there are many service providers out there and they continue to feel privileged that you have chosen them for your garage door sales or garage door service. Whether you have a big or small job, Lechlitner always values your business.
LECHLITNER GARAGE DOOR ADVANTAGE
Lechlitner not only provides exceptional service but they are always extremely competitively priced when it comes to new garage door sales, garage door repairs or any type of garage door service. They have a simple but very powerful practice: they provide the lowest prices on new garage doors and garage door products and they beat all of the other local garage door companies by providing the best prices on garage door service. According to the founder of Lechlitner Door, Doug Lechlitner, "We are a very competitive garage door company. We always beat our competitor's written quote on the same quality material, guaranteed! And we always do it with a smile, because we appreciate the business. Further more our new installations come with a two-year warranty on parts and a one-year warranty on labor."
Those are just a few reasons that Lechlitner Door Sales & Service have made such a huge impact in South Bend, Mishawaka, Granger, Elkhart, Goshen and surrounding areas.


Lechlitner is here
when we need them... period.
Doug Lechlitner has made it
impossible for me to take
my business anywhere else.
J Mason - Mason Corporation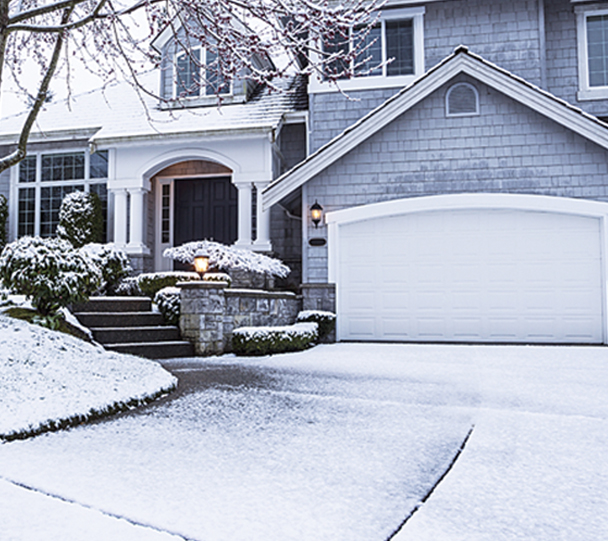 Residential Garage Doors–
At Lechlitner Door Sales & Service they know garage doors inside and out. Whether you're building a new home, want to update your existing home or just need a repair done, go with the family owned company that's been serving the Elkhart area for over 35 years, Lechlitner Door. Lechlitner is the most trusted name in the garage door business in the entire region. When it comes to residential garage door sales, their complete line of garage door styles and colors, a simple overhead door fix (or emergency garage door service), Lechlitner Door Sales & Service is considered Michiana's best residential garage door company.
We started using Lechlitner Door
about 20 years ago.
We have moved twice since they first
installed a new garage door
in our home.
They always deliver on their promises.
Never overcharge.
Always on time.
Always fairly priced
Gina D - Granger, Indiana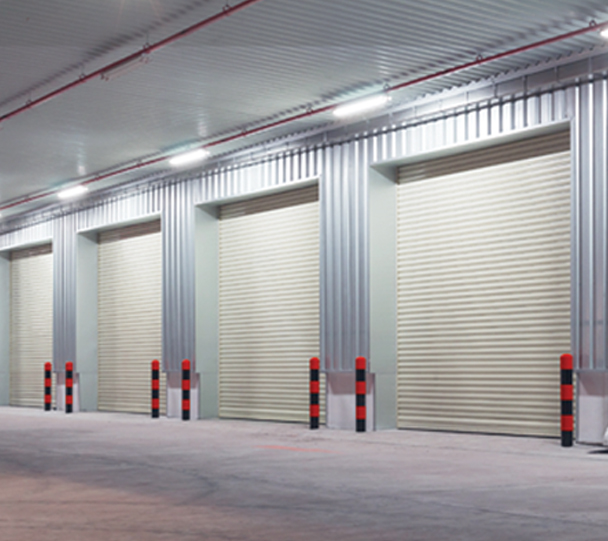 Commercial Garage Doors and Industrial Overhead Doors
Lechlitner is known far and wide for exceptional Commercial Garage Door Service and Industrial Overhead Door Service & Repair. Lechlitner has hundreds of commercial companies that count on them for their overhead doors. From Commercial Garage Door Sales with doors that serve every type of commercial customers to Lechlitner's responsive service and quality controls, Lechlitner is the "go to" company when it comes to Commercial Garage and Overhead Doors.
The same is true for Industrial Garage Door Sales and Service. Lechlitner had garnered a reputation as the most respected and most trustworthy industrial overhead door company in the Michiana region. They serve many types of industrial companies and ensure that they provide those companies with the very best industrial garage door products, the very best overhead door service and the fastest turn around time on industrial overhead door repair.
Lechlitner is always ready to help your business find the commercial or industrial overhead door that best fits your needs and budget. They understands that commercial overhead doors not only need to look good but they must provide your commercial business with the safety and security you require.
Whether you need a commercial overhead door for a storage facility, industrial warehouse overhead doors and or overhead dock doors; or any other type of commercial/industrial overhead door, Lechlitner's high quality commercial overhead doors will provide years of worry-free operation
We have purchased several
commercial garage doors and
industrial overhead doors over the years,
but the only garage door company
we buy from is Lechlitner Door.
Sam S - Hallmark Company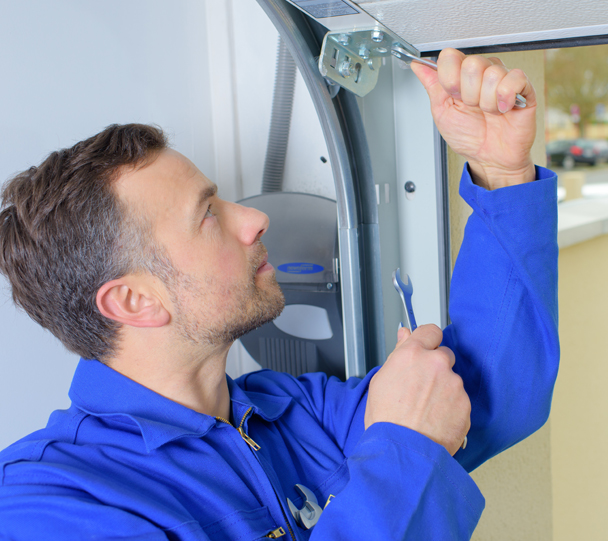 Overhead Garage Door Maintenance & Repairs –
Preventive maintenance is not only smart, it's cost effective. This is a procedure often overlooked by homeowners & businesses and one that can help prevent problems, serious damage and expensive repairs.
It is recommended that your garage doors and openers be maintained annually to ensure safe and proper operation. Garage door repair or service is one thing best left to the professionals due to the very real danger of serious personal injury.
As part of your garage door repair, Lechlitner will examine all moving parts and advise you about any current malfunction. They'll also let you know if there are any signs of potential problems that could arise with a particular component. With regular maintenance, you are more likely to avoid major repairs in the future.
For us safety is imperative,
Ad safety can be an issue
with overhead doors.
Lechlitner Door understands that
and they make sure that we
are covered and that both our employees
and customers are always safe.
They get it!
Sandy Rhodes, Paramount RVs
Lechlitner Door Sales & Services Competitive Advantages
Fast, Friendly Residential & Commercial Door Service
We only repair what is actually broken
Fully trained technicians
Fully insured, licensed & experienced
Same day service available
Customer satisfaction guaranteed
Family owned since 1979
Lechlitner Door Sales & Service, Inc.
57738 Co Rd 3, Elkhart, IN 46517
LechlitnerGarageDoors.com
574.295.6311