PLINKO GAMES
One of the Country's Most Exciting Games of Skill... and The Company That Makes Them!
Everyone has played, seen or at least heard of Plinko Games. These fun-filled games can be found at Theme Parks, Family Entertainment Centers, Zoos, Aquariums, Fun Raisers and even Haunted Houses all over the country. To find one, simply watch for lines of guests waiting to try their luck (or skill) at one of the many customized Plinko games at these venues.
What Are Plinko Games?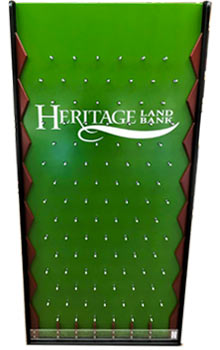 Plinko games are typically large boards that stand slightly angled. These boards have strategically placed spikes or pegs mounted into the board itself. The goal is for players of Plinko to drop a disk which will slide down the board, bouncing from peg to peg, as it makes its way to the bottom of the board where there will be multiple slots. Players attempt to "hit their target" by careful, (or not) attempting to strategically figure out what path the disk must take to make it finally rest in the slot they have are shooting for. Of course those slots are usually the "money slots" or the slots with the biggest prizes.
As you will find if you have not played this fun, yet challenging game, it can become addicting.
The History of Plinko Games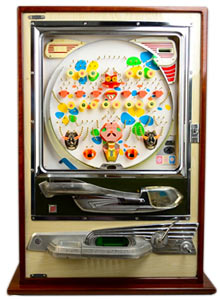 The The Price is Right is getting the credit for "inventing the Plinko game. However, it's easy to imagine that Plinko was, at the very least, inspired by Japan's Pachinko machines, a very popular mechanical game where ball bearings are catapulted to the top of a vertical board covered with glass. The silver bearings bounce around the pegs attached to the back of the board, as they make their way to their targets, (in which case the player wins), or a gutter (in which case the player loses the ball).

The The Price is Right Plinko featured a cup saucer sized chips "plinking" down the board towards cash prizes. The board is very large and contestants can win a substantial amount of money... if they win. If the Plinko game is to be credited to The Price is Right then credit must also go to Frank Wayne, an executive producer of the show. Wayne was the individual who came up with the idea (at least for the popular television game show back in January of 1983. According to Bob Barker, host of the show at that time, the game's name came from the "plink" sound of the chips hitting the metal spikes as it traveled down the board.
Regardless of how Plinko Games were created or who created them, one thing is for certain, watching or playing a Plinko game as the disk bounces from peg to peg, making its way to its final destination, is fun and exciting!

Today's Plinko Games
Plinko Games keep getting better and better, mainly due to creative graphics, enhanced bells and whistles and the quality that goes into them That's where Doug & Eileen Fahnestock enter the picture. The couple are partners in PlinkoGames.com, a company the is considered by many to be the best Plinko Game company on the planet. Doug has been in the custom woodworking business for well over 3 decades now. He e also builds fine, custom cabinets. The man knows wood... and also has a knack for creative designing, so it was no surprise to his wife/business partner when he told her that he was interested in designing and building Plinko games.
Today the two work hand in hand designing and building the finest Plinko games you'll find. The designs are top-shelf, the craftsmanship is unmatched and the final products are in a league of their own. If you talk to PlinkoGames.com customers, they will tell you that there is no one that compared to Doug and Eileen's company when it comes to Plinko games.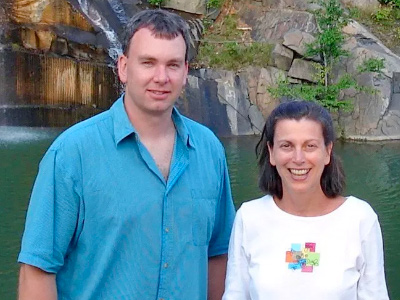 Doug & Eileen Fahnestock partners in PlinkoGames.com.
The company is considered the best in the business when it comes to designing and building custom Plinko games.

"We first saw one of PlinkoGame.com's games at Cedar Point.
The game was well designed and extremely high quality.
We ended up having them build a game for us.
They worked hand in hand with our staff to create
this awesome game and I can assure you, we'll never go
anywhere else but PlinkoGames."Ron Martin Creative Director - Sinister Circus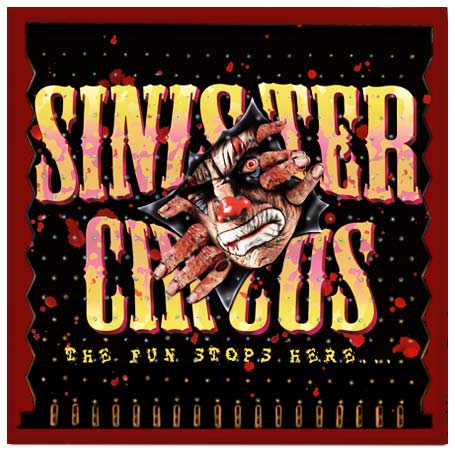 Plinko games by PlinkoGames.com
Why They're The Best
Unlike other game builders, PlinkoGames.com builds their Plinko games with the same craftsmanship and attention to detail that they do the fine custom cabinetry that they build. Their dedication to quality and their customer service is unsurpassed in the industry. There is no doubt, these are the qualities that make PlinkoGames.com the best in the business.
"The guys at PlinkoGames.com
designed a custom Plinko machine for us.
It paid for itself within the first half of our season!"
John F - The Sports Center
Businesses That Benefit BIG From Plinko Games
From the entertainment business to the trade show business, there is nothing that keep customers' attention more than a Plinko game. People line up for their chance to win at this fun, competitive and exciting game. And what's more they do so with money in hand! Below are just some of the types of businesses and industries that can keep customers happy, entertain guests, make money and keep customers talking about your organization.
THEME PARKS & AMUSEMENT PARKS
THE PERFECT PLACE FOR PLINKO
Theme Parks and Amusement Parks are an absolute no brainer when it comes to Plinko Games. Use them to make money in many ways. Some of the parks use them to incite customers to attempt to win a fast pass (or front of the line pass). They can be used in a stationary or permanent location or they can be customized to be portable. They can even have wheels put on so that attendants can move them from one area of the park to the next throughout the entire day.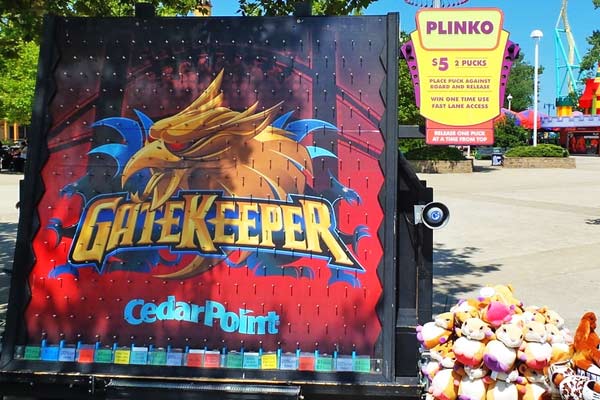 FAMILY ENTERTAINMENT CENTERS (FECS)
MORE GREAT VENUES FOR PLINKOGAMES.COM
Family Entertainment Centers are another perfect venue for Plinko Games. In fact, PlinkoGames.Com has designed several Plinko machines for a variety of FECs all over the country. From Miniature Golf courses to Arcade Rooms, from Go Kart Tracks to Laser Tag Arenas... even Paintball Fields, Plinko games add variety and revenue.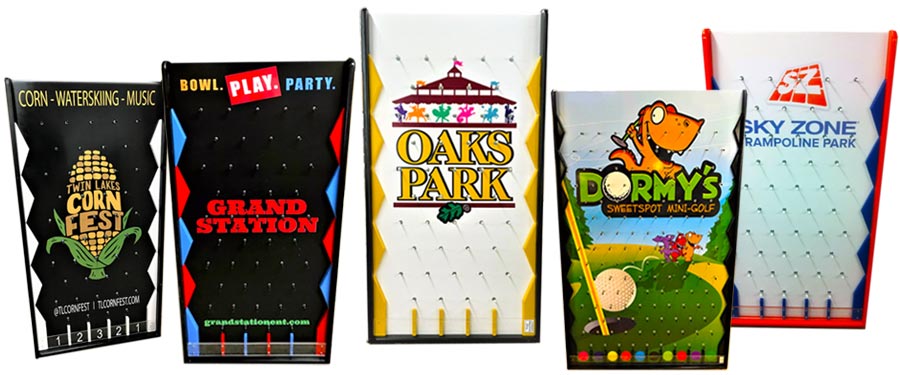 PLINKO GAMES FOR
ZOOS, AQUARIUMS, MUSEUMS & WATERPARKS
Regardless of how awesome your entertainment venue is, in today's world people always want more. That's why Plinko games have become so popular in so many entertainment environments. From Zoos and Aquariums to Museums and Waterparks, Plinko games not only keep your customers even more entertained, they also keep your customers spending more money. That's increased profits for you and your company... and nobody can argue with that.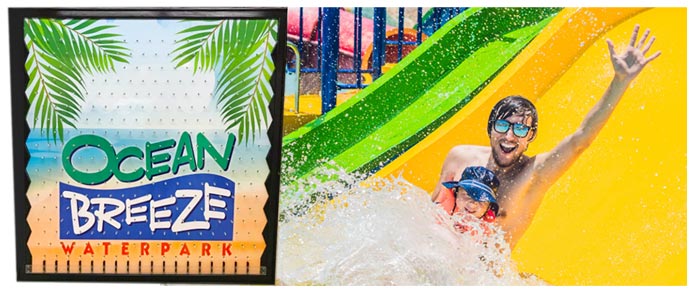 PLINKO GAMES, HELPING RAISE MONIES FOR
CHARITY EVENTS & FUND RAISERS
Want to raise money for your favorite charity? Get a Plinko game from PlinkoGames.com. They've been helping people and organizations raise money for good causes for a good many years. Plinko games are not only a great way to capture some cash for that organization that is close to your heart, they are also a way to keep things fun and lively during the event itself. You don't need to ask donors for more cash, just bring out your Plinko game and let it do the work for you!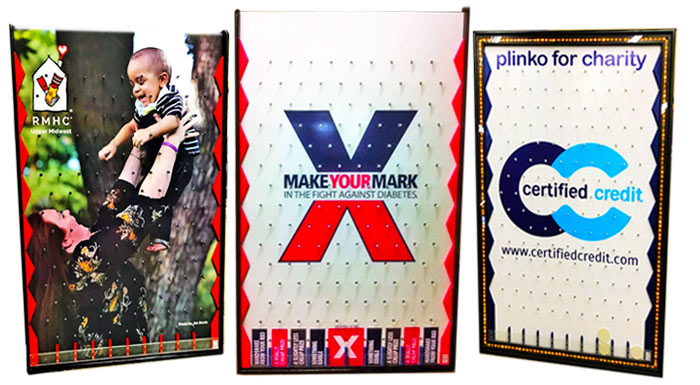 PLINKOGAMES.COM FOR
BUSINESS SPECIAL PROMOTIONS & MARKETING EVENTS
Everyone in business wants to get an edge and Plinko games can give you that edge. When you put your Plinko game in front of your audience, good things happen. Plus, Plinko games are great for enforcing your brand. When you set up your Plinko game with your logo and message, people remember it. In fact, when you utilize the power of a Plinko game at a corporate event, you connect a very positive experience with your brand and every business wants and needs that. Call PlinkoGames.com and let them help create a customized Plinko game for you that will bring some new life into your brand!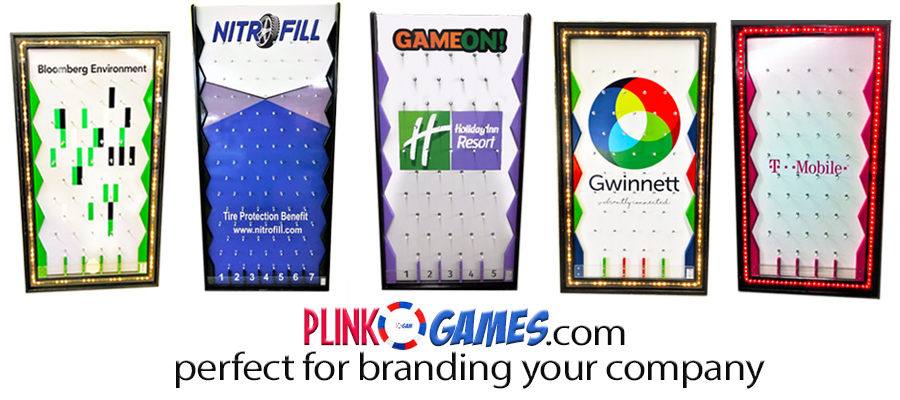 NOTHING BETTER FOR CONVENTIONS & TRADE SHOWS
THAN A PLINKO GAME
There couldn't be a better way to attract attention at conventions and trade shows than a Plinko Game with your brand big and bold. Put the right prizes up for grabs and you canrest assured to have lines of people (potential buyers) at your booth. Call PlinkoGames.com to find out how they can help you make it happen.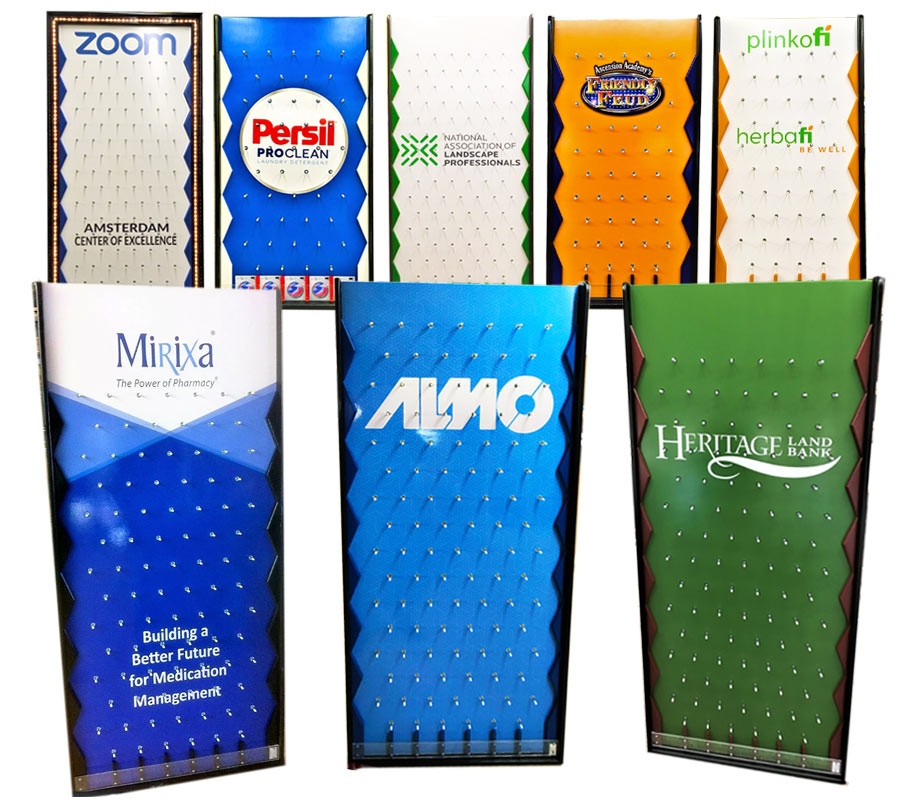 PLINKOGAMES.COM... THE HEAVY HITTER FOR
SPORTS TEAMS & SPORTING VENUES
Professional Teams, Semi-Pro Teams, Stadiums, College Team, High School Teams... even Little Leagues & JR Sporting Leagues
veryone has favorite sports teams and those fans go absolutely crazy over their favorite teams. That's why Plinko games can be a great investment for you if you are in the sports/entertainment business. First it is another cool way to brand your team logo. Second it's another method of giving your fans another way to interact with their favorite team. Plus, it's another revenue source and that's a positive no matter how you look at it. If you're interested in having a Plinko game designed and custom made for your sports team contact PlinkoGames.com and find out all of the benefits that one of these cool machines can bring to you and your organization.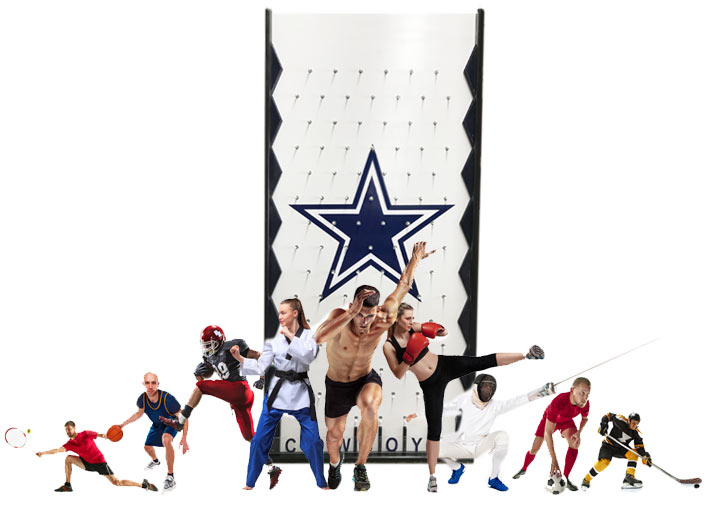 Other Situations Where PlinkoGames.com Makes A Significant Impact
CASINOS
COMPANY OUTINGS
CUSTOMER APPRECIATION PARTIES
COLLEGES
PUBLIC EVENTS
FESTIVALS & FAIRS
Your imagination is the limit when it comes to how Plinko Games can benefit your company, organization or special event. If you have questions or thoughts, feel free to call the folks at PlinkoGames.com. Their courteous,friendly, creative and easy to work with.
717.314.2396

Fun, Excitement, Branding, Profit
All From Your Plinko Game from PlinkoGames.com
For more information contact


PlinkoGames.com
115 Railroad Ave. Manheim, PA 17545
717.314.2396
Email: plinkogames@ptd.net


CHECK OUT THESE FUN PLACES
A Variety of Great Things for You!
Cedar Point
Action Park Paintball
Down Under Escape Rooms
Legend Park
Dolly World
Kings Dominion
Media Madhouse
Six Flags Great America
Vegetable Buddies
Potawatomi Zoo
Twisted Cow
Erebus Haunted House
Olympia Candy
Eby's Pines
Hart City Scuba
Hacker's Golf & Games
Fluid & Fun
Wakarusa Dime Store
Gym Michiana
Tree-Mendos
Navy Pier
Even More Fun - Fun Things To Do Michiana