Granger Family Dentistry
Brighten Your Smile... Brighten Your Life!Everyone Deserves A Great Smile!
Granger Family Dentistry in Granger Indiana is considered by many to be one of the premier dentists offices in the northern Indiana / southwest Michigan region. The practice features two of the best and brightest dentists in the Michiana area, Thomas Anglemire DDS and Ross Schafer, DDS. Under the guidance and leadership of the 2 docs Granger Family has become a significant player in the community for all types of dentistry. The organization is committed to providing high-quality, comprehensive dental care to patients of all ages in Granger and the surrounding areas of Elkhart, South Bend, Notre Dame, Mishawaka, Indiana and Edwardsburg, Niles, Buchanan and surrounding Michigan communities. One of the obvious factors in the Success of Granger Family Dentistry is making their dental patient's oral health their #1 priority. If you visit the company you soon find that both the dentists and staff alike seem dedicated to ensuring their patients receive the gentle, personal care that people want (and deserve) today. What's more, both Dr. Anglemire and Dr. Schafer have figured out ways to do this while still attaining an extremely comfortable and relaxed office setting. This is just the start of why Granger Family Dentistry has become such an impactful part of the Michiana community.



For the Best Dentists in Granger Indiana
Check Out Granger Family Dentistry
There are just too many great things to say about Granger Family Dentistry, their docs Thomas Anglemire DDS and Ross Schafer DDS, their caring staff, and the many services that they provide. This profile features an overview of the outstanding firm but for more information we recommend you visit their website: grangerfamilydentistry.com or call them at 574.213.0348 or visit their offices at 12545 Adams Rd, Granger, Indiana.

In this profile you will find out a little about the doctors, the staff and their services.
Granger Family Dentistry Services
OVERVIEW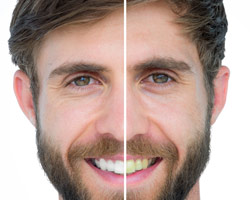 COSMETIC DENTISTRY
Composite Dental Fillings
Lumineers®
Porcelain Dental Veneers
Snap-On Smiles®
Teeth Whitening
*see more detail in the Dental Services Section below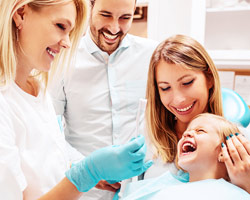 GENERAL & FAMILY DENTISTRY
Dental Exams & Cleaning
Dental Hygiene
Dental X-Rays
*see more on General & Family Dentistry in the Dental Services Section below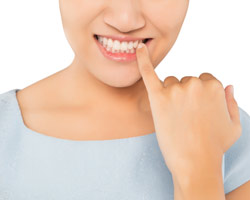 PERIODONTAL DISEASE & TREATMENT
*see more on Periodontal Disease & Treatment in the Dental Services Section below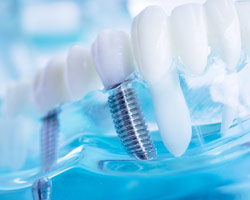 RESTORATIVE DENTISTRY
Dental Crowns / Dental Caps
Dental Implants
Dentures & Partial Dentures
Fixed Dental Bridges
Root Canal Therapy
*see more on Restorative Dentistry in the Dental Services Section below

When It Comes To Better Dentistry
People Make The Difference



The Granger Family Dentistry Staff has a reputation as being among some of the best Cosmetic and Family Dentists in the state.
When it comes to healthcare and cosmetics people make all of the difference. That's the main reason that Granger Family Dentistry has developed such an outstanding reputation over the years. From the original mission and philosophies that were established when Dr. Anglimire first opened the practice in Granger to the way the day to day approach continues with patient's care. patients concerns and their objectives in mind, Granger Family Dentistry stands out in the dentistry industry. Then of course there is the talented and caring staff at Granger Family. They love what they do and their passion is unmatched. As a team they shine and the Granger Family Dentistry patients love them.
However, the caring attitude and the passion is just part of the formula for patient satisfaction. The other aspect is the talent. Both Dr. Anglemire and Dr. Ross have years of experience and are considered two of the best dentists in the region. That's not where is stops, the Hygienists at Granger Family are also exceptionally talented and experienced. Add to that the years of experience of the Dental Assistants, the Front Desk Coordinator, the Office Manager and the Patient Administrators and you have a dental team that is difficult to compete with. All in all, when it comes to dental offices in Michiana (or anywhere else in the state) it doesn't get much better than Granger Family Dentistry.
MEET THE GRANGER FAMILY DENTISTRY
DENTISTS & THE DENTAL TEAM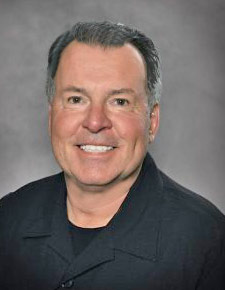 Dr. Thomas Anglemire, DDS
Dr. Anglemire earned his Bachelors in Science and Chemistry at the University of Illinois Urbana-Champaign before attending dental school at the University of Illinois, where he graduated with his Doctor of Dental Surgery degree in 1984. He continues to advance his knowledge of dentistry through regular courses, and has received advanced training, attending the Pankey Institute, LVI for cosmetic dentistry, and completing numerous courses in prosthodontics and implant restoratives. He is a member of multiple dental organizations, including:
American Dental Association
Indiana Dental Association
North Central Dental Society
Chicago Dental Society
Academy of General Dentistry
American Academy of Cosmetic DentistryDr. Anglemire has been practicing in the Granger, Indiana, area for 20 years. As a dentist, his goal is to provide personalized dentistry to all his patients. He is married to Kim. Dr. Anglemire has 3 kids, Lindsey, Luke and Troy and a step-son Jacob, 4 grandchildren (3 boys and 1 girl). He enjoys golf and cycling.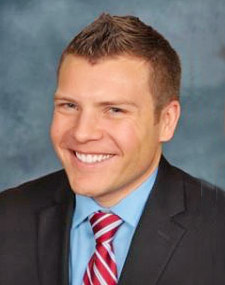 Ross J. Schafer, DDS
Oral health can play a pivotal role in the overall well-being of the human body and Dr. Ross Schafer strives to achieve optimal oral health with his patients to improve their quality of life. He grew up in South Bend and attended The Culver Academies and Indiana University prior to attending the University of Minnesota School of Dentistry. After practicing in Minnesota and serving the community in public health clinic, he is excited to have the opportunity to return home to Indiana and practice with the Granger Family Dentistry team and improve the oral health of the community.
Dr. Schafer enjoys treating patients in all areas of dentistry and has extensive experience in emergency care and relieving pain with extractions and root canal therapy. He continues to grow as a clinician by attending continuing education courses pertaining to digital dentistry and advanced root canal therapy in order to better serve the patients at Granger Family Dentistry.
Dr. Schafer is a member of the American Dental Association, Indiana Dental Association, and the Chicago Dental Society. Through these organizations he is able to network amongst dental colleagues and get involved with community events such as, Give Kids a Smile Day devoting an entire day of providing free dental services to children in need.
In his spare time, he enjoys spending time with family and friends, watching sports, and playing with his Jack Russell Terrier, named Ruby.
The Granger Family Dentists Dental Team
At the heart of Granger Family Dentistry PC is their friendly and professional staff. Their dentists and team are dedicated to your comfort and oral health. They have a reputation for caring about patients and people in general, and they also help those patients get the exact treatment that they need.
GRANGER FAMILY DENTISTRY OFFICE MANAGER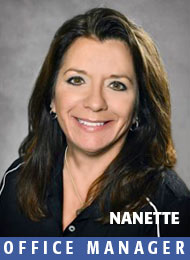 NANETTE
Nanette has been the Granger Family Dentistry Office Manager for nearly 30 years. She is extremely well versed in most aspects of the Granger Family dental practice. She loves educating our patients about dental health and helping them make informed decisions about dental treatments. She says that, "Having a career with Granger Family Dentistry has exceeded my expectations, and the bonds I've developed with co-workers and patients have enriched my life."
In her time away from the office she enjoys spending time with her 2 sons, James and Kyle, music, dancing, fishing, exercising, cooking, and reading. She loves watching Chicago Bears and Notre Dame Football and has been a life-long fan of the Chicago Cubs.
FRONT DESK COORDINATOR &
EXPANDED FUNCTIONS DENTAL ASSISTANT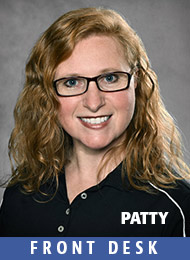 PATTY
Patty graduated from IUSB/SWMC, and has been in the dental field for 33 years, over 20 have been with Granger Family Dentistry. Patty loves the transformation of her patients from the beginning of their dental treatment through to successful completion. Patty and her husband keep busy with their son and their three daughters, and their parakeet, dog, goldfish, and rabbits. Her hobbies include hiking, sewing, and singing. She is a 4-H project leader, a marching band mom, a Junior High Youth Leader, and a member of the 4-H Homemaker's Club.
GRANGER FAMILY DENTISTRY DENTAL HYGIENISTS


SUSIE
Susie graduated from IU-Fort Wayne 21 years ago, and has been with our practice for 20 years. She enjoys her co-workers and the great variety of people she meets every day. Susie and her husband have two children, Luke and Jenna, that keep her busy when she isn't working. She enjoys watching sports, especially IU basketball. Reading and crocheting are among her favorite hobbies, and her favorite book to date is The Lone Survivor.
KATIE
Katie graduated from IUSB 6 years ago as a dental hygienist. She has been with Granger Family Dentistry PC for a year, and enjoys interacting with her patients and building relationships with them. She works hard to help her patients achieve excellent oral health. Katie has many hobbies, including, singing, painting, sculpture, making jewelry, ceramics, and physical fitness. She has completed an additional degree in personal fitness training, and loves spending time with her golden retriever, Jake.
AMBER
Amber has 24 years of experience as a registered dental hygienist. She graduated from WMU and KVCC, and has been with Granger Family Dentistry PC for 8 years. She loves her co-workers and enjoys getting to know her patients. Amber likes sports, physical fitness, and her bulldog, Macie. She loves spending time at the lake with her husband and 3 children.
HELEN
Helen graduated from Darden College, Georgia, and has been with Granger Family Dentistry PC for 20 of her 43 years in the dental field. She is married and has two grandchildren, Tori and Jeremy. She loves to read, but can't name her favorite author because there are just too many! In her spare time, Helen enjoys "junking," antiquing, flea marketing, genealogy, and playing with her dog, Max, and her cats, Kitten and Baby.
GRANGER FAMILY DENTISTRY
EXPANDED DUTY DENTAL ASSISTANTS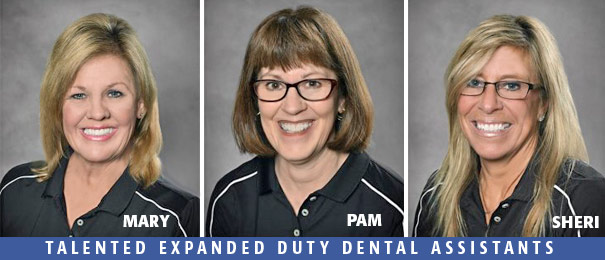 MARY
Mary graduated from IUSB Dental with a BA in Communication. She has been with Granger Family Dentistry PC for well over 20 years. She loves her job because it is different every day and, "our patients are amazing." Mary and her husband have "too many cats" to name. She loves spending time with her daughter and her two grandsons. In her spare time, Mary enjoys gardening, biking, cooking, going to the beach, and spending time with friends and family.
PAM
Pam graduated from Ferris State University, and has been with Granger Family Dentistry PC for over 25 years. The best part of her job is working with our patients and getting to know them. She enjoys traveling and camping with her husband and sons.
SHERI
Sheri graduated from IUSB, and has been with Granger Family Dentistry PC for nearly 20 years. She enjoys speaking with our patients and helping make them comfortable during their appointment. When not in the office, she enjoys playing tennis, playing with her cat, and reading. Her favorite book is Chasing Mavericks.
DENTAL PATIENT ADMINISTATORS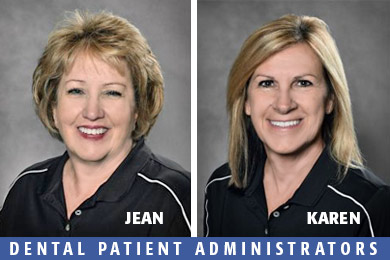 JEAN
Jean attended Ross Medical and Ivy Tech, and has been in the dental field for 25 years. She joined Granger Family Dentistry PC a year ago, and is enjoying getting to know her co-workers and our patients. She enjoys reading biographies and history, cake decorating, and working with flowers. In her spare time, she has fun with her daughter and her 6 grandchildren.
KAREN
Karen has been with our team at Granger Family Dentistry PC for well over a decade. She and her husband have 3 children, Heather, John, and Tim, plus a dog, cats, piranhas, and a rat named Cloud. She is learning to golf, and enjoys gardening and riding her Harley. Her favorite hobby by far is spending time with her grandchildren, Matthew and Adelyn.

GRANGER FAMILY DENTISTRY SERVICES
COSMETIC DENTISTRY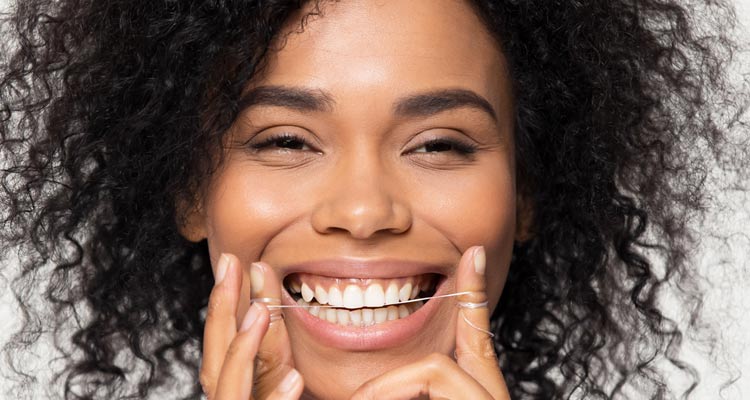 GETTING THE RIGHT COSMETIC DENTISTRY MAKES YOU LOOK BETTER & FEEL BETTER!
When you have good cosmetic dentistry performed you will obviously look better which of course will make you feel better... and we all want that. However, typically if you have good cosmetic dentistry performed you will also improve your overall oral health which inevitably means that means your overall health will improve. That's why at Granger Family Dentistry they say that Everyone Deserves A Great Smile!
COMPOSITE DENTAL FILLINGS
Restore your teeth and your smile!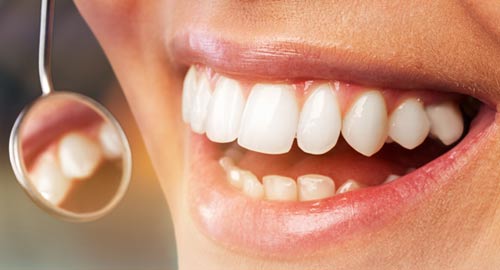 Sometimes your teeth can sustain damage from chipping, fractures, or decay. If this has happened to you, the dentists at Granger Family Dentistry may recommend composite dental fillings as an option to help restore your smile. A dental filling is a restoration used to repair minor to moderate tooth damage. They may recommend a filling if your tooth has been damaged by tooth decay (for example, if your tooth has a cavity), or if your tooth suffers from minor fracturing or chipping. The dental filling is used to restore the tooth to its original structure and function and to return your smile to good health. There are two main types of dental fillings available: amalgam fillings and composite fillings.

Placing a filling typically requires just one visit to the Granger Family Dentistry office. The dentists there will first remove the decayed and damaged portion of your tooth, and clean the tooth to remove all traces of decay. Then they fill it and shape it to match your tooth's original shape. Then the filling is hardened for a lasting restoration. This is a great consideration for restoring your teeth and oral health if you have decayed or damaged teeth.
LUMINEERS®
The discreet, very high-quality technology that delivers you better teeth and a better smile.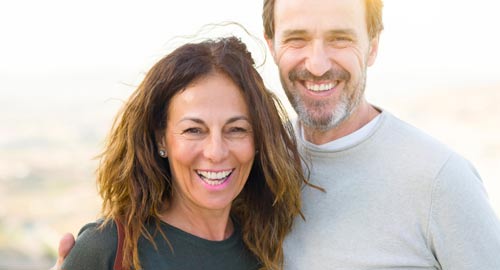 If you're looking for discreet, high-quality treatments to improve your smile, Granger Family Dentistry PC has you covered. Their Lumineers® enhance the appearance of your teeth and bring life to your smile. These very thin dental veneers have several substantial benefits.Their unusually thin substance mimics the natural appearance of your tooth enamel. They also prevent the need to grind down your original tooth structure which has many benefits to your teeth. This makes the bonding procedure very comfortable. Plus, Lumineers® are very durable, and can last for decades. Probably the the biggest aesthetic benefit is that they help correct crooked, discolored, and stained teeth to give you the smile you've always dreamed of.

Lumineers® are available in Granger, Indiana, (and of course to residents living in Mishawaka, south Bend, Elkhart and surrounding areas) to enhance the appearance of your teeth. visit Granger Family Dentistry at grangerfamilydentistry.com/lumineers or call 574-213-0348 to find out more about this fantastic product.
PORCELAIN DENTAL VENEERS
Enhance your smile and get an improved natural smile!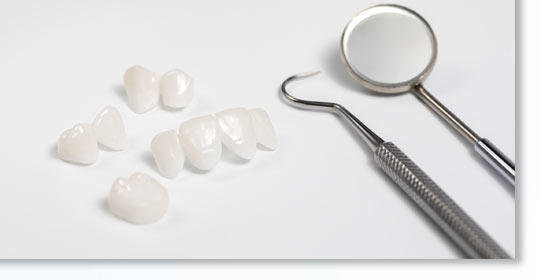 For subtle enhancements of your smile, the dentists at Granger Family Dentistry often recommend porcelain dental veneers to correct many types of smile imperfections.Veneers are very thin shells, typically made of porcelain or resin, that bond to the front of your teeth to enhance your smile. Porcelain veneers are often a great choice for teeth improvement because the color and translucence of porcelain is a great match for the natural appearance of tooth enamel. Porcelain is also stain resistant as well, which means that your smile will stay bright for years to come. Resin veneers can also be matched to your natural tooth color. With dental veneers, you can achieve a beautiful, natural-looking smile that you will love to show off.

BENEFITS OF PORCELAIN VENEERS
They can close large spaces and gaps between teeth
They make teeth that are stained or discolored white again
They improve the appearance of irregularly shaped teeth They can correct slightly crooked teeth
They restore teeth that are broken, chipped, worn, or fractured
Drs. Anglemire and Schafer have several years of experience in creating veneers that match the natural appearance of your teeth and give you the smile you have always wanted. Want to learn more about the Granger Family Dentistry Porcelain Veneers? Call them at 574-213-0348.
SNAP-ON SMILES®
A couple of quick visits and presto... a brand new beautiful smile!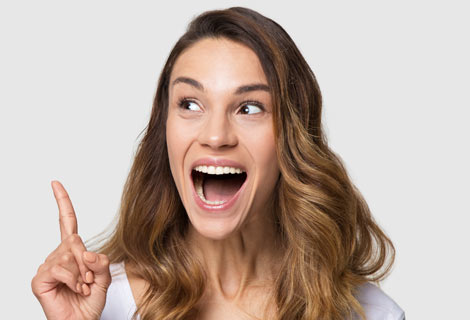 With Snap-On Smiles®, you can achieve the beautiful smile of your dreams in just a couple quick visits to Granger Family Dentistry! This great process enhances your smile and appearance just about as fast as anything in the dental health field. This cosmetic treatment is designed to "snap on" over your teeth, providing an easy, reliable, and healthy restoration.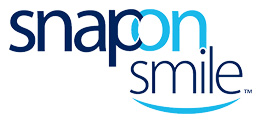 The dentists at Granger Family may recommend Snap-On Smile if you're in search of a quick and easy way to correct imperfections in your smile such as:

Spaces and gaps between teeth
Crooked or crowded teeth
Chipped, broken, or cracked teeth
Very worn teeth
Stained, yellowed, or darkened teeth
One or more missing teeth
Irregularly shaped teeth

To find out if you're a good candidate for Snap-On Smile call Dr. Anglemire or Dr. Schafer at 574-213-0348 and discover more about this cool little smile tool!


TEETH WHITENING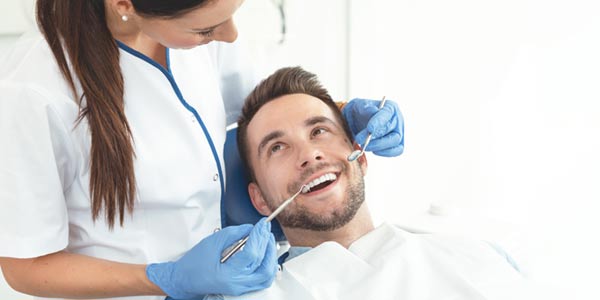 If your teeth have become yellowed or stained or you would like brighter, whiter teeth then Granger Family Dentistry is the place for you. They have helped thousands of patients get better smiles, whiter teeth and much better oral health. If you want to look better and feel better this is certainly the place to go.
GENERAL FAMILY DENTISTRY
DENTAL EXAMS & CLEANINGS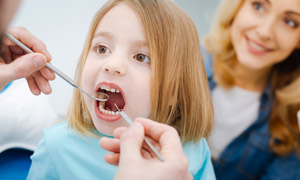 Everyone knows that it is difficult to keep teeth in tip-top shape but according to the docs at Granger Family Dentistry it's not that difficult so long as you have regular exams and cleanings. Dr. Anglemire and Dr. Schafer's office say they are committed to helping their patients maintain exceptional oral health. They do off special programs where patients can get regular dental exams and cleanings to help them keep a healthy smile.
What to expect during your teeth cleaning and exam, from the experts from Granger Family:
They will clean your teeth by removing any plaque or tartar (also called dental calculus), which can lead to tooth decay and periodontal disease
They floss and polish your teeth for a healthy, bright smile
They examine your smile for signs of any damaging dental conditions or diseases
They also utilize dental X-rays to further evaluate your smile and make certain that you receive the dental care you need.
DENTAL HYGIENE

One of the things that you will find that both Dr. Anglemire & Dr. Schafer as well as the Granger Family Dentistry staff) promote is preventative dental care. While they provide regular dental exams and cleanings, they still insist that practicing good dental hygiene at home can prevent many problems down the road and will help keep your smile as attractive and healthy as possible. They also say that regular scheduled visits to their offices for cleanings and check-ups can make a world of difference in your oral health.
DENTAL X-RAYS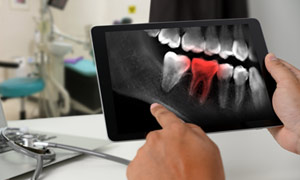 At Granger Family Dentistry PC, Drs. Anglemire and Schafer use dental X-rays to take a closer look at your teeth and better understand the right course of treatment for you. Digital X-rays are one of the advanced diagnostic tools that you will find to ensure the best possible dental care. Digital radiography has changed the way dentists take dental X-rays by making the process faster, more comfortable, and more convenient than ever before. According to the docs at Granger Family they are able to use digital radiography to identify and diagnose several types of dental problems, such as:
Decay in between teeth
Developmental abnormalities
Improper tooth root positioning
Cysts and abscesses
Fractures in existing fillings
Tumors
Infection in the tooth nerves
Bone loss

PERIODONTAL DISEASE & TREATMENT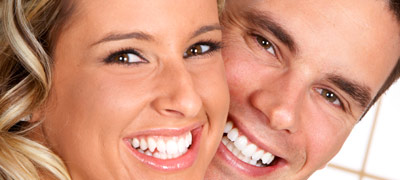 The health of your gums is a vital part of your dental wellbeing. Dr. Thomas Anglemire, Dr. Ross Schafer and the staff at Granger Family Dentistry PC are dedicated to providing the education and care needed to keep your gums healthy. If you are concerned about gum disease or if you notice that your gums are swollen, tender, or bleed easily, you should always contact a good dentist. To learn more about gum disease go to grangerfamilydentistry.com.


RESTORATIVE DENTISTRY

DENTAL CROWNS / DENTAL CAPS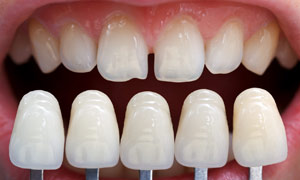 Dental crowns, or caps, are used in a number of dental treatments to restore and protect damaged teeth. At Granger Family Dentistry PC, their experienced dentists and staff provide extremely high-quality dental crowns to meet their patient's needs and to help improve their oral health. To learn more about dental crowns or to schedule an appointment with Drs. Anglemire and Schafer, contact their office directly at 574-213-0348!
DENTAL IMPLANTS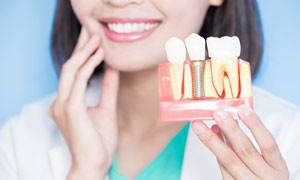 If you are looking for permanent replacements for missing teeth, most good dentists will tell you that there is nothing better than properly made, properly installed, dental implants. Granger Family Dentistry PC offers dental implants as a stable, permanent option for restoring their patient's smiles and bringing back their dental health. Dental Implants are just one of the areas of concentration that the docs at Granger Family Dentistry excel at. If you believe that dental implants are the right option for you, call the Granger Family Dentistry office in Granger, Indiana, at 574-213-0348 and schedule an appointment with one of their talented and skilled dentists, Dr. Anglemire and/or Dr. Schafer.
DENTURES & PARTIAL DENTURES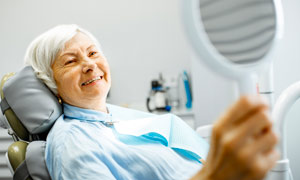 For some dental patients the dentists at Granger Family recommend dentures. If you are suffering from multiple missing teeth this may be a good option for you as well Dentures, like most health care products have come a long way and are a vital part of many people's oral health. Drs. Anglemire and Schafer have both received additional training in prosthodontics, and offer both full and partial dentures for their patient's comfort and convenience. Dentures or Partials may be a great option for you as well.
FIXED DENTAL BRIDGES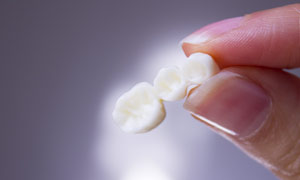 People missing one or more teeth in a row often benefit by a dental bridge. These bridges not only improve appearance but also help improve your oral health. This is another area of dental expertise that the Granger Family Dentistry docs have and yet one more option for their patients.
ROOT CANAL THERAPY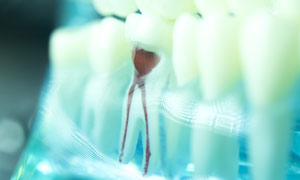 For those people who are experiencing pain due to a deep-rooted injury or decay root canals are often recommended. A root canal is where the dentist actually removes the root of the tooth. Most dentists do not do too canals because they are more complicated than most other dental procedures however, the dentists at Granger Family Dentistry perform successful root canals on a regular basis.
For more information on Granger Family Dentistry Services, Dr. Anglemire or Dr. Schafer call 574.213. 0348 or hit their website at grangerfamilydentistry.com
Taking care of patients is our business and part of that business is giving people what they deserve.
I personally believe that everyone deserves a great smile and exceptional oral health.
It's my intention to make sure that happens.
- Dr. Thomas Anglemire DDS
Granger Family Dentistry
Real Patient Testimonials


We have been going to Granger Family Dentistry since they opened in 1975 and have been happy with the quality of their work and friendly demeanor. I would recommend them to all my friends!
- J. D.
What a great a experience I had. It was recommended for me to go to this office by my family member and it was the right choice. I'm never going to another dentist. It was fantastic experience from beginning to the end.
- A. D.
The best ! Granger family has taken care of my entire family for years. They are wonderful!
-Ron G.
At Granger Family Dentistry the staff is very friendly, and the doctor is very caring and knowledgeable. I would definitely recommend them.
-Alice A.
The best! Granger family has taken care of my entire family for years they are wonderful!
-Ron G.
When you walk in there's always someone to welcome you and during the appointment they always make sure they keep you comfortable. I feel good about going there and my teeth feel great.
-Billie Jo S.
I love this place! They know my name when I walk in. Every single person here is professional, friendly and smiling. My sister has begged me to start using the office that she works at and I tell her the customer service here is unbeatable and I love my hygienist!
-April K.
Today was my first visit at Granger Family Dentistry- everything about my experience was 5 star. Friendly and experienced staff, exceptional cleaning, and overall excellent and quality service! Thank you!
- A. R.
I have been a patient for several years. My visits have always been efficient and pleasant. I enjoy my hygienists, the dentists and seeing Nanette!!
- C.W.
My family and I have been customers for over 20 years and believe there is no other dental office that can match the care and enjoyment in going to the dentist. The staff , Dr. Anglemire, the efficiency for the office staff make it the winning combination Thank you for your time and effort . It demonstrates your commitment to your customers. Thank you! Your fan
- Nancy Harper
If you need more evidence then call Granger Family and see for yourself. These guys, well, they're really good!


Granger Family Dentistry PC
12545 Adams Rd, Granger, IN
grangerfamilydentistry.com 574-213-0348