Midland EngineeringROOFING EXCELLENCE FOR NEARLY 100 YEARS
Commercial Roofing
Industrial Roofing
Green Roofs
Roofs For Religious Organizations
Roofing For Government Building
Roofs For Educational Facilities
Custom Architectural Services
Midland Engineering, literally has you covered.
Midland Engineering has providing quality, dependable roofing services for nearly 100 years. Midland goes well above and beyond traditional commercial roofing. As roofing contractors they provide diverse expertise in architectural sheet metal, exceptional masonry restoration services and waterproofing services as well as in-depth roof management services. Furthermore Midland Engineering is in a league of their own when it comes to customer service and satisfaction, They employ only the highest caliber professionals whose reputations have been built on customer satisfaction,,, which means understanding what the customers wants, the experience to deliver what the customer needs, managing customers expectations during the process and being readily available after the project is complete... at all times, 24 hours a day!
These are just a few of the Midland Engineering 'Competitive Advantages'.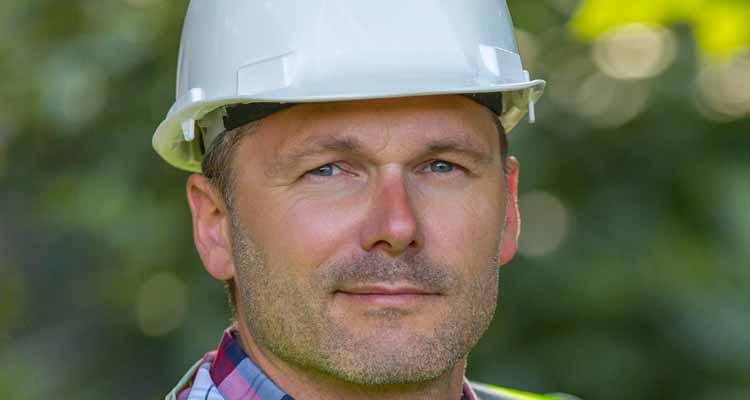 At Midland Engineering Customer Service is only second to safety.
Our first mission is to ensure that everyone is safe, at all times.
Our second mission is to ensure that our customers get the service, attention, follow-up and accessibility that they deserve.
We hired Midland
because we realize that
we are an organization that
expects quality and demands
a high level of customer service.
With Midland we got exactly
what we expected
and in business that's often unusual.
Dean Jones - McDonald Douglas
MIDLAND ENGINEERING
SAFETY FIRST... AND WE MEAN THAT
At Midland "Safety is Their Priority" and they take great pride in their ongoing efforts as well as their exceptional Safety Record. By ensuring their "Safety Program" is the best it can be, they protect not only Midland employees but Midland Customers as well. There is nothing more significant in the construction world as a comprehensive safety program; and at Midland that is exactly what they have incorporated into their mission
The Midland belief is, they don';t meet safety requirement... they exceed them, always. From well-maintained equipment to job site reviews with an 'eyes wide-open' approach looking for potential hazards and any other safety concerns. Creating the safest environment possible is to everyone's advantage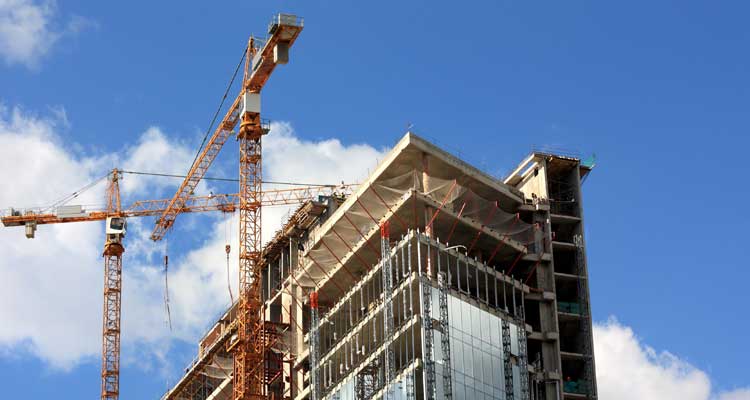 Midland Engineering Company is known almost as well for their safety Programs as they are for their quality roofing services.
They work in tandem with their Team, Customers; and Safety and Regulation Professionals to constantly eliminate and/or minimize accidents and risks.
We appreciate Midland's
dedication to safety.
That commitment is
good for Midland
but it's also good for
Roofing Customers like us.
Danny Smith - The Penn Corporation
MIDLAND ENGINEERING COMPANY
PORTFOLIO
OF EXCEPTIONAL ROOFING PROJECTS
Midland's Online Roofing Portfolio includes a variety of the types of the projects that they have handled over the last several years. While they have limited the number of projects that they showcase on their Online Portfolio, they have hundreds of other commercial roofing projects, industrial roofs, roofs for religious organizations, green roofs and roofs for government agencies. In addition, Midland has a nice collection of roofs for hospitals, educational roofing projects... even roofs for upscale homes.
Midland'sRoofing Portfolio showcases a myriad of styles of roofing as well including: sheet metal roofing, slate roofs, tile roofing, flat roofs (for commercial and industrial companies) and low slope roofing. Obviously after decades of quality roofing projects, Midland Engineering can provide you with a vast array of roof sizes and styles, so that you can see their work first hand.
In the Midland Engineering Portfolio you will also see roofing projects that range from new roof construction, roof installations, roof replacement (re-roofing), roof restorations, custom metal fabrications; as well as other commercial roofing projects that they have completed for outstanding companies and institutions over nearly 100 years in the roofing industry.
Midland now holds the record for the largest (and the second largest) Green Roof Installation in the state of Indiana


"We consider Midland Engineering Company to be among the absolute best in the roofing, waterproofing and architectural sheet metal contractor profession"
Project Manager for the Campus Crossroads Project- University of Notre Dame
Low Slope Commercial Roofs by Midland Engineering Company
Low slope roofing is among the most commonly specified roofing systems for commercial and industrial buildings. Low slope roofs are also among the most challenging to install, demanding an uncommon level of skill to ensure longevity, integrity and low maintenance.
Midland had an incredibly long tenure of experience with virtually every kind of industrial, commercial and institutional facility imaginable. This aids us in being the roofing engineers that serve as the sole contractor for complex, multifaceted low slope roofing projects. This allows us to maximize productivity while we ensure that the same high standards that Midland demands are consistent throughout any project.


Sheet Metal Commercial Roofs by Midland Engineering Company
Popular among building owners, facility managers and architects alike is Sheet Metal Roofing. Sheet Metal fabrication/installation has become the fastest-growing segment of the non-residential roofing market over the last several years and Midland is known for their expertise in this arena of the roofing industry. We offer a wide range of sheet metal materials to support our industrial, institutional and commercial roofing Customers in their given markets ensuring a system to meet virtually any roof design or application. With longevity being a hallmark of sheet metal roofing, having a properly installed sheet metal roof delivers you years of virtually worry-free service. If you are in search of a roofing system that combines exceptional value with striking architectural aesthetics take a look at some of the samples of sheet metal roofing systems in the project portfolio section of our website.


We chose Midland in part
because of their reputation for
exemplary workmanship.
We gave them a roofing challenge
and they met that challenge
with flying colors nonetheless.

Bob Newton - Co-founder Newton Park
Slate & Tile Roofs by Midland Engineering Company
It emits an aura of superb craftsmanship. The beauty and durability of slate and tile have contributed to its reputation as being the world's premiere roofing materials. The installation, maintenance and restoration of slate and tile roofing require the skill of master craftsmen with the experience to do the job and do it right. At Midland Engineering these characteristics have been our hallmark since 1922.


Check out Midland Engineering Online Roofing Portfolio here:
midlandengineering.com/portfolio/

It's Midland's attitude
about quality,
their diversity and
their exceptional
customer service
that has kept Notre Dame
a satisfied
Midland Engineering customer
for over three decades.
Father Edward Malloy - University of Notre Dame

Midland Engineering roof restoration of the Cathedral of St. Paul - Birmingham, Alabama
Midland Engineering Roofing Services
And Emergency Repair Service

One of the Midland Engineering top goals is to provide their customers the best, most professional roofing services in the industry. Midland's Roofing Services and Emergency Repair Maintenance Divisions are on the front lines of the relationships they have procured with their customers. They actually maintain a dedicated Service Group which includes a myriad of experienced professionals including: a service manager, a service superintendent and as many as 20 full-time trained roofing service technicians. Their stand-alone service department provides the very best service in the entire roofing industry... period. This includes, but is certainly not limited to emergency repair service; 24 Hours, 7 Days a Week, 365 Days a Year.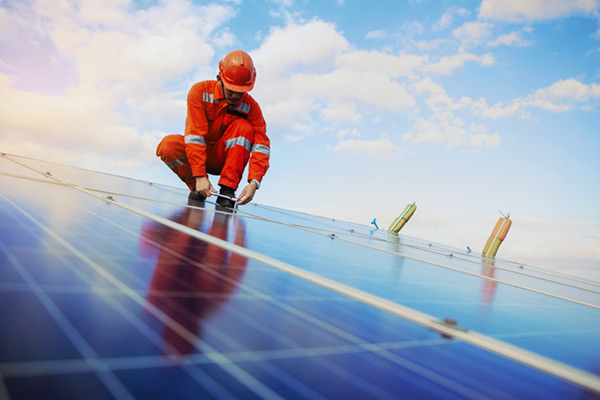 When it comes to leaks, the Midland service technicians are trained to first identify the source of the leak. Once identified these highly skilled technicians promptly make the proper repairs. These repairs are always consistent with the manufacturers' roof repair procedures and guidelines outlined by the roofing industry trade associations. Midland is an upstanding member of Roof Connect- responsible for servicing America's largest companies.

In addition to locating and repairing any leaks you might experience, while onsite Midland technicians also inspect your roof. They want you to have the peace of mind knowing that they're looking out for you by watching for any preventative roof maintenance items that might prolong the life of your roofing asset.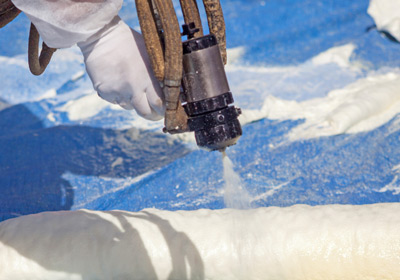 Midland's Repair and Maintenance Department Services
Available 24/7/365 days per year for leak response
Emergency Services
Infrared scans to identify wet substrates
Roof Shield Maintenance programs
Roof Condition Surveys
Recommended action items in addition to roof leak repairs
Estimates on remaining service life of your roof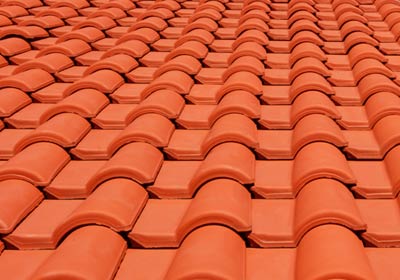 Roofing System Types That Midland Engineering Services
All types of Membrane roofs including PVC Roofs, EPDM roofing, TPO roofs and KEE roofing systems)
Slate Roofing
Tile Roofing
Shingle Roofing
Built up Roofing
Modified Bitumen Roofing
Sheet Metal Roofing including Copper
Vegetated Roofing (Green roofs)
Plaza Decks
Waterproofing membranes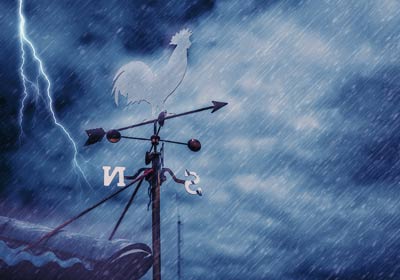 Common Reasons Roofs Fail and/or Need Repair
Solar Radiation and UV Rays
Ponding Water
Heavy Foot Traffic
Improper Installation
High Wind Uplift
Clogged Drainage System
Chemical Contamination
For these and other reason Midland has the knowledge and experience to service, repair and/or replace your roof efficiently and effectively
The Midland Engineering Rich History
Its been a long road but Midland Engineering has traveled it, and weathered it quite well. It started way back in the time now referred to as the Roaring '20's, those years following the end of World War I. The American economy was booming and South Bend was well established as one of the major industrial centers of the Midwest. It was this environment in the year 1922 that William J. Steinmetz founded Midland Engineering. Mr. Steinmetz's vision was to provide commercial roofing installation services for the thriving young businesses and institutions in the South Bend area such as Studebaker, Bendix and Notre Dame as well as many others. Steinmetz learned the roofing trade as a salesman for Johns-Manville, a manufacturer of roofing materials. He founded the company with pure determination; he funded the company with his life savings. William's determination would serve the company well as time passed, through good times and bad; including the years of the Great Depression.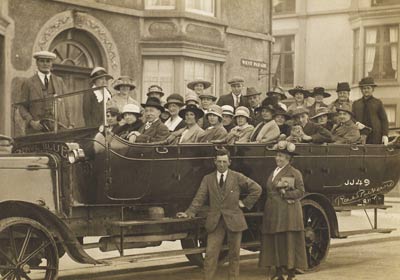 Over the decades Midland has been commissioned to install roofing systems for many high-profile projects. These projects include the United Center and Comiskey Park in Chicago, the Bank One tower and Indiana State Office Building in Indianapolis and in Ohio projects like the Columbus Convention Center and the University of Toledo Center for Visual Arts. We have also had the pleasure of doing projects for the University of Notre Dame which include the new football stadium and renovation of the Main Administration Building; as well as several other projects at the famous university.

Today Midland provides a vast variety of roofing related service to many types of businesses, organizations and institutions. In addition to low slope and traditional commercial roofing applications, Midland also has expertise in a broad spectrum of materials and is known for its restoration and installation of specialty materials such as slate, tile, copper and other sheet metals. Masonry restoration, roof management programs and 24-hour service are also vital aspects of Midland's overall package.

MIDLAND, A GREAT PARTNER TO MICHIANA
MIDLAND'S COMMUNITY SERVICE CONTRIBUTIONS
Midland also takes great pride in their community, northern Indiana (also known as Michiana). This is where Midland was founded and where they have have grown and prospered. Midland is very active participant in local charities and it is indeed a substantial part of who they are.

For more information on Midland Engineering and how they might be able to help with your next roofing related construction project contact them directly.


Midland Engineering
52369 S.R. 933 North
South Bend, IN 46637
574-272-0200
midlandengineering.com