KUERT OUTDOOR LIVINGEverything You Need to Enjoy Outdoor Living

It all starts with great leadership...
The name Kuert has positive connotations attached to it in Michiana. Known as a reputable, honest company in the region, Kuert has spent a lifetime (nearly 100 years) serving the communities of South Bend, Mishawaka, Granger, Elkhart, Goshen and surrounding areas. When it comes to outdoor living you can't do any better than Kuert. In fact, Kuert's Outdoor Living Centers are among some of the best in the Midwest when it comes to selection, customer service, quality of products and even pricing. Kurt has grown dramatically in the Outdoor Living market, in large part due to Steve Fidler's philosophy of taking care of his customers and taking care of his community. "I think that when you are in business you need to look seriously at what exactly your customers want, as well as what they need" Fidler states regarding his beliefs. "If you understand that, if you are fair with your customers... and if you take care of them, then you might be fortunate enough to be successful. If you are successful, I feel that you need to give back to your community. Those are the things that we have done here at Kuert that have helped us stay in business as long as we have".


Everything You Need to Enjoy Outdoor Living
At Kuert Outdoor Living they believe that outdoor living should be comfortable and beautiful, as well as practical. From durable surfaces to landscape supplies, grills and more, Kuert Outdoor Living can help transform your yard into an outdoor living dream come true. They carry trusted brands and can answer questions so you can make the right choices for your property and how you want to use it. Below are some of the aspects of Outdoor Living that Kuert can assist you with.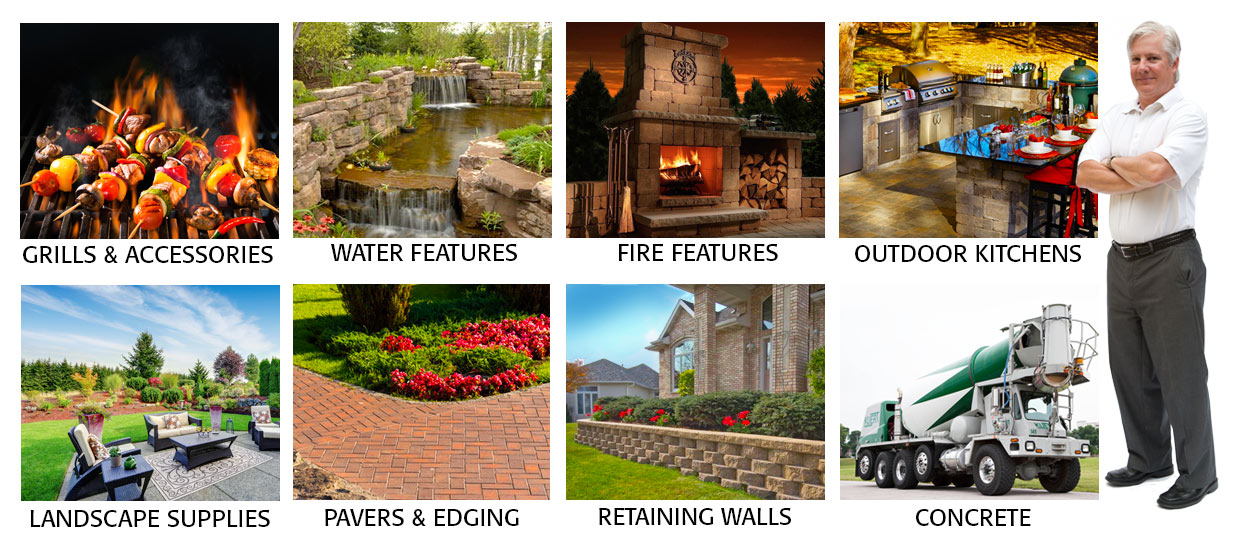 Click any Kuert Outdoor Living Link And Check Out Their Products & Services
Grills & Accessories Water Features & Waterfalls Fire Features - Fire Pits & Fireplaces Outdoor Kitchens & Outdoor Living Spaces Outdoor Furniture, Canopies & Pergolas Pavers & Edging Retaining Walls & Free Standing Walls Landscape Supplies & Landscape Tools Concrete & Concrete Tools

KUERT OUTDOOR LIVING CENTERS PRODUCTS & LINES
Outdoor Grills, Smokers & Accessories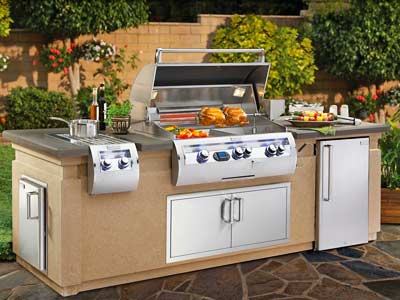 There's nothing quite like cooking outdoors, and today's grills make it easy to enjoy all year-round. Kuert Outdoor Living offers gas, charcoal, stainless steel, ceramic and brick grills from some of the best names in the business. Kurt carries Napoleon Grills, Twin Eagles Grills, Delta Heat Grills, Primo Ceramic Grills, Pure Magic Grills and Louisiana Grills. Check out these amazing grills here:
Kuert Outdoor Living Center Grills


Water Features – Fountains, Water Falls & Ponds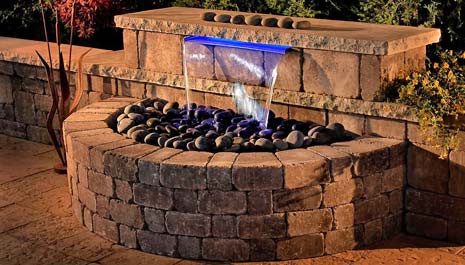 Water is soothing, mezmerizing and serene. Kuert understands that water enhances outdoor living spaces. From waterfalls to ponds Kuert brings beauty and peace into any environment. Let Kuert help you create the Water Features that suit your personality and lifestyle.
See the various Water Features here:
Kuert Outdoor Living Water Features
Fire Features – Fire Pits, Fire Tables, Outdoor Heaters & Fireplaces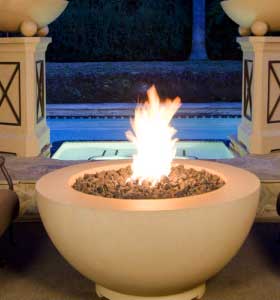 If you live in the Midwest you love Fire Features regardless of the season. From Fire Bowls. Fire Urns & Firefalls to Fire Pits & Fire Tables; from Outdoor Fireplaces to Outdoor Patio Heaters, Kuert carries the Best of the Best.
Check out these warm and inviting Fire Features here:
Kuert Outdoor Living Centers- Fire Features
Outdoor Kitchens & Living Spaces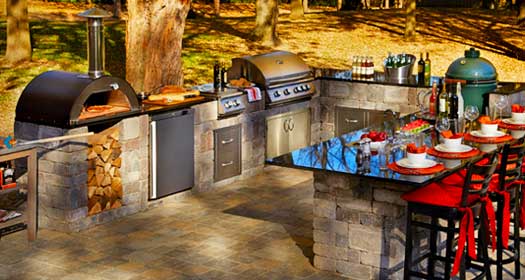 Outdoor Living is not a thing of the future, it's a way of improving the quality of your life today. Kuert Outdoor Living Centers offers you everything you need to build the Outdoor Patios, Outdoor Kitchens and Outdoor Living Spaces of your dreams. Perfect for entertaining family and friends, safe and secure in your own backyard. Let Kuert Outdoor show you countless ways to turn your yard into your paradise!
See the many Outdoor Living Center Products Below.
Kuert Outdoor Kitchens & Outdoor Living Spaces

Outdoor Furniture, Canopies & Pergolas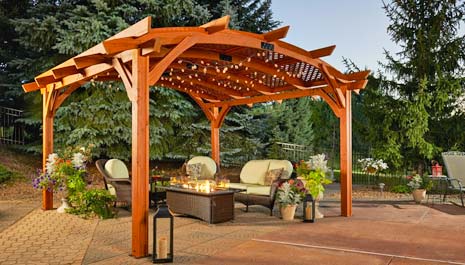 Dress up your personal paradise with outdoor furniture from Kuert Outdoor Living Centers. Make friends and family more comfortable and give them an atmosphere they will truly appreciate. Plus, let Kuert assist you in discovering beautiful canopies and pergolas to help shade guests (and you) from the weather. These wonderful additions bring beauty and comfort to your outdoor places.
See Kuert's Outdoor Furniture, Pergolas & Canopies here:
Kuert Outdoor Living Pergolas, Canopies & Outdoor Furniture



Pavers & Edging

Nothing you can do adds more beauty to the outside of your home than decorative pavers. This versatile product is great for walkways, patios, driveways and those intimate sitting areas that we all enjoy so much. Kuert Outdoor offers several lines of pavers for your home or business. Pavers make your property easier to care for, more attractive and often increase the value of your property. Improve your property, improve your lifestyle with pavers from Kuert.
See Kuert's various lines, shapes, styles and colors of pavers here:
Kuert Outdoor Living Pavers & Edging
Retaining Walls & Free Standing Walls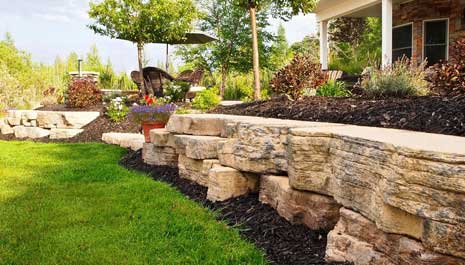 Retaining walls from Kuert are sometimes for logistical or structural purposes but often are for aesthetics and certainly add beauty to your home or commercial project. Kuert provides several manufacturers of stone for retaining walls and even more types of materials. From color and style to texture and size, Kuert Outdoor has everything you could ask for when it comes to materials for retaining walls and free standing (seating) walls.
See Kuert's various types of retaining wall and seating wall materials here:
Kuert Outdoor Living Retaining Walls
Landscaping Supplies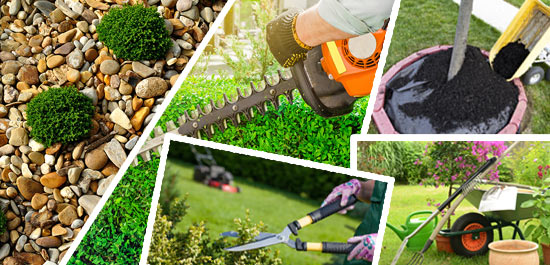 From start to finish, you'll find all of the landscaping supplies, tools and materials at Kuert Outdoor Living Centers. That means everything you need to start your landscaping project with and everything that you need to finish it with. You'll even find specialized landscaping tools and supplies at Kuert, that will make your job easier. They offer better brands and higher quality products than you'll find at the big box stores. Plus you'll also find experts that can advise you and offer their expertise so you can execute your landscaping plan faster, better and easier. From professional contractors, engineers and architects, to do-it-yourself homeowners, the experts at Kuert Outdoor Living Center will ensure you are well equipped for virtually any application.
See Kuert's variety of types landscaping materials, tools and supplies here:
Kuert Outdoor Living Center Landscaping Supplies
Concrete, Concrete Supplies & Concrete Tools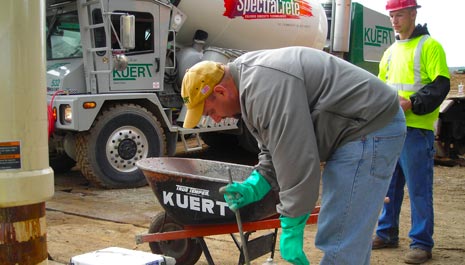 Kuert Concrete is not just one of the oldest central mixed concrete plants in Indiana, they're also one of the oldest in the entire United States. They manufacture and deliver concrete and concrete-related supplies throughout northern Indiana and Southwest Michigan. Multiple facilities throughout the area mean your concrete is fresh and delivered on time, where and when you need it. Kuert always works hand-in-hand with commercial, industrial and residential contractors, as well as do-it-yourselfers to ensure you get what you want for a fair price.
For More info on Kuert's Concrete & Concrete Supplies & Tools click the link below:
Concrete Construction Supplies & Tools
For More Information on Kuert Outdoor Living Centers or Kuert Concrete Visit the links listed or visit their website:
http://kuert.com/




KUERT OUTDOOR LIVING
2129 W. Wilden Avenue, Goshen, Indiana
574.312.7557
KUERT SUPPLY CENTER
3113 Lincolnway West, South Bend, Indiana
574.239.0058
KUERT CONCRETE
3402 Lincolnway West, South Bend, Indiana
574-232-9911
1101 W. 13th Street, Rochester, Indiana
574-224-2414
18370 U.S. 20, Goshen, IN 46526
574-293-0430
155 West CR600 North, Warsaw, IN 46582
574-453-2340