BERRIEN FAMILY CHIROPRACTIC
The Natural Way To Better Health
As America ages, healthcare becomes a bigger and bigger issue. However, like anything else, healthcare for the sake of healthcare doesn't mean much. Just like any other service, the quality of healthcare comes down to the attitude, training, ability and passion of the people providing the services themselves. If you talk to patients of Berrien Family Chiropractic, they will tell you that it does indeed come down to the caregivers and that's the reason they prefer Berrien Family.
With offices in 2 southwest Michigan (Niles and Berrien Springs) Berrien Family Chiropractic is able to serve a large portion of Michiana (they also have several patients in the northern Indiana area). In addition to providing quality in the healthcare arena, Berrien Family Chiropractic also offers a variety of services which enables them to help even more people in the Michiana get healthier and feel better. This philosophy trickles down from founder of Berrien Family, Dr. RC Soanes who still practices daily at the 2 lower Michigan chiropractic centers. She has undoubtedly set the stage for her staff and patients when it comes to developing ways to better health in Michiana.
Dr. Soanes understands nutrition and exactly how to make it work FOR you.
She helped me lose weight and keep it off for over 3 years now!
Berrien Family Chiro is the Best!
Amy Himeley - Niles, Michigan
Unless you have had severe back issues,
the kind that makes grown men cry,
you can't possibly understand the severity of the pain.
Berrien Family Chiropractic worked with me
until I became PAIN FREE!
Thank You!
Steve Davidson - St. Joe, Michigan
The biggest fear I had was never being able to play football again.
I was back in the starting lineup the very next season!
These guys are amazing!
Jason Good - South Bend, Indiana


Dr. RC Soanes
Berrien Family Chiropractic


Dr. Soanes is the founder and lead practitioner of PhysioTherapy. She graduated from the University of East London in 2001 with an honors degree in Physiotherapy. After interning for several months at one of London's leading clinic, she opened PhysioTherapy, so that she could treat more people and expand the field of expertise.
In addition to using traditional treatments to deal with musculoskeletal issues and sports injuries, she has adopted a hands-on approach and utilize a variety of alternative treatments to provide her patients with the most comprehensive treatment possible. Her patients consider her to be not only highly qualified but also extremely compassionate and understanding of their challenges. She is one of the doctors that we all hear about and want desperately, a talented doctor with a lot of answers who understands their filed... while at the same time a doctor with a good bedside manner.
Dr. Soanes says if patients will open up and tell her about their needs that she will work hand-in-hand with them so together, they can then develop a plan to help free them of pain and get them healthy once again.

Dr. Soanes listened to me, understood me and proved to genuinely care about me.
She instituted a program that eventually got me back on my feet...
which I never thought would happen.
She is amazing!
Tracy May - Kalamazoo, Michigan





PRIMARY SERVICES
BERRIEN FAMILY CHIROPRATIC
WEIGHT LOSS
Essential In Keeping A Healthy Back.
At Berrien Family Chiro their aim is to treat your body on a holistic level. Their goal is not only gaining some immediate relief such as neck or back pain, but to help align your body to heal and manage itself from the inside out, so it's less likely to face other health issues such as weight gain. This goal is accomplished through experienced knowledge of weight loss and nutrition. It is also accomplished through careful monitoring and tweaking.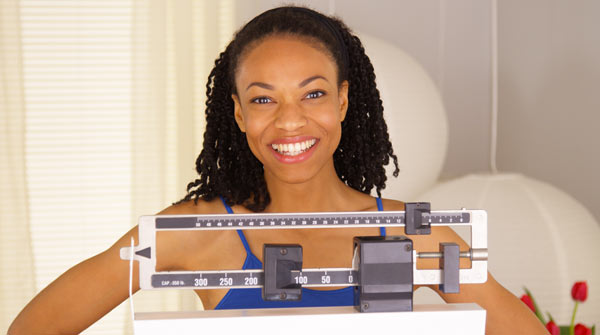 To Book A Weight Loss Program with Berrien Family Chiropractic Click the Link Below:berrienfamilychiropractic.com Weight Loss



BERRIEN FAMILY CHIROPRATIC
NUTRITIONAL TESTING
Helping You With Your Nutritional Needs
The major factor that makes nutritional testing and questionnaires so important is the individual providing information regarding the direct experience they have of their own body. This is much different than what one or two laboratory tests provide. We give you clear guidance to meet your nutritional needs.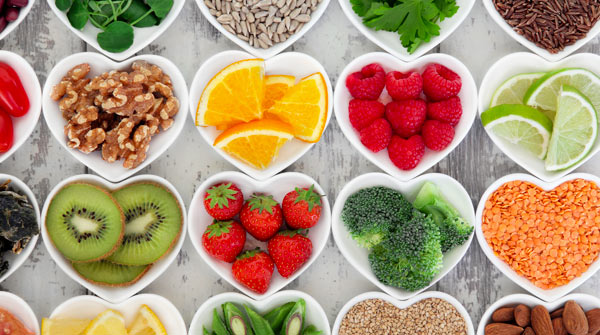 To Book A Weight Loss Program with Berrien Family Chiropractic Click Below:
berrienfamilychiropractic.com Nutritional Testing
BERRIEN FAMILY CHIROPRATIC
MEDICAL MASSAGE
Doing Wonders For Your Body
At Berrien Family Chiropractic they use massage techniques to help reduce pain, increase blood and oxygen flow to your tissues. This nourishes the skin and helps relax those tight muscles. Relieving the tension will make alignments much more effective. Massage is proven to be useful and effective in the healing process and in keeping the body healthy. This is just one of the "Healthy Services" you'll find at Berrien Family.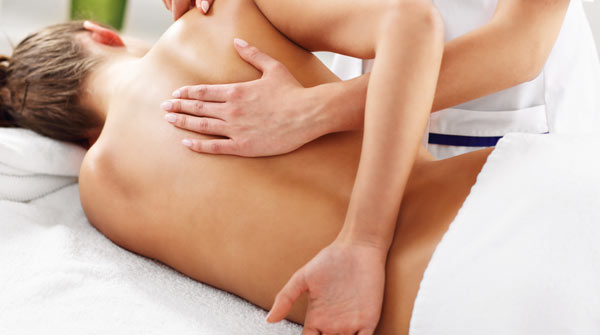 To Book A Medical Message with Berrien Family Chiropractic Click the Link
berrienfamilychiropractic.com Medical Massage
BERRIEN FAMILY CHIROPRATIC
AUTO ACCIDENT THERAPY
Physical Therapy Helps Ease The Discomforts
Many people who are injured in a minor accident may never cross their mind to see a chiropractor. However, the right chiropractic care after a car accident is often one of the best solutions for most people because it does not involve drugs or surgery. Furthermore, it is the least invasive approach to care.
Surgery and drugs are usually the go-to treatments for car accident injury victims, but a much better alternative is chiropractic care that can help treat the injury and at Berrien Family Chiropractic we have years of experience and success with victims of auto accidents or vehicle related injuries.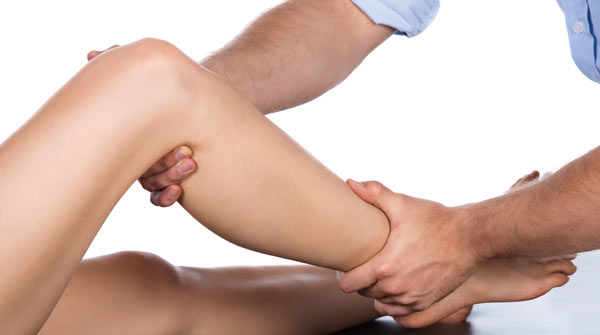 For Information on Vehicle Related Injuries & Therapies with Berrien Family Chiropractic Click Below:
berrienfamilychiropractic.com Auto Accident Therapy
BERRIEN FAMILY CHIROPRATIC
SPORTS INJURIES
Consultations, Medical Assessment & Analysis To Help You Recover Faster, Better
Participating in any sport no matter how careful or safe it may be can easily result in painful tears, sprains, and strains and worse. At Berrien Family Chiropractic, they take the time to review sports injuries, do all necessary testing and develop treatments that can help with those injuries.
Berrien Family Chiro professionals also believe in "preventive approaches'. They can help prevent injuries of the neck, back, shoulder, knee, and ankle.They are are skilled in manual adjustment of the spine, ensuring that bones are lined up and balanced, which helps relieve tension in the body. This allows the body to function better and become less susceptible to injury.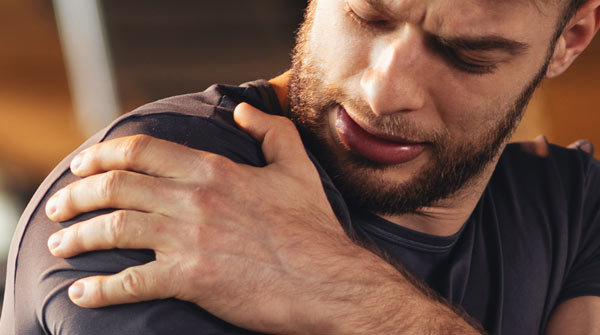 For Information on Vehicle Related Injuries & Therapies with Berrien Family Chiropractic Click Below:
berrienfamilychiropractic.com Sports Injuries
BERRIEN FAMILY CHIROPRATIC
DECOMPRESSION
Stronger Therapy For Chronic Pain Treatment.
Spinal decompression is a nonsurgical treatment option for people experiencing mild to moderate back pain. This back pain can be caused by a degenerative disc disease, such as a bulging disc or herniated disc that is placing pressure on a nearby nerve root. This type of therapy is used to realign the components of the spine in order to relieve pressure on a pinched nerve that is causing chronic pain and symptoms. This is just one of the "Healthy Services" that Berrien Family Chiropractic is known for.

For Booking A Decompression Therapy Session Click:
berrienfamilychiropractic.com Decompression
For more information on Berrien Family Chiropractic and how they might help you, see their contact information below.


Berrien Family Chiropractic
berrienfamilychiropractic.com


NILES OFFICE:
2714 South 11th Street, Niles, MI 49120
269.683.1700

BERRIEN SPRINGS OFFICE:
9046 Us Highway 31 Suite 2, Berrien Springs, MI 49103
269.471.3006