GOSHEN FLOOR MART
WHEN IT COMES TO FLOORING, GO TO GOSHEN
Located in Goshen, Indiana is the popular flooring company, Goshen Floor Mart. Goshen Floor Mart is home to one of the Largest Flooring Showrooms and showcases one of the largest selection of Flooring Materials in the entire region (northern Indiana and southwestern Michigan). When most people think of Goshen Floor Mart, they think of Carpet, however, Goshen Floor Mart is also the areas leader in Ceramic and Porcelain Tile, Luxury Vinyl Plank, Vinyl Sheet Goods and Hardwood Floors. Not surprisingly they are also one of the state's largest providers of Remnant Carpet and Vinyl Flooring.These are obviously major competitive edges that Goshen Floor Mart has over other area flooring companies... but they are certainly not the only advantages.

With over 25 years of experience, Goshen Floor Mart has perfected installation, preservation, inspiration and customer service! Being a local and family-owned company, they understand that treating their customers fairly is the key to their success! Project after project, the integrity of what they do is at the center of their hearts and ethics, promising you the perfect product, every time, through and through.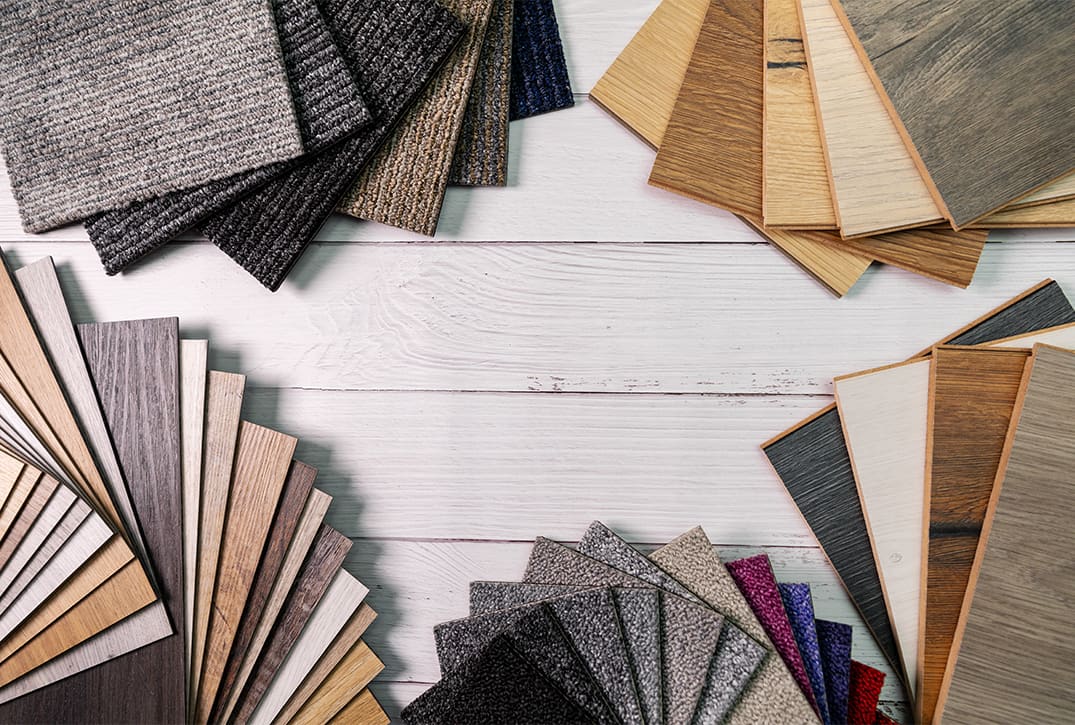 SELECTION IS (ALMOST) EVERYTHING
ONE OF MICHIANA'S LARGEST FLOORING SHOWROOMS

Walking into a renovation project for your home, no matter the size, can be overwhelming. However, the more options that you have when it comes to products and pricing, the easier the job will be on you. This is just one area where Goshen Floor Mart shines. They offer countless options of flooring products from carpet and tile to luxury vinyl plank and hardwood floors... and that's not all. When it comes to availability and selection, there are no limitations to what you can accomplish when choosing Goshen Floor Mart.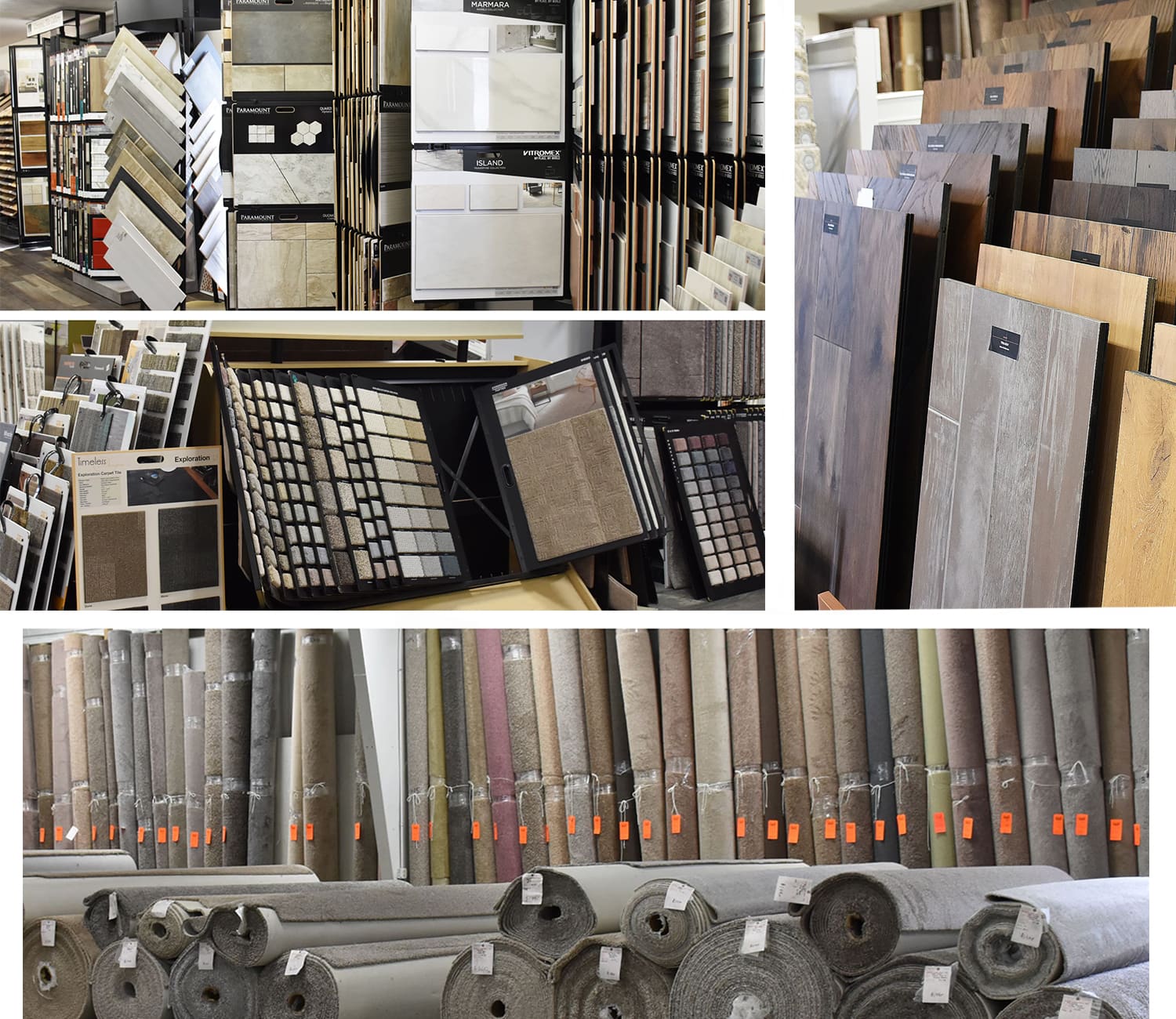 ONE OF MICHIANA'S LARGEST FLOORING SHOWROOMS

You will never run out of opportunites or ideas at Goshen Floor Mart's Showroom. With tens of thousands of options to choose from whether it be Carpet, Reminant Carpet, Hardwood Floors, Luxury Vinyl Plank Floors, Vinyl Sheet Goods, or Ceramic and Porcelain Tile Floors, you are sure to find exactly what you are looking for!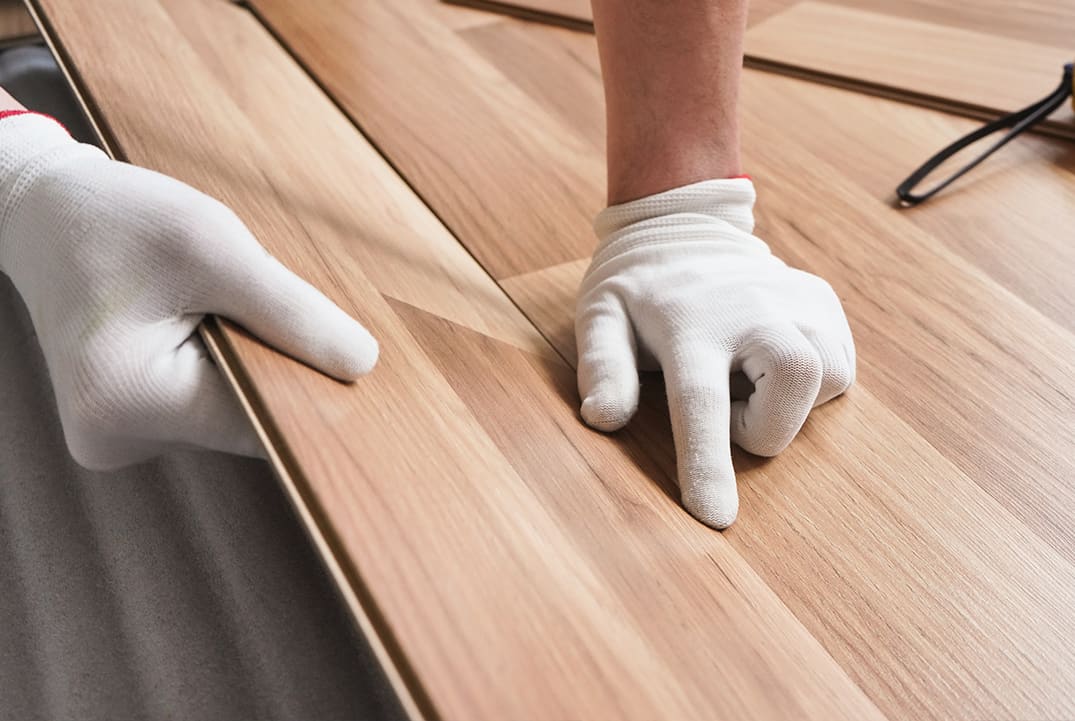 GOSHEN FLOOR MART SERVICES
PROFESSIONAL FLOOR DESIGN AND FLOOR INSTALLATIONS

Goshen Floor Marts Flooring Installation Professionals are second to none, specializing in not only great customer service but productivity. Their services include installation as well as, professional design. The Goshen Floor Mart Team seems to take a lot of pride in what they do and their customer feedback is overwhelmingly positive. Customers say that the Goshen Floor Mart Team works diligently, are always friendly and polite, very knowledgable and most importantly, talented craftsmen.
Goshen Floor Mart management says that their Team has been trained to work hand-in-hand, with each and every one of their customers, home owners and business owners alike, to ensure that the job is being done exactly how the customer has dreamt it to be. Their experts are trained attentively in installing carpet, hardwood flooring, laminate, vinyl, ceramic and porcelain tile as well as most other flooring materials..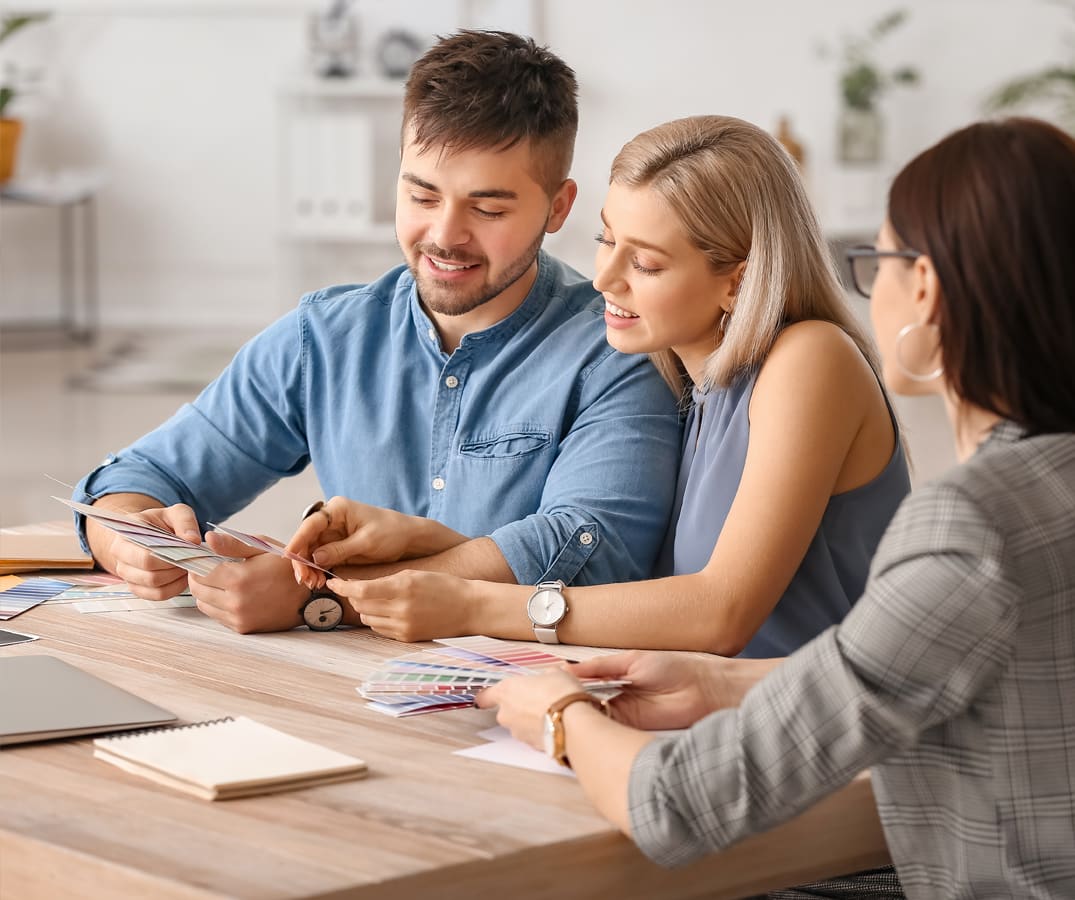 GOSHEN FLOOR MART BRANDS
THE VERY BEST BRAND NAMES IN THE FLOORING INDUSTRY

Goshen Floor Mart carries the best of the best when it comes to their product brands, which has obviously helped establish their reputation throughout the northern Indiana and southwestern Michigan region. You will see when you visit their showroom that their product brands are tried and true, professional and long-lasting! Goshen Floor Marts' flooring manufacturers are known to deliver quality service and competitive pricing, which of course benefits Goshen's customers in every way possible!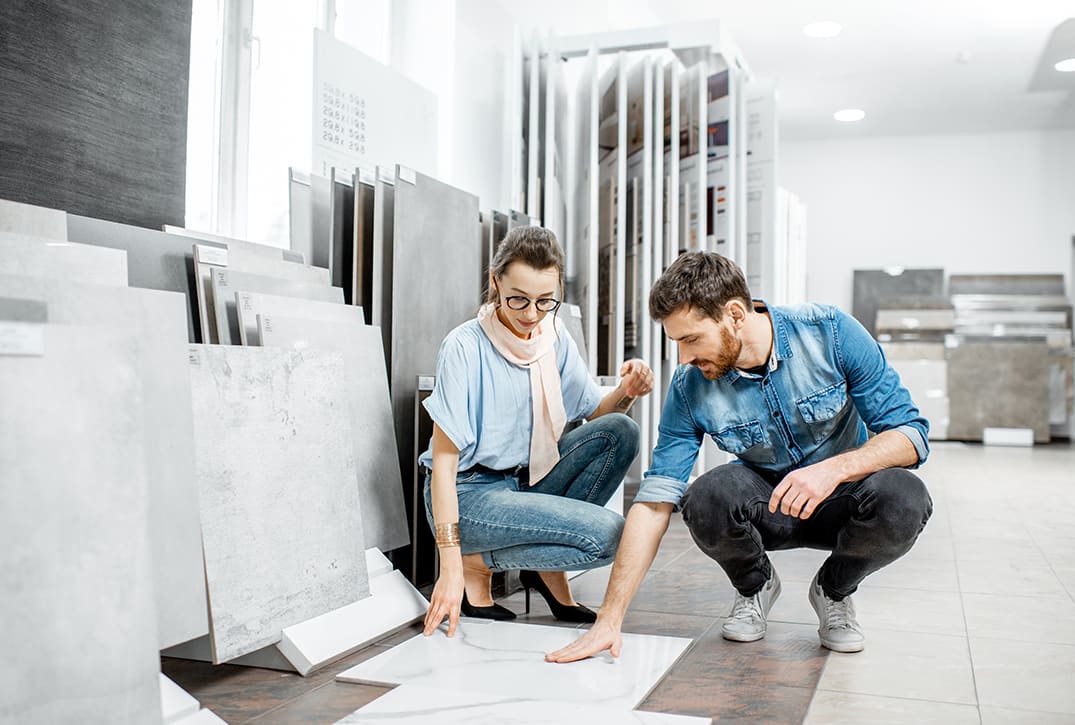 MARKETS SERVED BY GOSHEN FLOOR MART
THE SERVICE AREA IS FAR AND WIDE... SERVING THE ENTIRE MICHIANA REGION

Obviously anyone can walk into the Goshen Floor Mart Showroom and they will be happy to assist in providing information, answering questions and selling various types of flooring materials. However, needless to say, Goshen Floor Mart has a somewhat limited (though quite large) service area when it comes to deliver and installation. Below you will find their general delivery and installation area.

Elkhart, Goshen, Middlebury and Bristol and all other Elkhart County communities
South Bend, Mishawaka, Granger and Osceola and the remainder of St. Joe County
North Webster, Leesburg, Syracuse, Warsaw and Kosciusko County
Lagrange, Howe and Shipshewana as well as other Lagrange County areas
Edwardsburg, Union, Sturgis, White Pigeon, Constantine and other Cass County and lower Michigan areas

GOSHEN FLOOR MART PRODUCTS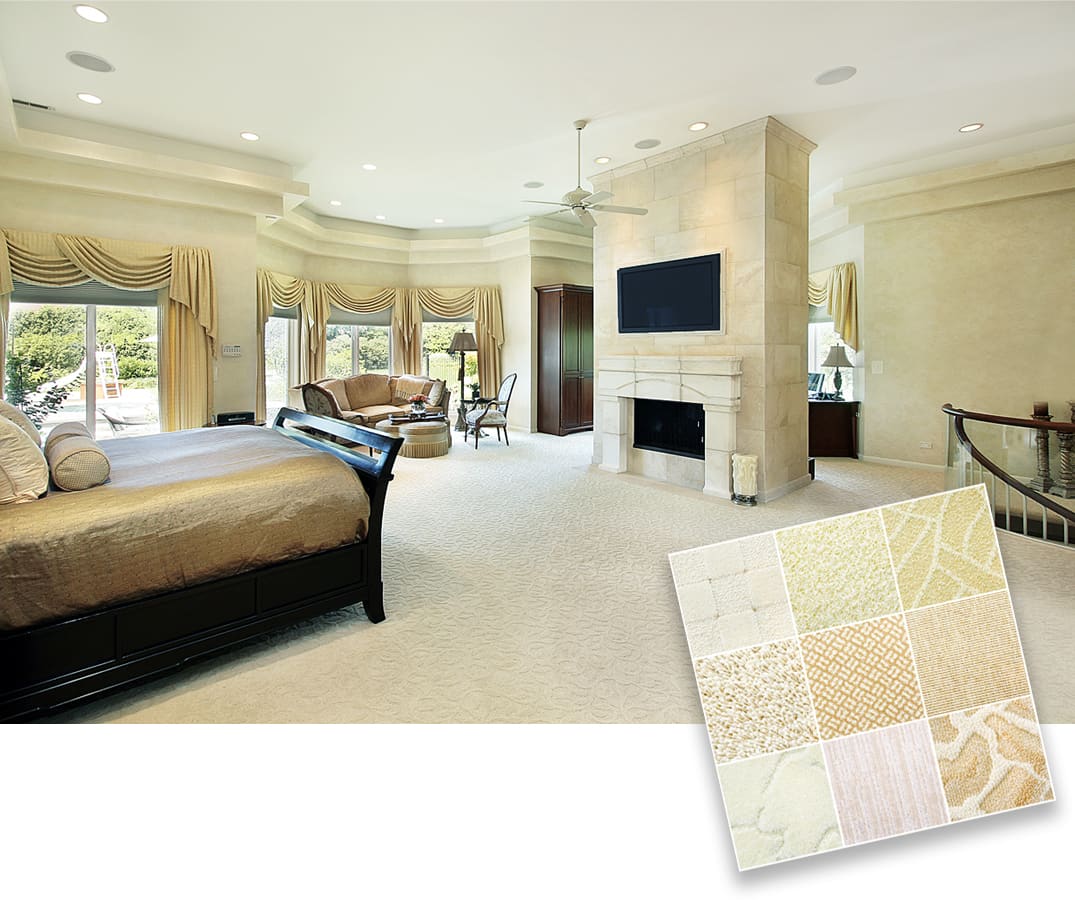 CARPET
Choosing the right carpet can be difficult and sometimes unmanageable. Goshen Floor Mart not only makes that task easier, they make it simple to understand what carpets are going to be the most beneficial in your given spaces! With their extensive knowledge in all things carpet, they will assist you in finding the perfect brand, style, design, texture and color, including specific details such as how to keep your home better insulated, soundproof and slip resistant!
Their tremendous selection combined with their outstanding knowledge and exceptional pricing, keeps their customers coming back time and time again.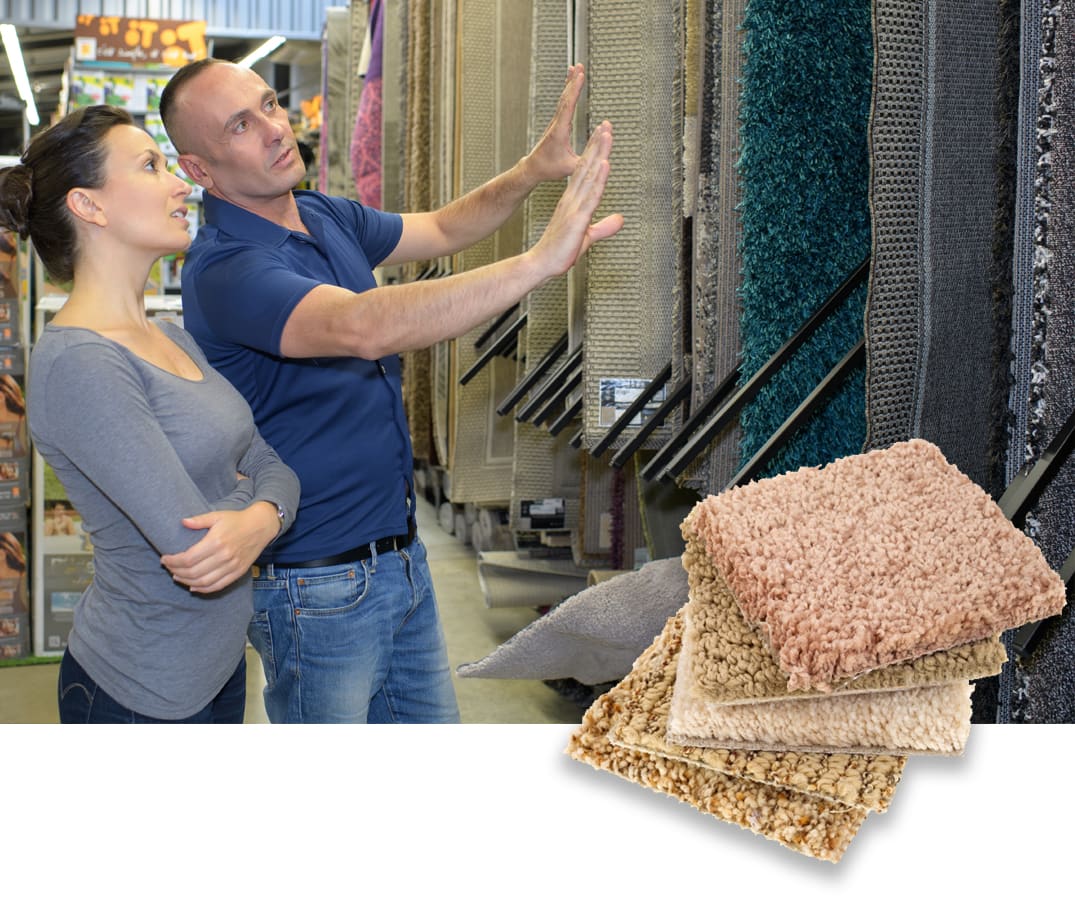 REMNANT CARPET & VINYL
One of the best options that Goshen Floor Mart has to offer is their wide variety of remnant carpet and remnant vinyl flooring, something they are widely known for! With one of the largest selections of remnant flooring in the region, you are sure to find exactly what you are looking for all within the means of your budget! Not only does Goshen Floor Mart provide remnant carpeting and remnant vinyl sheet flooring to home owners, but they also provide these services to small apartment complexes, landlords and business owners! Your size, color and brand options in remnant flooring are endless at Goshen Floor Mart!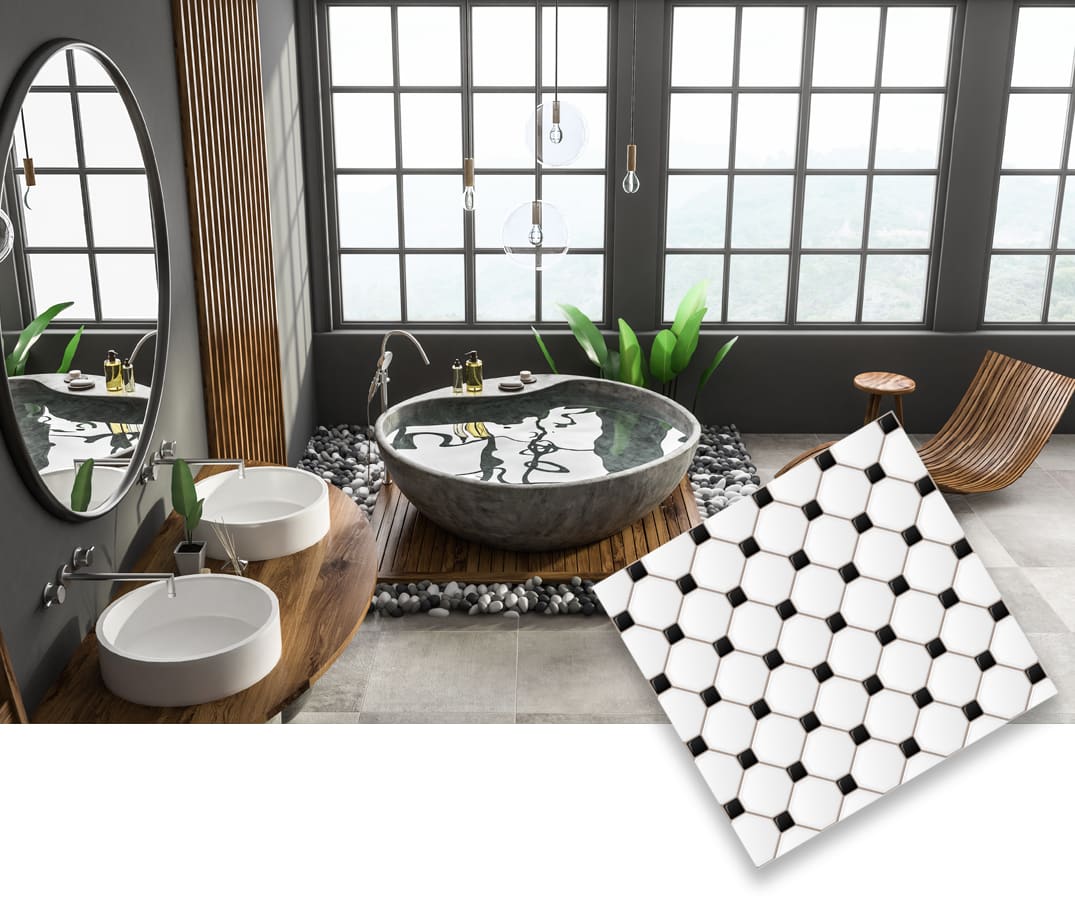 CERAMIC AND PORCLAIN TILE
If you're looking for something that is colorful, versatile and stylish, Ceramic Tile or Porcelain Tile may be what you're looking for and Goshen Floor Mart carries an impressive selection of both. Along with Goshen Floor Marts' inventory, their in-house professional designers can assist you in every step of the way to finding the perfect tile to fit your needs and desires!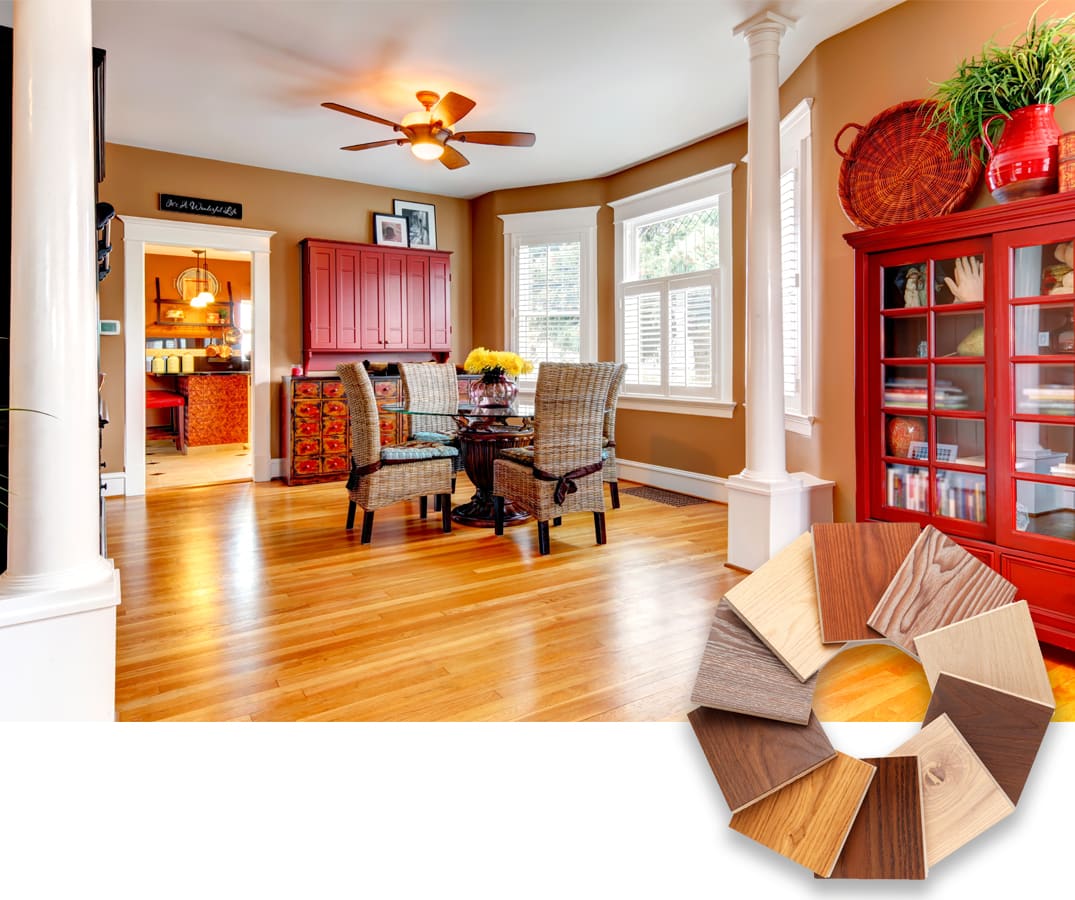 HARDWOOD FLOORING
It's no secret that Hardwood Flooring will beautify any home or business space. No matter what you're trying to accomplish, there are hundreds to thousands of options in Hardwood Flooring for you. After nearly a quarter of a century in working with Hardwood, Goshen Floor Mart is your leading expert in every aspect of the subject. When it comes to textures, colors and designs, they are ready to assist and deliver! Update your space into a more elegant, spacious and inviting one by teaming up with Goshen Floor Mart!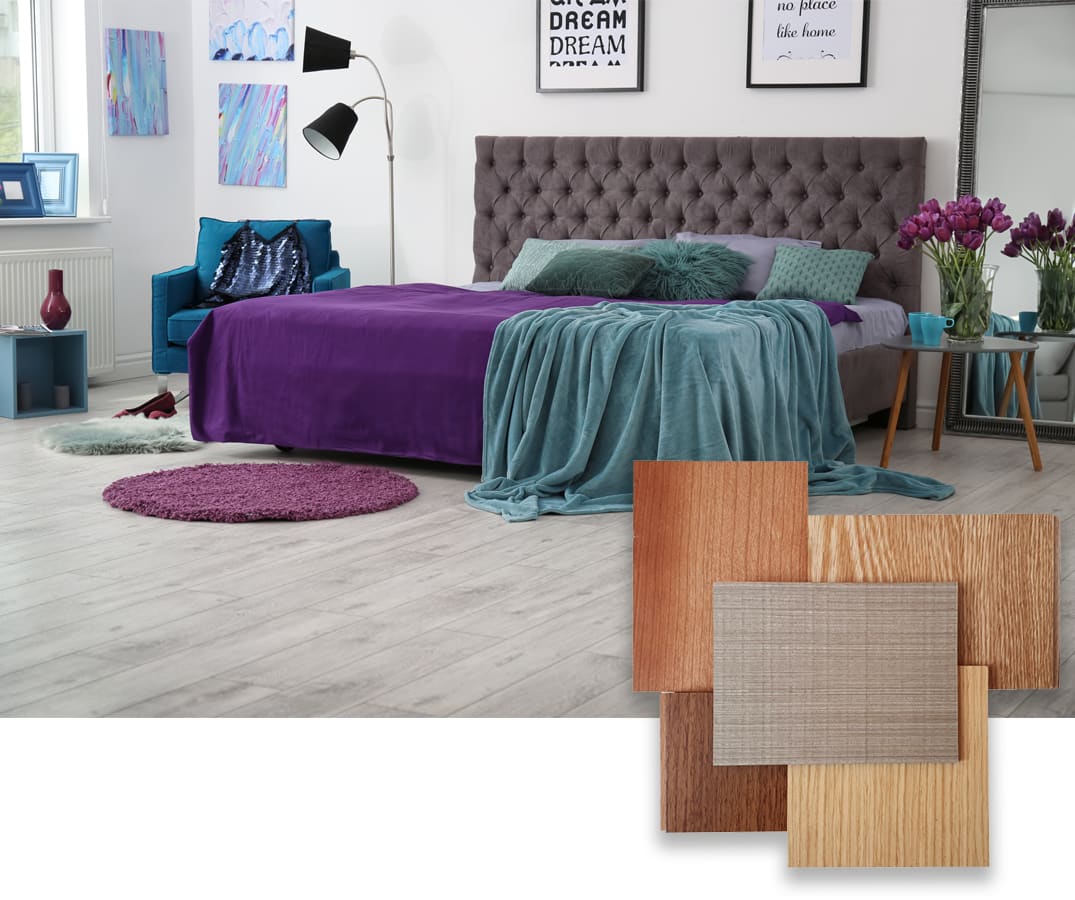 LUXURY VINYL PLANK
If you're looking for an even more affordable way to update your flooring yet keep that luxurious look, Vinyl Plank Flooring may be your best bet! The look and feel of Luxury Vinyl Plank Flooring is nearly indistinguishable to stone, natural wood or ceramic tile flooring and can be installed easily without adhesives or nails! Vinyl Plank Flooring snaps easily together making the install quick, painless and simple! Goshen Floor Mart uses only the best products in all areas of their company, ensuring this is a great investment to comfortability in all aspects, even though it saves you in cost!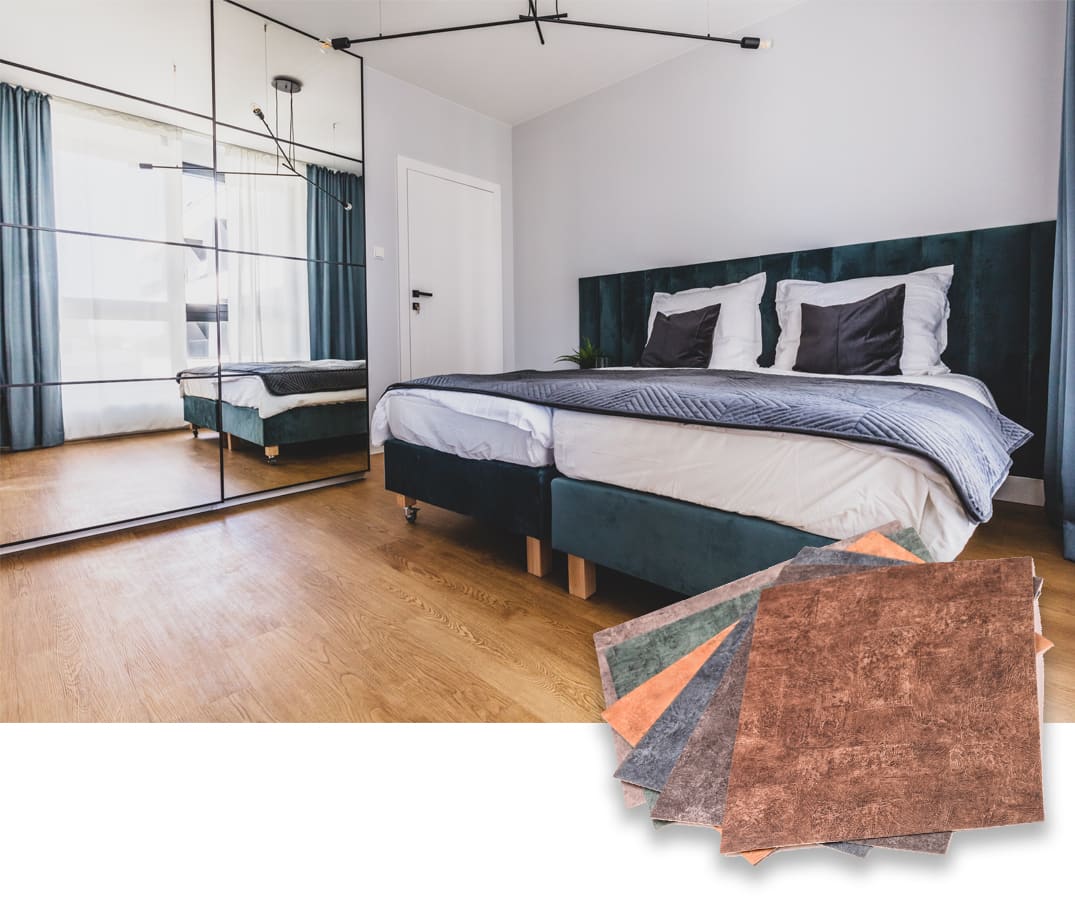 VINYL SHEET GOODS
Vinyl Flooring is another great affordable option that is extremely easy to care for and long-lasting. Being Michiana's flooring specialists, Goshen Floor Mart supplies a huge array of Vinyl Sheet Goods and has since they day that they opened their doors! Vinyl Flooring is a perfect option to consider for residential or commercial projects being as such that they are moisture resistant, extremely diverse, has comfortable cushioning, versatile and have endless color and style options! Goshen Floor Mart is the areas leading experts in all Vinyl Sheet Goods.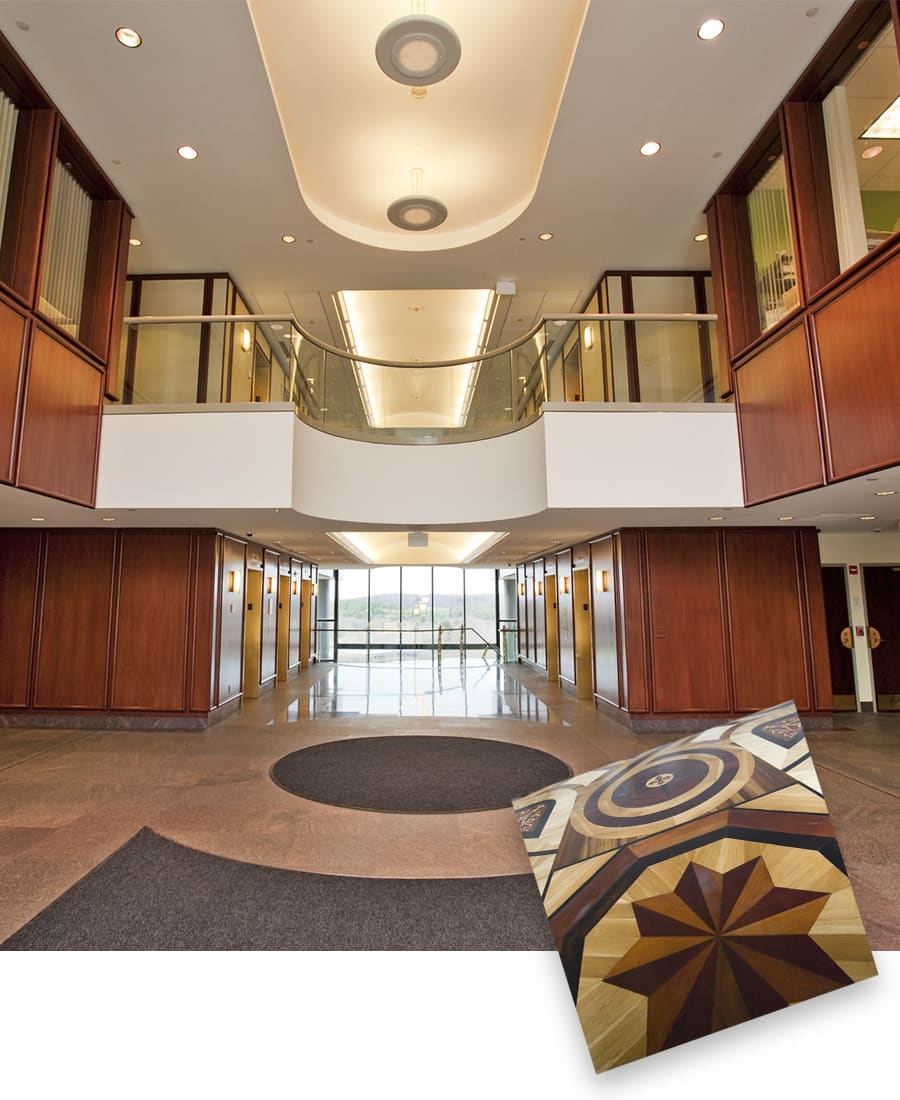 COMMERCIAL FLOORING
Commercial Flooring can often be a bit more complex than your typical residential flooring needs simply due to specific requirements that business or industries may have. Often, the sheer coverage of flooring can make the job more complicated, as well. However, Goshen Floor Mart has excelled in Commercial Flooring for nearly 25 years completing beautiful projects such as hospitals, malls, nursing homes, restaurants, breweries and bars. They have even provided assistance to dentist offices, medical facilities, gymnasiums, schools, retail stores, assisted living facilities, professional offices and apartment complexes. Goshen Floor Mart has provided an in-depth knowledge of several different types of floor coverings for all different industries all across the board! There is nothing that Goshen Floor Mart cannot tackle when it comes to Commercial Flooring and they ensure your happiness with each and every project!
YES, THEY EVEN OFFER FREE ESTIMATES
Goshen Floor Mart does many things right, however, it becomes obvious that their general success revolves around customer satisfaction. They don't nickel and dime customers and seem to provide a lot of "value added". This certainly makes customers happy and of course, brings them back.
In addition, Goshen Floor also knows how to get customers in the door in the first place. One way is to provide one of the largest showrooms in the state, another is to lure customers in with exceptional prices and provide the top brand. In Goshen Floor Mart's case they also offer potential customers with a no obligation FREE ESTIMATE!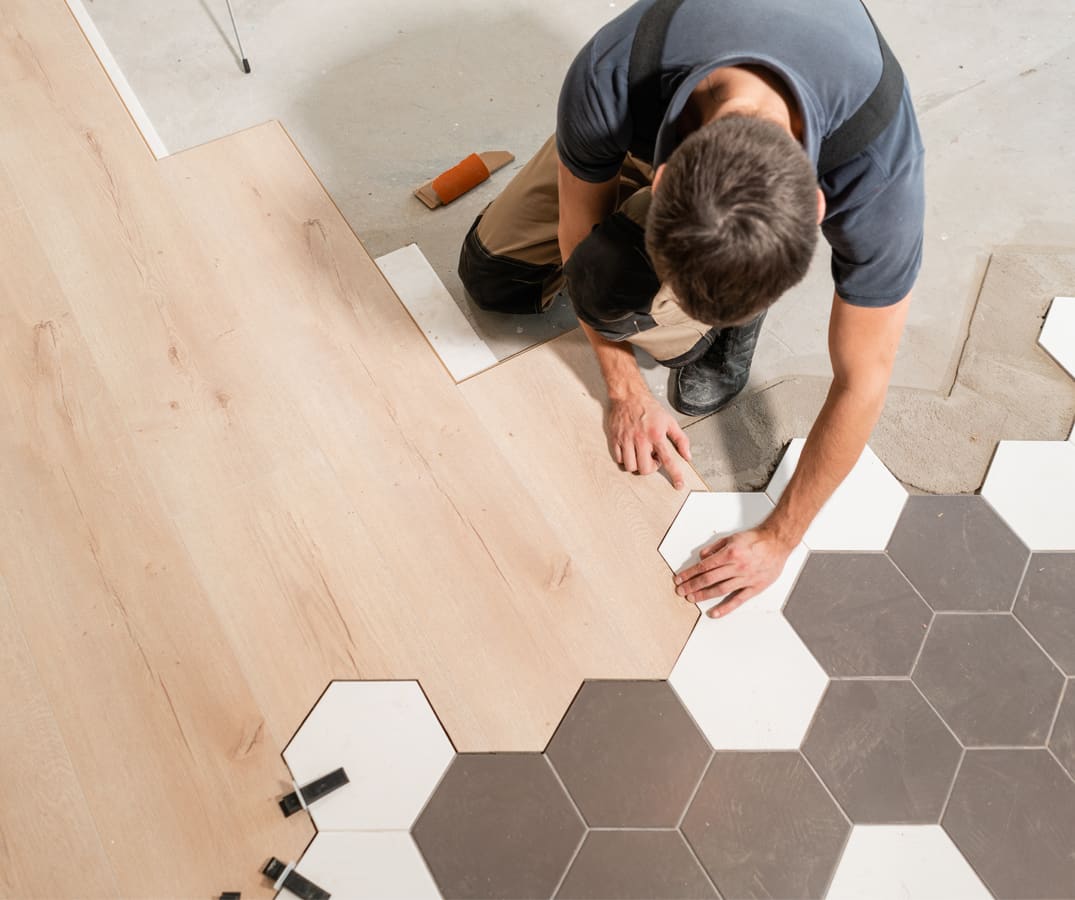 THE BEST PEOPLE CREATE THE BEST COMPANIES

Goshen Floor Mart recruits only the best people so that their customers will be equipped with the greatest products through and through. Helping the consumer achieve their dreams in flooring is what Goshen Floor Mart is all about and they know that goal can only be obtained if they have the right professionals on the job! Their industry and product knowledge are second to none as well as their "real-life" training, ensuring their customers the best possible outcome each and every time.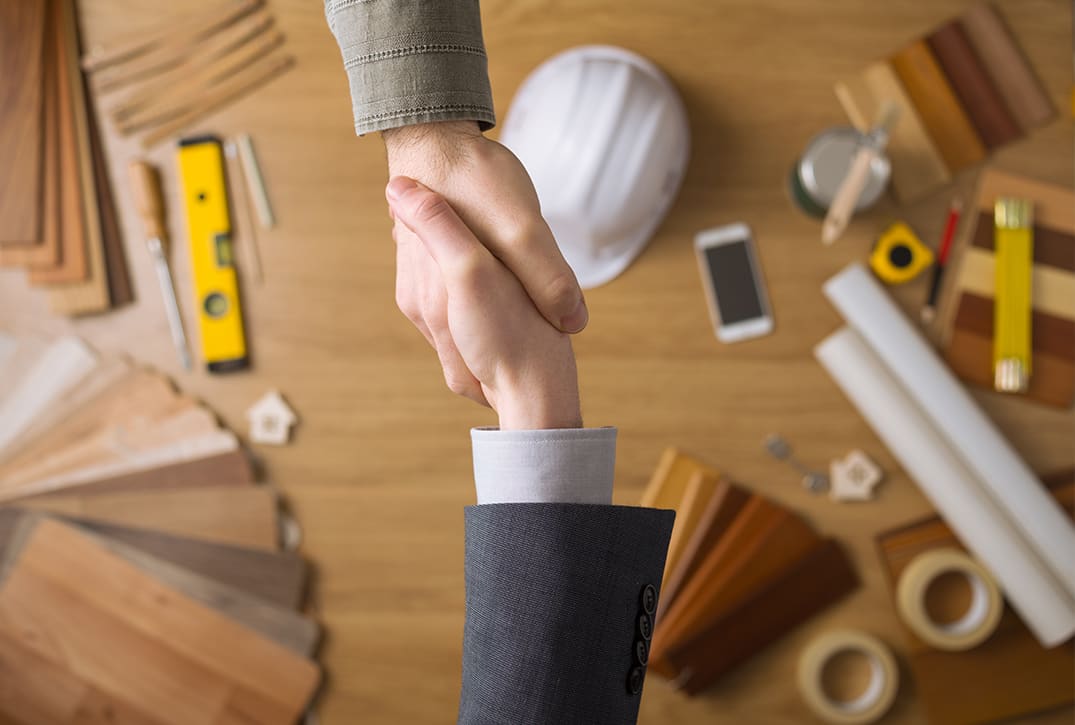 CHECK OUT THE GOSHEN FLOOR MART SHOWROOM...
ONE OF THE LARGEST FLOORING SHOWROOMS IN THE STATE

See it for yourself, the Goshen Floor Mart Showroom is not only large, it's also extremely impressive as. Filled from corner to corner with virtually every type of flooring you can imagine (including remnant carpet and tile), from high end to extremely affordable. Display after display, roll after roll, from luxurious carpet to rich, hardwood, from luxury vinyl plank to vinyl roll flooring., Goshen Floor Mart has it. You'll even find ceramic and porcelain tile in every color, style and texture you could ask for. Of course the Goshen Floor Mart Showroom is also filled with a huge selection of commercial flooring.
Don't take our word for it, visit their showroom and see for yourself why Goshen Floor Mart has become one of the leading flooring centers anywhere!.