PAVERS
by Kuert Outdoor Living
Patio Pavers, Steps, Pools, Walkways, Driveways... If You're Looking For Pavers You've Come To The Right Place!When it comes to Outdoor Hardscapes and Upscale Landscapes everyone talks about pavers, whether it be concrete pavers, patio pavers, driveway pavers, paving steps, walkway pavers... even pavers for the swimming pool area. Pavers enhance any outdoor hardscapes area and bring a rather boring look to life with color, dimension, structure and variety. Today pavers are more versatile and user friendly than ever, plus you can do so many things to enhance an area with pavers. Kuert Outdoor Living Center has been providing Michiana with pavers for years (in addition to being the area leader in concrete). They work with contractors and the do it yourselfers by providing a variety of paving materials to enhance any outdoor living area, landscape or hardscape.
COMMERCIAL HARDSCAPES OR RESIDENTIAL HARDSCAPES
Kuert Outdoor Living Does It All.
The fact is, pavers and hardscaping in general not only add beauty and class to outdoor projects, they also add value. It doesn't matter if you are using pavers for a simple backyard patio or sidewalk or a complex commercial project that you want to stand out from the competition. Pavers from Kuert Outdoor deliver the quality and variety that you are looking for, furthermore they have the expertise that makes all of the difference.
KUERT OUTDOOR PAVER BRANDS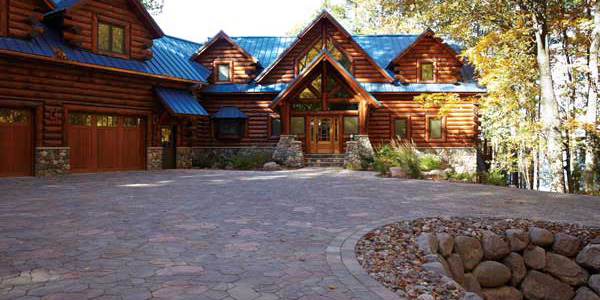 County® Materials Pavers
by KUERT OUTDOOR LIVING



4x8 Elements Paving Stones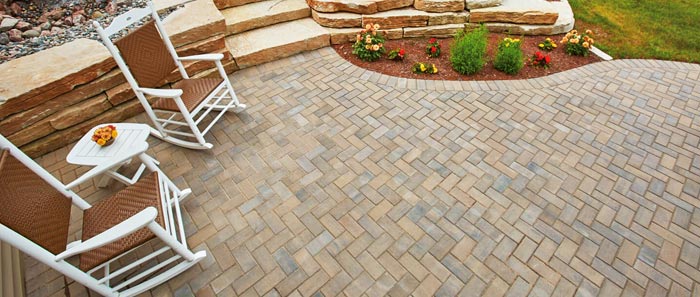 The 4x8 Elements Paving Stone™ paver is a uniform shape with a flat surface, slightly chamfered edges and is dimensionally compatible with any of the other Face-Mix series pavers of mixed sizes, or can be used as the main paver for many traditional pattern designs. Using County Materials innovative and superior performing Face-Mix technology, the upper portion of each concrete paver features a permanent blend of dense, high-strength concrete, the purest color pigments and finest aggregates in the top surface layer of each paving stone where it is visible and matters most. The base mix has larger aggregates for added strength.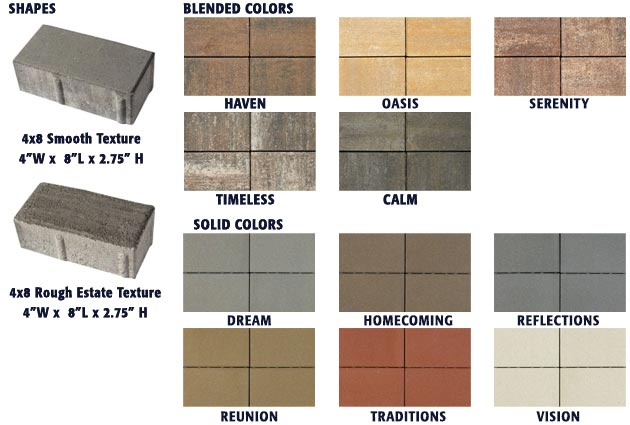 Destination Pavers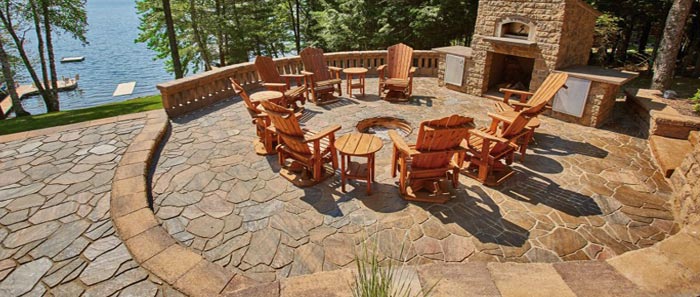 Crafted with advanced technology, Destination Pavers® will provide the utmost in beauty and durability to your project. Nine different sizes and four blended colors creates a random, natural appearance. Each paver is 3 1/8" thick, making it perfect for driveways, walkways, patios, paths, pool decks and steps.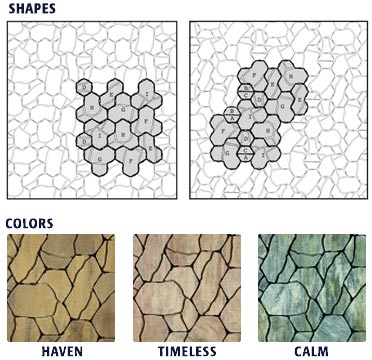 Grand Lifestyle Pavers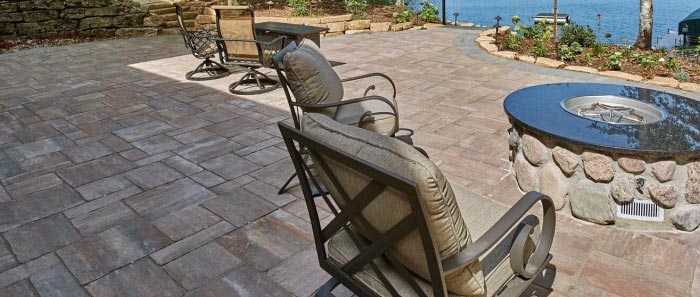 Manufactured with advanced technology, available in five different sizes for a comfortable, random design and a uniform thickness of 2 3/4", Grand Lifestyle Pavers are available in two blended colors to create a natural stone appearance. These beautiful pavers are suitable for patios, walkways and paths, pool decks, steps and driveways.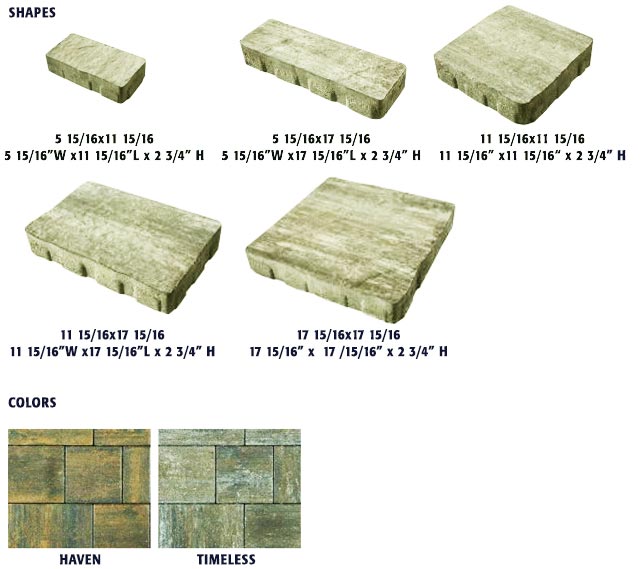 Grand Milestone Pavers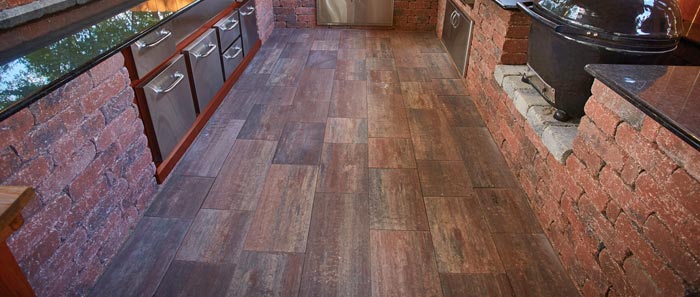 Available in four blended colors, Grand Milestone Pavers have a linear color blending that has the appearance of stone with a directional grain. The consistent 12" width and three different lengths help to create a pleasing, organized pattern on patios, walkways, pool areas, steps and outdoor kitchens like the one pictured.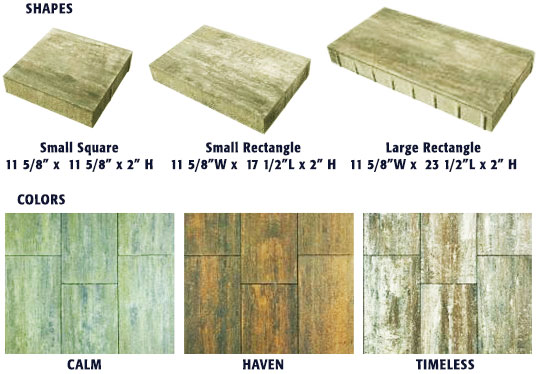 Tranquility Pavers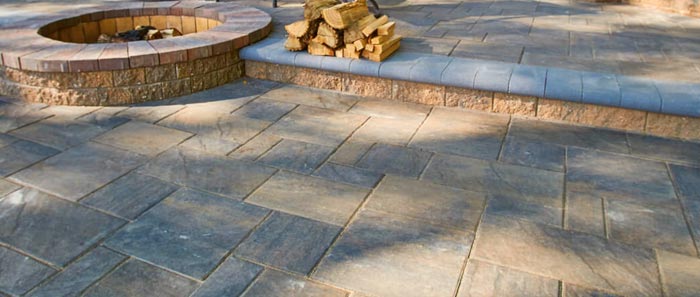 Tranquility Pavers are available in five different size pavers for random or repetitive designs using three available "tranquil" colors.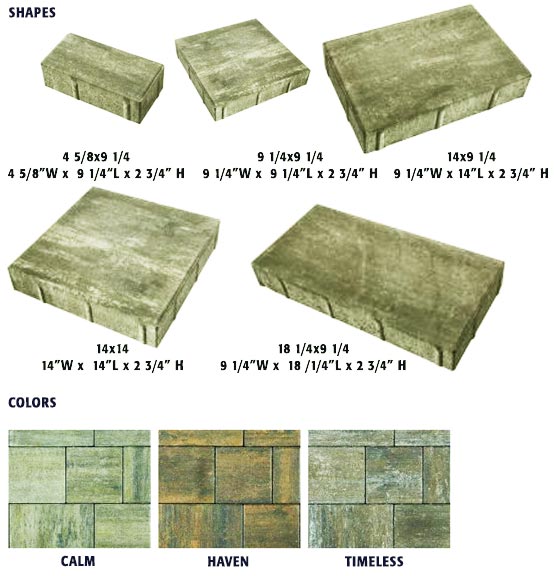 For more information about County Materials Pavers click here.


Reading Rock® Pavers
by KUERT OUTDOOR LIVING
2cm Porcelain TIile Pavers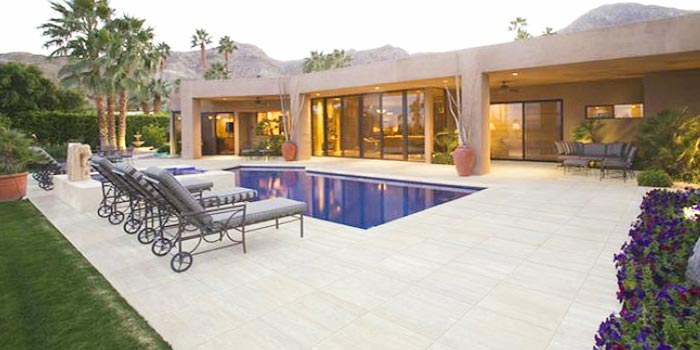 Porcelain Tile pavers in the outdoor space is a growing design option.Porcelain Tile pavers offer an outstanding solution for balconies, patios and terraces, and rooftop decks.Designed to guarantee high resistance, easy use, and an amazing aesthetic effect, the options for 2cm Porcelain Tile are endless.
Aged Oak Wood Plank Pavers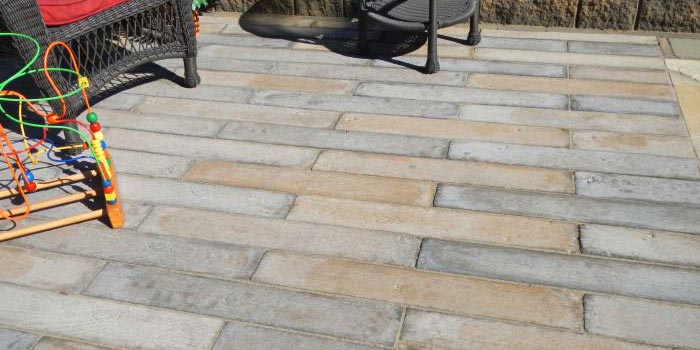 The wood plank style pavers are unlike any we've produced before. Each piece mimics wood pulled from an old barn in Kentucky where we were able to find the perfect aged oak texture. There are six different molds used to create the variety of patterns on the pavers which allows for a versatile, natural, and rustic look that could make anyone believe it is real wood. The Aged Oak Wood Plank Pavers will bring beauty to any project big or small, and will last for years to come.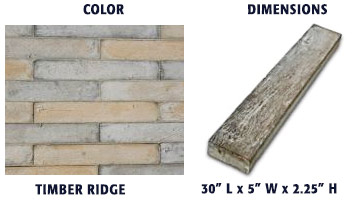 Boardwalk Pavers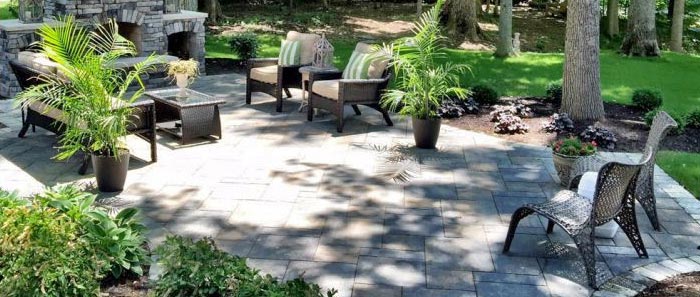 The Boardwalk Series is a larger format paving stone that showcases slightly imperfect edges and a textured surface.Available in four sizes and five colors, Boardwalk is sold in full (128 sq. ft.) and half cubes (64 sq. ft.) only. All four sizes are packaged on the same pallet for ease of estimating and ordering.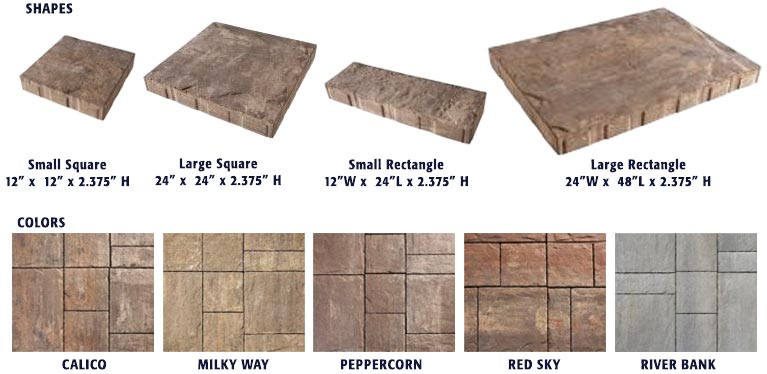 Capella Stone Pavers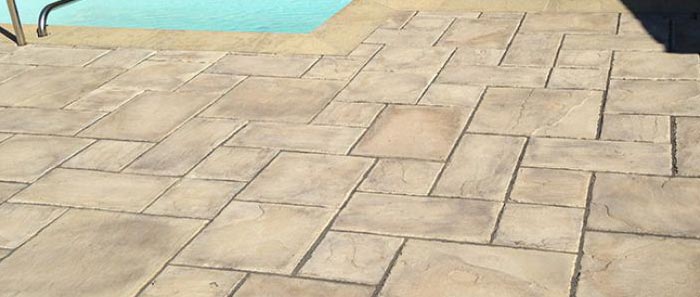 Each piece of Capella Stone has been hand-crafted to provide a unique design and finish. Formed from slate stone, its subtle texture and chiseled edges make each piece appear completely random and 100% natural.
Checker Block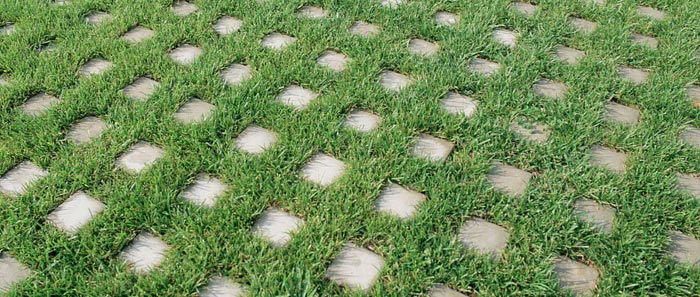 Checker Block is a steel reinforced, heavy-duty slab with thick webs ideal for commercial application. The unique waffle-like configuration of this pervious castellated product provides significant grass coverage when properly filled with topsoil. Each four-square foot unit is four inches thick and provides a 75% grass to concrete ratio, ensuring a green turf that can support significant vehicular loads.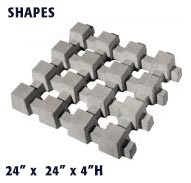 Coldstream Series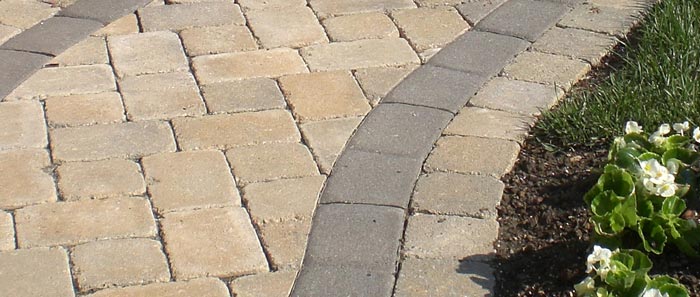 ColdStream, a textured paver, was engineered to replicate the appearance of natural stone. Its textured surface coupled with our tumbling process, gives the impression that each piece was artfully shaped by nature.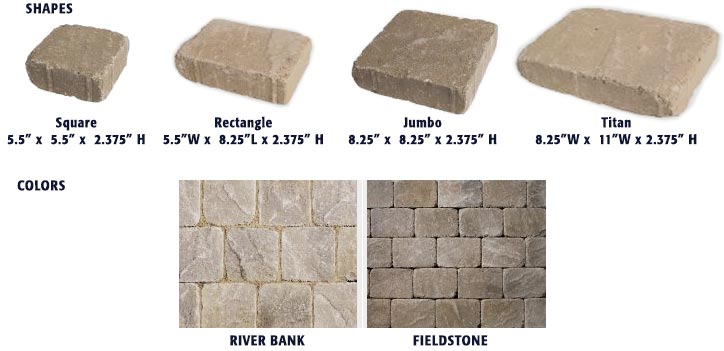 Concourse Paving Stones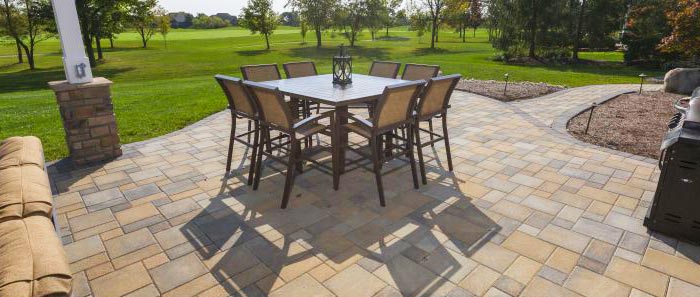 The Concourse Series adds a modern touch to all the practical benefits of interlocking paving stones. The simplicity of the rectilinear shapes generates a contemporary feel with a fantastic variety of aesthetically pleasing patterns.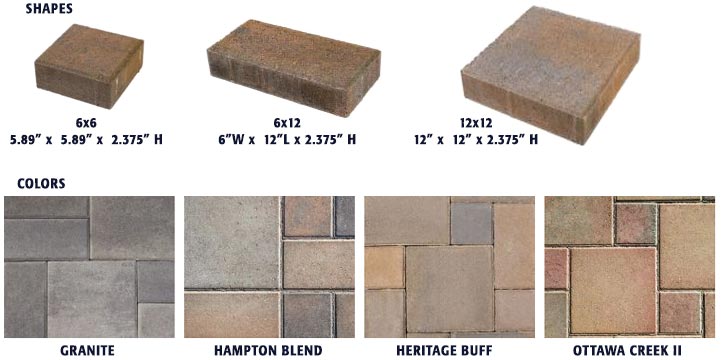 Halfmark Pavers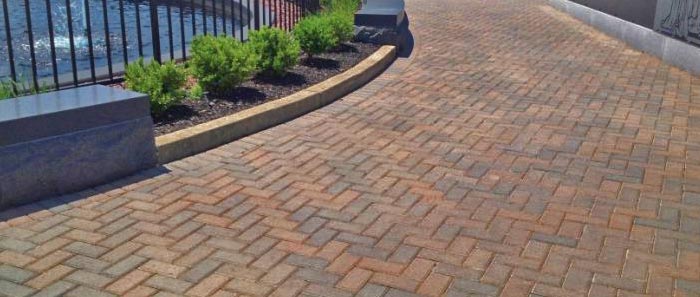 The Halfmark pavers align in patterns that create a strong sense of harmony and order. These pavers can be used individually or in a combination to add beauty and precision to your courtyards, sidewalks, and other commercial applications.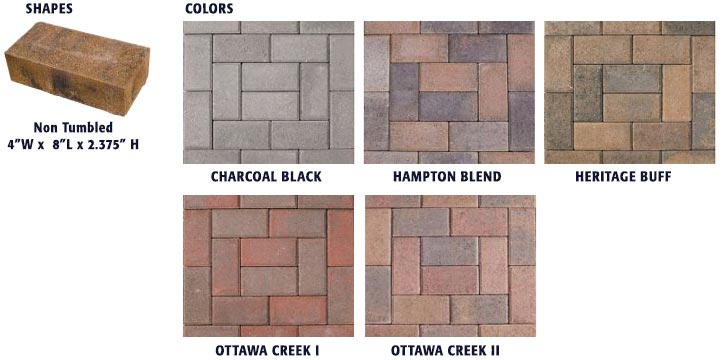 Oxford Non-Tumbled Pavers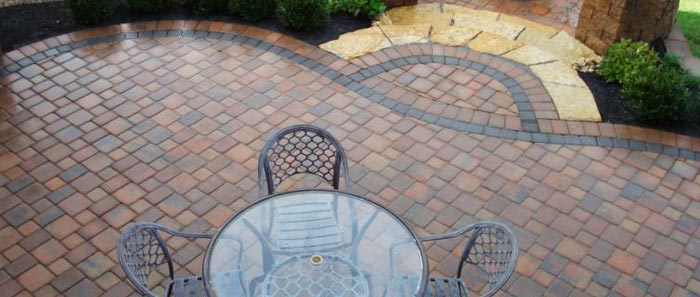 The clean lines of Oxford Non Tumbled pavers create a traditional look that is timeless and inviting. They can be used individually or in a combination of three distinct shapes to create various patterns and add beauty to sidewalks, patios and courtyards.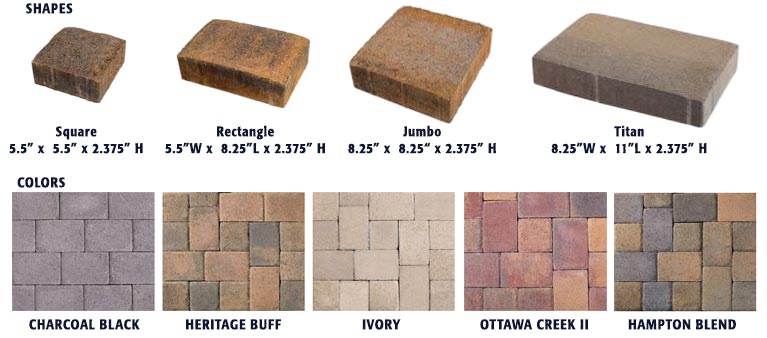 Oxford Tumbled Pavers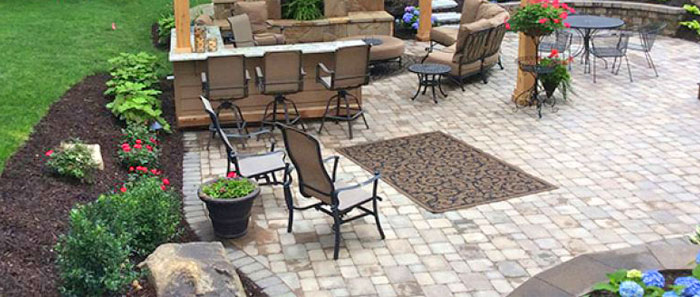 Oxford Tumbled pavers have an air of authenticity, combining traditional cobblestone patterns with an aged finish. With this elegant Old World charm and a natural rustic look, they provide richness and warmth to your courtyards, sidewalks, terraces, patios and driveways.

Pembrook Pavers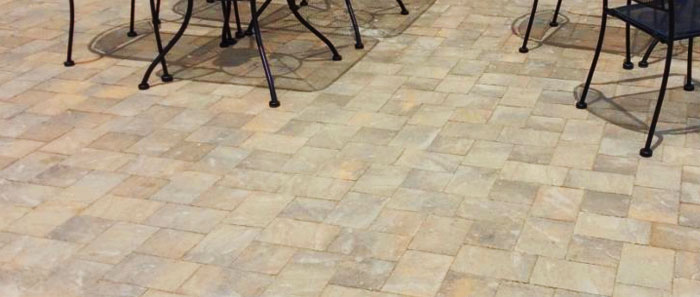 The Pembrook Series is the newest addition to Reading Rock's paving stone family. It's non tumbled appearance and textured surface allows for classic designs and creates an added aesthetic sure to please everyone.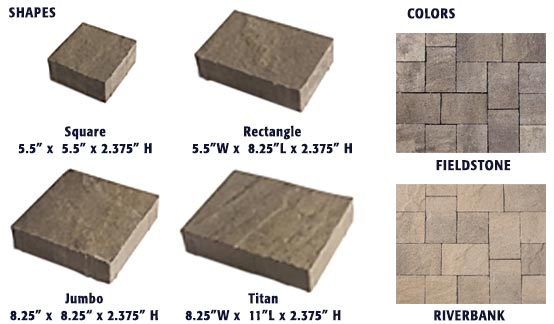 Slate Paving Stones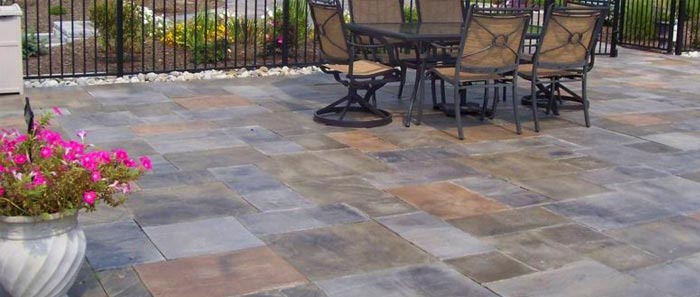 For the elegant appearance of slate supported with the strength and durability of concrete, Slate Paving Stones bring sophistication and richness to walkways, courtyards, pool decks, sidewalks and other projects.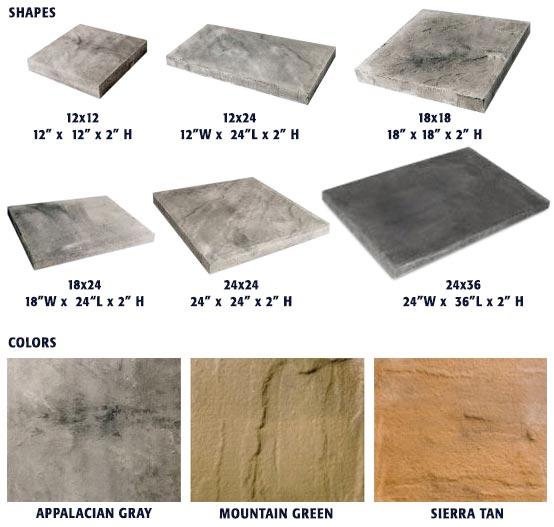 Travertine Pavers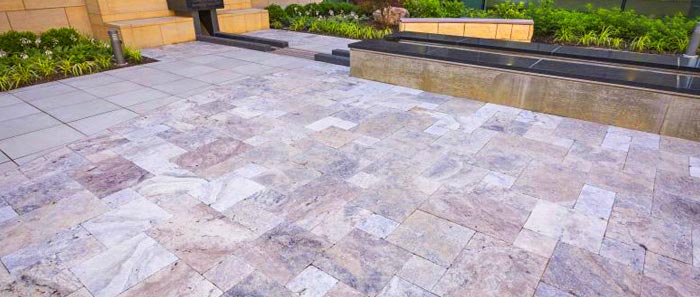 The natural color variation of Travertine pavers adds a beautiful classic design to your outdoor living space. Travertine is a natural and durable material that doesn't heat up in hot weather.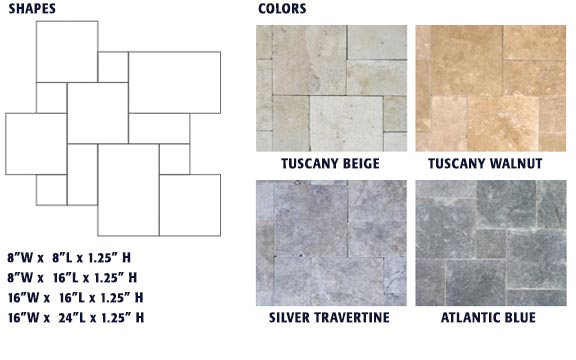 For more information about Reading Rock Pavers click here.


Rockwood® Pavers
by KUERT OUTDOOR LIVING



Holland™ Pavers

Holland pavers from Rockwood are the preferred choice for contemporary flair, and are often used when a clean, simple, modern appearance is desired. Their wide color pallet and classic appearance grant them universal appeal that will stand the test of time. Ask one of Kuert's outdoor living and style experts about available colors.

Genova Pavers

Genova's weathered limestone surface gives it an aged look appealing in all settings. Genova's distinguished large format and random appearance will give your landscape a look to be proud of. Ask one of Kuert's outdoor living and style experts about available colors.

Verano Pavers


Following the same large sizes as Genova, Verano's smooth surface endows it with a graceful appearance found in the most elegant surroundings. Available in two distinctive looks, tumbled and non-tumbled, Verano is your choice for simple flair. Ask one of Kuert's outdoor living and style experts about available colors.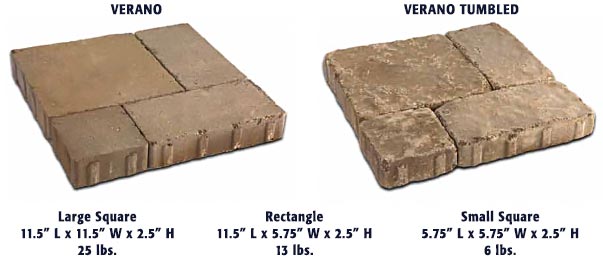 For more information about Rockwood Pavers click here.


Rosetta® Pavers
by KUERT OUTDOOR LIVING



24x24 Flagstone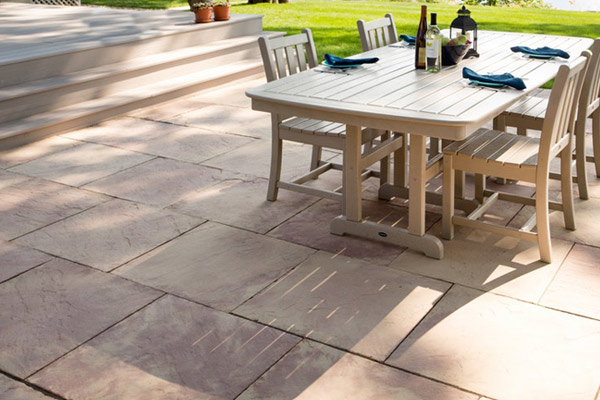 24x24 Flagstone wetcast concrete slabs look like slate tiles. Tested and approved for pedestal rooftop installation, these extra-large, contemporary square pedestal or patio pavers will transform your rooftop into an oasis and your backyard into a modern-day dream. Crisp, clean lines let the natural splendor of your outdoor space shine.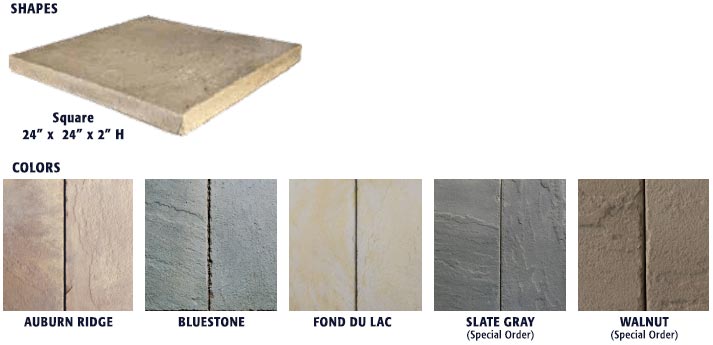 Dimensional Flagstone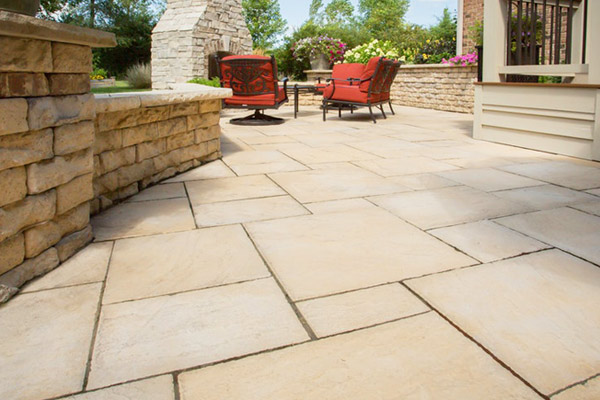 Six different size concrete slabs mimic slate to create an alluring texture and an intricate paver pattern, without creating a busy distractor from the great outdoors. There's no jagged edges or uneven seams with the consistent 2-inch thickness of Dimensional Flagstone. That means less tripping hazards for toddlers to retirees than with natural stone. Installation patterns for walkways and patios make for a fast, frustration-free project completion.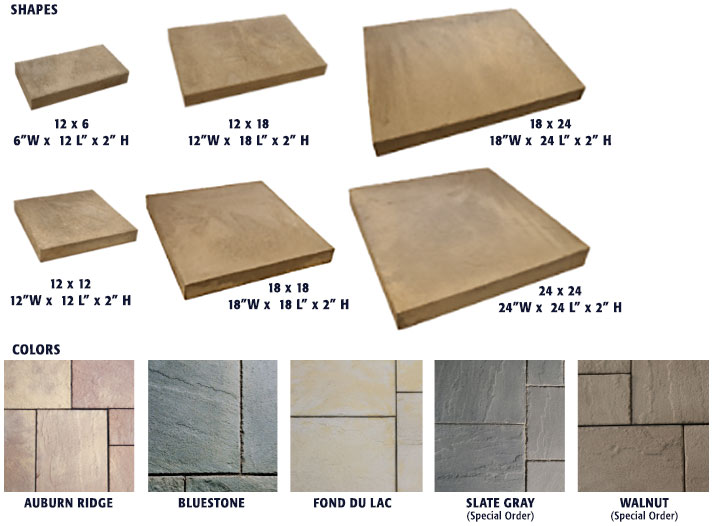 Grand Flagstone Patio Slabs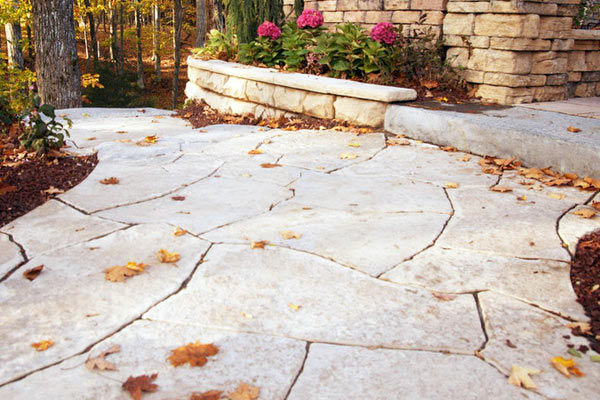 With irregular, natural stone shapes, Grand Flagstone slabs will fit like perfect puzzle pieces into your landscaping vision. Your patio or path will blend right in with the great outdoors. Plus, made of wetcast concrete, these pavers and slabs are as durable as they are timeless. Multiple rough-hewn shapes have been cleverly engineered with easy-to-install, interlocking patterns. So, it goes in quick like a paver, but replicates the look of labor-intensive, real flagstone, and with the consistent 1.75-inch thickness, the even surface won't present a trip hazard.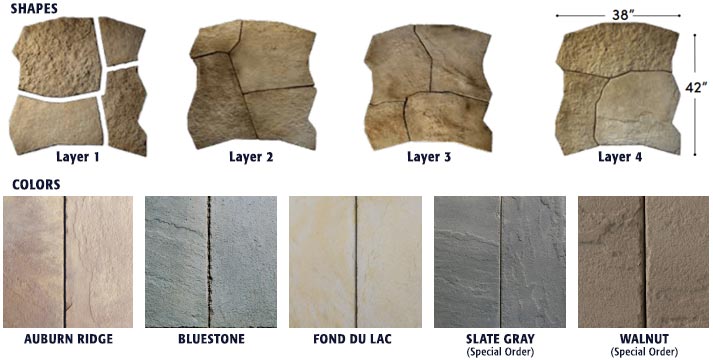 Linear Flagstone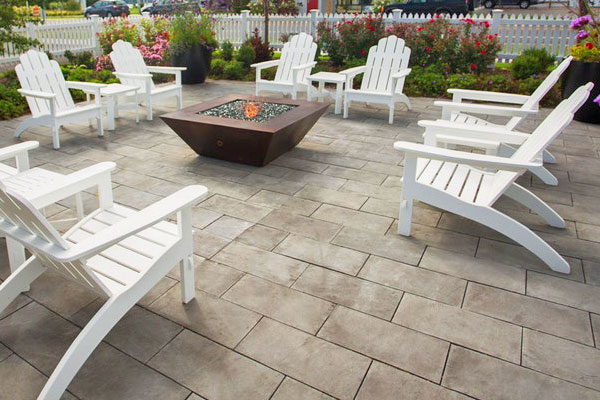 Linear Flagstone's subtle textures and simple lines create a modern feel for your landscaping. Whether you're using it as a border to complementary products like Grand Flagstone and Dimensional Flagstone, or using it solo to add a patio or walkway to your yard, this flagstone tile can create the refined space for which your backyard beckons. This durable wetcast concrete paver provides the tough surface you want for your patio or walkway without shuttling you toward a rustic look and away from your modern taste.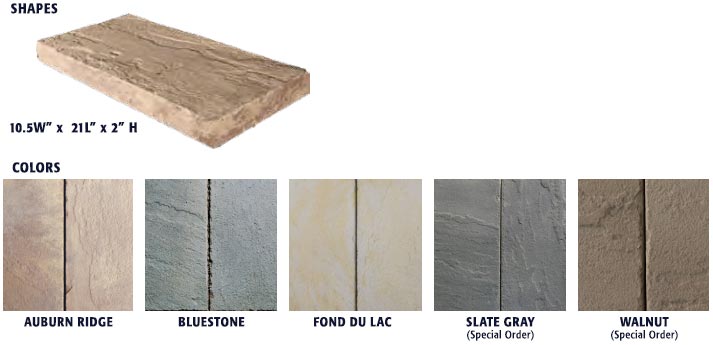 Miros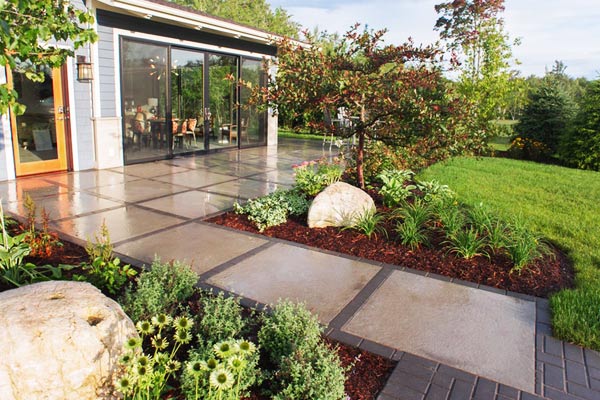 At 3.5 by 3.5 feet, Miros are the largest manufactured patio slabs you can find in the hardscapes market. The large, clean dimensions and linear quality will make your modern patio an eye catcher. Meant to be installed with a 4-inch gap between each slab, what's between your Miros slabs will say as much about your style as the slabs themselves. Fill the voids with grass, moss, stones, or accent pavers for the look and feel you like.

New Mission Pavers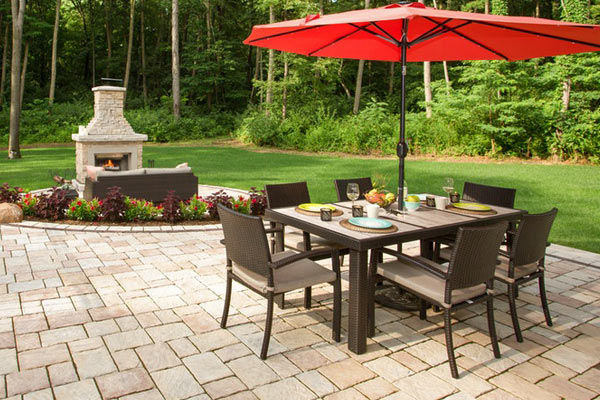 The smaller surface area and cobblestone textures of New Mission patio pavers will transport you to an elegant Italian veranda or a courtyard in Napa without the ancient, uneven surface. From walkways and driveways to poolside and patios, New Mission gives your outdoor space a striking presence. The consistent 2.75-inch thickness of New Mission pavers expedites the install process, and the end result will be an even walking or driving surface. Because they're made of wetcast concrete, they're durable in freeze thaw cycles.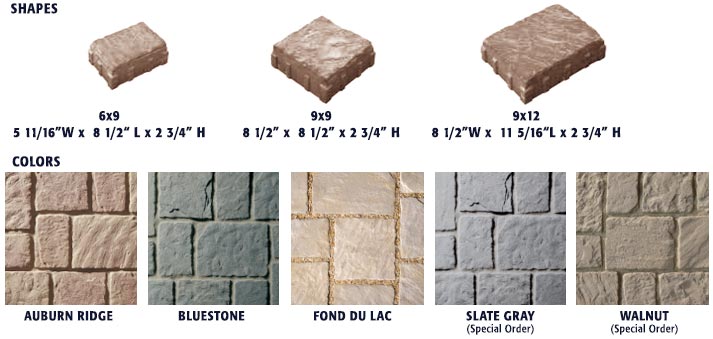 Old Mission Permeable Pavers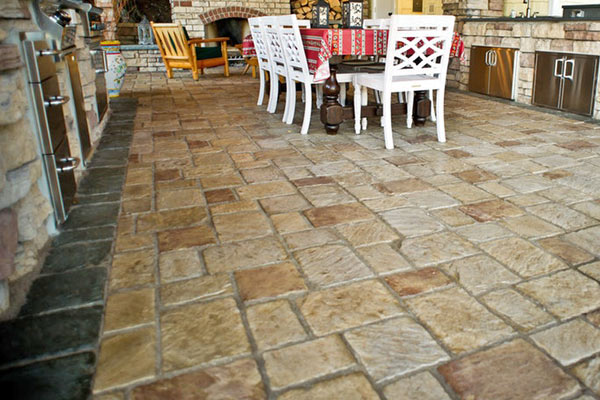 The permeable pavers let stormwater filter between the joints while creating the beautiful accompaniment your outdoor living space deserves. Each concrete paver is 2.75 inches thick, so you can park your biggest rig in the driveway without the worry of cracking.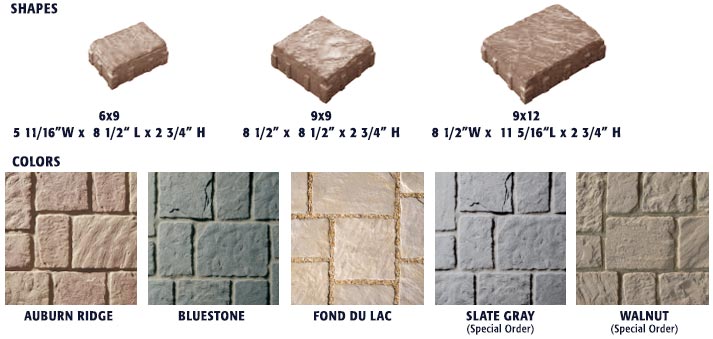 For more information about Rosetta Pavers click here.

Check out all of these pavers plus everything else you'll need to build the Outdoor Living Space of Your Dreams at Kuert Outdoor Living Centers.
Fire Features - Fire Pits & Fireplaces
Outdoor Kitchens & Outdoor Living Spaces
Outdoor Furniture, Canopies & Pergolas
Retaining Walls & Free Standing Walls
Landscape Supplies & Landscape Tools

Or visit the Kuert Outdoor Living Showroom at
KUERT OUTDOOR LIVING
2129 W. Wilden Avenue, Goshen, Indiana
574.312.7557
KUERT SUPPLY CENTER
3113 Lincolnway West, South Bend, Indiana
574.239.0058
KUERT CONCRETE
3402 Lincolnway West, South Bend, Indiana
574-232-9911

1101 W. 13th Street, Rochester, Indiana
574-224-2414
18370 U.S. 20, Goshen, IN 46526
574-293-0430
155 West CR600 North, Warsaw, IN 46582
574-453-2340