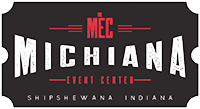 MICHIANA EVENT CENTER
Fresh, Fun, Family Entertainment At Its Best... From the MEC!
The Michiana Event Center is a multi-purpose venue located in Shipshewana, Indiana. Originally located in Howe, Indiana, the Michiana Event Center started a new chapter with new ownership and moved to their brand new facility in Shipshewana in 2017.
If you are looking for someplace different you found it here, the Michiana Event Center is truly unlike anything in the Michiana area. The Event Center delivers serious entertainment to your doorstep if you live in Michiana. It is also bringing to the community everything from professional bull riding tours to concerts to flea markets. Make no mistake, the Michiana Event Center is making BIG noise in northern Indiana and southern Michigan… and you do not want to miss it.
The Michiana Event Center...
Bringing BIG To Michiana
If you live anywhere near the Michiana area you will certainly want to know more about the Michiana Event Center (also known as the MEC). The MEC delivers the goods when it comes to entertainment in the Michiana area... and in a colossal manner. From the size of the Michiana Event Center facilities to the size of the events they attract, the MEC certainly understands entertainment in a huge way.
Today you'll find the Michiana Event Center or MEC being host to a multitude of events and entertainment in Michiana. From music concerts to indoor rodeos from trade shows and exhibits to music concerts to indoor rodeos, The MEC is the premier event venue in Michiana… especially for BIG THINGS!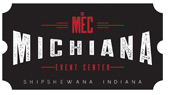 Michiana Event Center Facilities
When it comes to smaller towns you certainly do not expect the kind (and size) of facilities that you will find in Shipshewana's Michiana Event Center. Impressive Stalls with livestock washing area and a sizable warm up arena (100' by 180'), a 5,500 seat Coliseum (plus multiple food service areas), a 100,000 square foot Tradeshow Center and ample parking areas that are convenient to all facilities. This is certainly the "entire package" when it comes to entertainment venues in Michiana.
THE MEC'S EPIC COLISEUM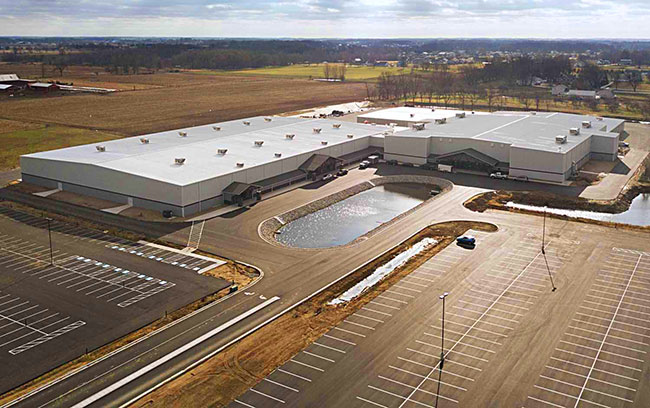 Since 2017, The MEC has hosted a broad range of events: from Country and Classic Rock concerts, comedy shows and rodeos, to circuses, tractor pulls and horse shows. With permanent stadium seating for 3,600 and a total of 6,000 capacity with floor seating for concerts, and 20,000 square feet of arena space, there's plenty of room for "The Big Shows". For large events the Michiana Event Center has you covered!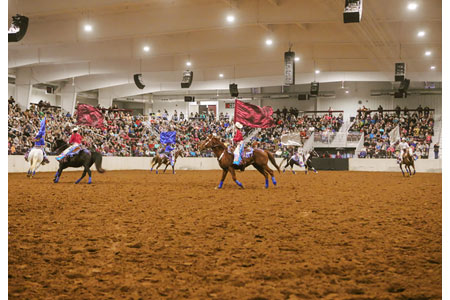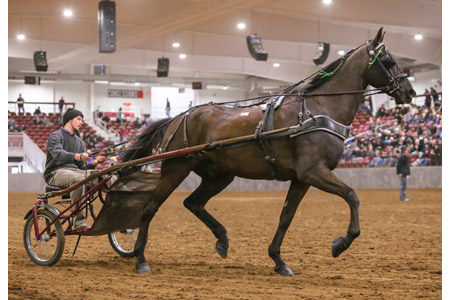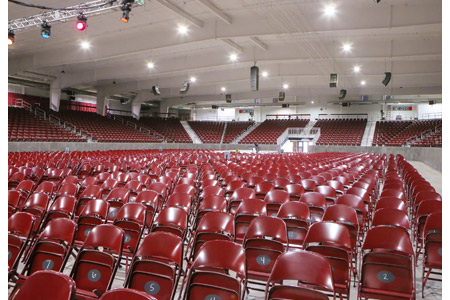 THE MEC MULTI-PURPOSE TRADE SHOW & EXHIBIT BUILDING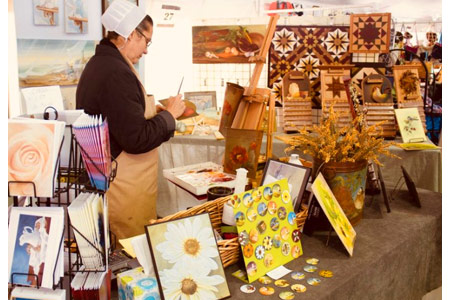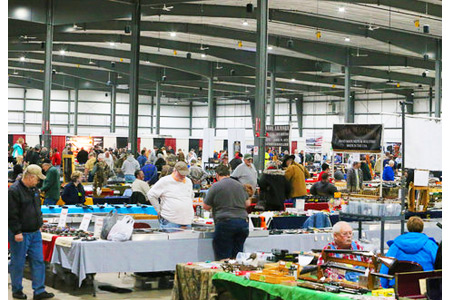 The 250'x400' (100,000 sq. ft.) trade show area is capable of hosting any expo, trade show or corporate event. It is home to the Shipshewana Merchandise Mart, which hosts multiple Vintage-Artisan, Country Home and Shabby Chic shows throughout the year. The trade show area has also hosted furniture auctions, trade shows, charity events and art fairs. Conference rooms with projectors are available for rent. Attendees can expect to experience great service from the staff as well as excellent Amish cuisine from vendors.
MEC'S OUTSTANDING STALL & STAGING BARN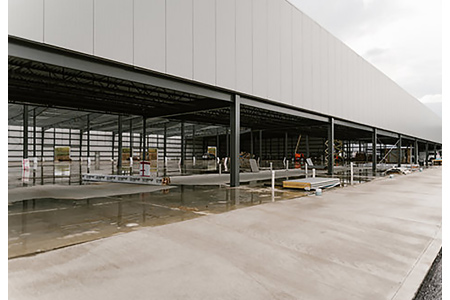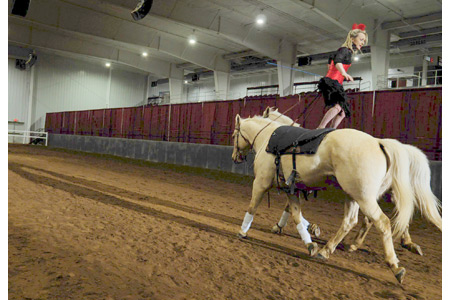 A state-of-the-art venue that caters to animal shows needs a state-of-the-art stall & staging area for those animals, and that's exactly what The MEC has. The 180'x420' (75,600 sq. ft.) steel structure is insulated, heated and air conditioned. The stalls are 10'x10' wood and galvanized steel and there is a 100' x 180' warm up ring (arena), plus four 10'x20' livestock washing areas with hot & cold water.
For more information on the Michiana Event Center's Facilities click below:
Michiana Event Center Facilities

For Booking one of the Michiana Event Center Facilities visit
Michiana Event Center Facilities Booking
or call
260.768.3300
THE EXTRA AMENITIES:
Simple Living, Endless Activities and "Scrapbook" Memories
The Shipshewana area is brimming with places to experience some of the best Amish cooking anywhere! And when you're looking to fill some spare time, there are flea markets, antique shops, hand-crafted furniture stores and petting zoos, just to name a few. When you're exhausted at the end of a full day of pleasure, you'll find plenty of comfortable, quaint or luxurious lodges within reach. Specifically, there are 20+ hotels within 15 miles and 12+ hotels within 10 miles. For more information, click here.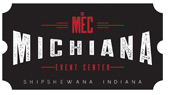 Michiana Event Center Events
Do Not miss upcoming events at the Michiana Event Center. The excitement of the rodeo, the laughs and thrills of the circus, the music from the country and rock stars that you love best all at the MEC. You'll also want to be aware of the huge auctions, craft shows and trade shows. To keep up to speed with the MEC's Special Events click the link below:
Michiana Event Center Events List
or call for information:
260.768.3300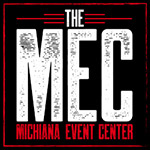 455 E. Farver Street, Shipshewana, IN 46565
260-768-3300