GREENCROFT GOSHEN
Elkhart County's Retirement Community... and a Whole Lot More!
As Baby Boomers continue to age more and more of us are asking where we want to spend the rest... and best years of our lives. This becomes a significant question as we get older, and its a question of quality of life. That's exactly why Greencroft Goshen and other Greencroft related communities have become so favored in the northern Indiana and southern Michigan areas. It's under the leadership of the management of these communities that Greencroft has put its focus on "Quality of Life". That's also why living in a Greencroft Communities Community has become such an extremely popular option for those who are looking at retirement living in a quality style. Greencroft's diverse resident population and dedicated caring staff create one of the most distinctive community experiences you will find. Many residents of the community say that the best of their life starts at a Greencroft Community.
A Greencroft Community is known as a "continuing care retirement community" or CCRC. But you might just be surprised at what you find there. They refer to their community as a continuing care living community. The staff and management of Greencroft Goshen say its because that's what they do best.
Greencroft Goshen is located in the heart of Elkhart County, Indiana. The community provides a serene neighborhood of walking paths, green areas, and common spaces. Nearby Goshen College opens the door to many cultural events, plays and concerts. All in all Greencroft Goshen serves 1,200 residents in the full continuum of care from independent living to healthcare facilities.

A "welcome home" sign invites residents of Greencroft Goshen back to their comfortable homes.

INDEPENDENT LIVING FACILITIES
at Greencroft Goshen
JUNIPER PLACE


Photo courtesy DJ Construction

Juniper Place, situated on five acres, provides open views and outdoor amenities, while promoting a strong sense of neighborhood. The 57 apartment homes join Greencroft Goshen's community of 1,200 residents with the services you expect from senior living's premier community. To learn more about Independent Living at Juniper Place, click here.

THE COURTS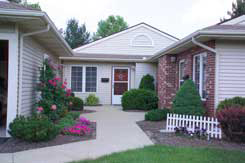 Each cottage–style court home is on a quiet cul–de–sac and features a garage or carport, a patio, and a maintenance–free lawn. A chaplain and resident service coordinator are just two of the people who serve Court residents. Greencroft Goshen offers 190 court apartment homes, ranging from duplexes to sixplexes. To learn more about Independent Living at The Courts at Greencroft Goshen, click here.
MANORS II and III – AFFORDABLE HOUSING
If you call the Manors your home, you'll enjoy secure, convenient living with a fully equipped kitchen. Common use areas include laundry rooms, quilting room, library, pool/game room, exercise area, gift shop, and dining room. Congregate living is available in Manor II (150 one–bedroom apartments) and Manor III (100 efficiency and one–bedroom apartments). To learn more about Independent Living at Manors II and III, click here.
MANOR IV
Manor IV residents enjoy secure, convenient living in a one–or two–bedroom home with a fully–equipped kitchen and a patio. Common–use areas include laundry rooms, quilting room, library, pool/game room, exercise and spa room, and central lounge. An evening meal is served in the restaurant–style dining room. Manor IV, completed in 1990, has 173 apartment homes. To learn more about Independent Living at Manor IV, click here.

ASSISTED LIVING FACILITY
at Greencroft Goshen
EVERGREEN PLACE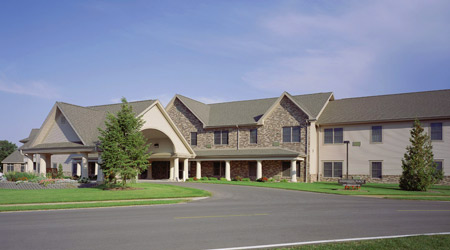 \
Photo courtesy DJ Construction

Evergreen Place provides Greencroft Goshen residents with a vital option in the continuum of care if and when they should need assistive services. Assisted living vacancies not filled by Greencroft Goshen residents are available to older adults in the wider community.
Greencroft partners with residents, their families, and others to create a community where older adults enjoy life. Such partnership is essential to appropriately meet the needs of a rapidly growing older adult population. To learn more about Assisted Living at Evergreen Place, click here.

HEALTHCARE FACILITY
at Greencroft Goshen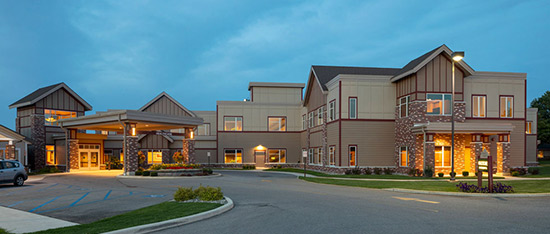 Photo courtesy Wold Architects and Engineers
Healthcare at Greencroft Goshen represents part of a continuum of care that begins with independent living, moves through assisted living and then into skilled nursing, also called healthcare. There are approximately 1,100 residents on the campus with 225 beds in healthcare. The facility includes a receptionist area, coffee/tea shop, lounge, gift shop, exercise room, beauty/barber shop and library. The new entrance area, called the Terrace, also connects to a new corridor leading to the Gables, which is a rehabilitation unit.
GREENCROFT AT HOME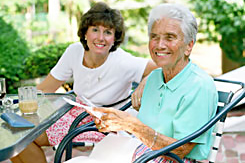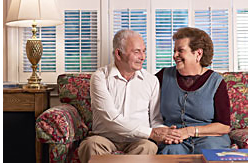 Everyone has a time in their life when they need some extra help. Greencroft At Home is here to help when you want to stay in the comfort and privacy of your own home, but simply can't manage alone. Their mission is to provide reliable, responsive, and responsible home services to seniors in Elkhart County. They can help you create the supportive independence you want right in your own home. Greencroft At Home is a licensed Personal Care Service agency in Indiana.

GREENCROFT GOSHEN COMMUNITY CENTER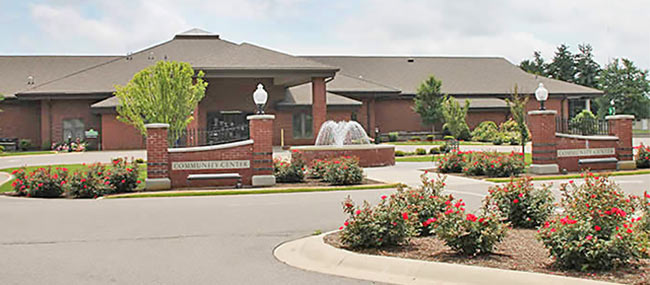 RECREATION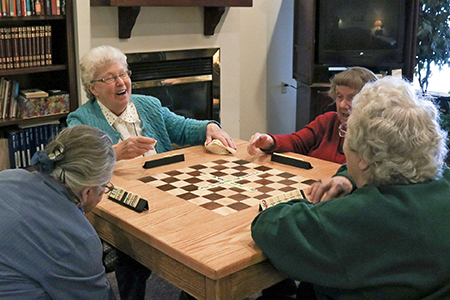 The Greencroft Goshen Community Center is an inviting, multipurpose facility on the Greencroft Goshen campus, home to a world of services, such as a library, a bistro, movie auditorium, exercise classes, a banking center and much more! Learn more.
TOURS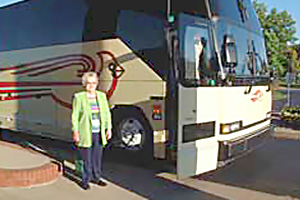 Greencroft Tours provide travel opportunities to visit a great variety of cultural, entertainment and historical settings both nearby and across the country. These tours are open to the wider community. For more information on upcoming tours, stop by the Greencroft Goshen Community Center or call (574) 537-4096.

RESOURCES AND SERVICES
Greencroft Communities campuses provide programs and services for residents as well as the broader community. These services promote physical, social and spiritual well–being among residents and the community.
TRANSPORTATION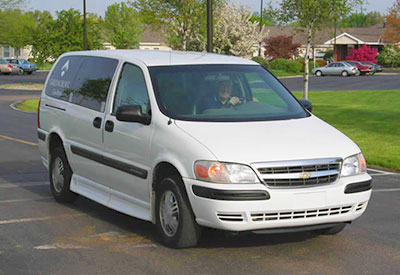 Greencroft residents have access to a variety of transportation options on their campus as well as beyond campus. Other than walking, biking, buses, transportation can also be provided in some cases. Modest charges apply to trips for shopping or visits to the doctor's office. Learn more.
SAFETY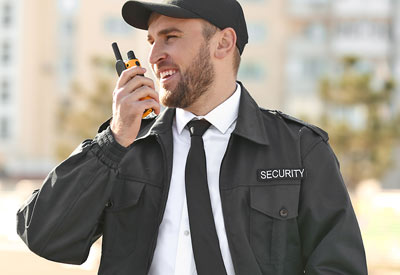 One of the reasons life at Greencroft Goshen is so relaxed is that safety and security are priorities on our campus. All residential and health care buildings are equipped with smoke or fire alarm systems. Security is on duty around the clock, always just a phone call away. And because Greencroft uses its own maintenance staff for work in your residence, you never need to allow strangers into your home.
EMERGENCY SERVICES

If a medical emergency arises, Goshen Greencroft residents make one phone call to the 911 emergency alert system. This also signals the 24–hour communications center, and Greencroft Goshen's own security personnel.

REHABILITATIVE THERAPIES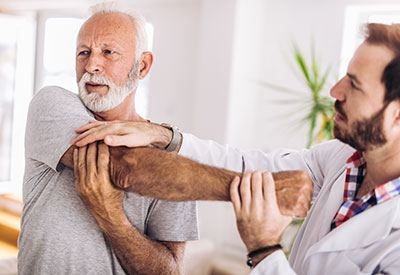 Greencroft Goshen provides outpatient physical, occupational, and speech/language therapies for all ages. Education and communication with you, your family, and referring physician are emphasized. That is a huge and welcome benefit to residents of Greencroft.
SUPPORT GROUPS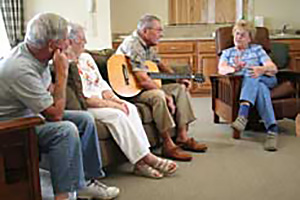 Greencroft also has support groups which embrace all who come, offering people a setting to share experiences related to health, personal, or relationship issues. Besides the group meetings, many support groups provide literature, speakers, videos, and library while some also offer equipment and phone support.
Where will you live for the Best of Your Life?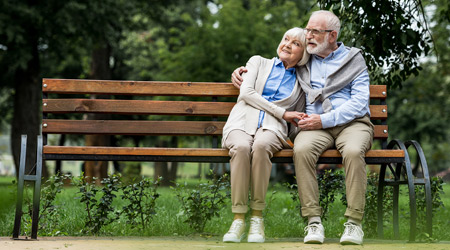 All of this adds up to how living in a Greencroft Goshen Community has become such an extremely popular option for residents of Michiana and the regional community. Although Greencroft Goshen is known as a "continuing care retirement community" it may be better described as a Continuing Care Living Community because that is what Greencroft Goshen is all about.
Living. Better. At Greencroft!

1721 Greencroft Blvd. P.O. Box 819
Goshen, IN 46527-0819
574.537.4000