Scariest Haunted Houses Indiana
The Most Chilling Dark Attractions, Scream Parks, Hayrides and Halloween Attractions in the Hoosier State!If you are looking for the state's best Haunts... you've found them!
See the Official List of Indiana's Scariest & Best Haunted Houses Below
The fastest growing holiday in America... Halloween. It is celebrated by more and more people each year... and extended over a longer period of time than any other holiday. One of the reasons for the success of this particular event are the haunted house owners across the country that put more time and money into growing their haunts into exciting entertainment venues for haunted house visitors. Indiana certainly has followed this lead and actually in some cases has been the leader when it comes to celebrating Halloween. Competition is just one of the factors that Indiana's haunted houses are becoming bigger, better and scarier. With more commercial haunts in Indiana than ever before the haunt business has gone from black paint and sheets to sophisticated props, haunted house scenes that look more like Hollywood and animatronics that would fit into a Disney attraction. That is certainly true of many states including Indiana where some of the best Haunted Houses in the country are!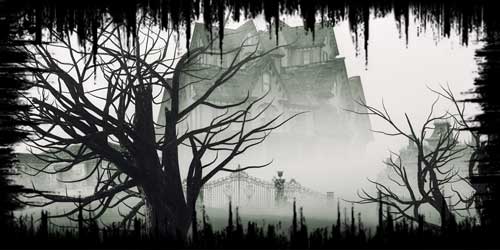 What are the Scariest Haunted Houses in Indiana?
ANSWER
Here are Indiana's Top 10 Best & Scariest Haunted Houses based on scare factor, quality of actors, haunted house set design, guest experience and entertainment value:
1. Fear Itself at Legend Park - Mishawaka, Indiana www.legendpark.com

2. Hanna Haunted Acres - 7323 E Hanna Ave. Indianapolis, Indiana https://hannahauntedacres.com
3. Indy Scream Park - Jamestown, Indiana- http://indianafearfarm.com
4. Haunted Angelus House - Indianapolis, Indiana http://www.500grim.com
5. Fear Fair - Seymour, Indiana www.fearfair.com
6. Haunted Hills Hospital- Lake Station, Indiana www.hauntedhillshospital.com
7. Fright Manor - Indianapolis, Indiana http://www.frightmanor.com
8. House of Trepidation - Indianapolis, Indiana https://houseoftrepidation.com
9. Scarevania Haunted House - Muncie Indiana www.scarvania.com
10. Haunted Jail - Columbia City, Indiana http://www.columbiacityhauntedjail.com/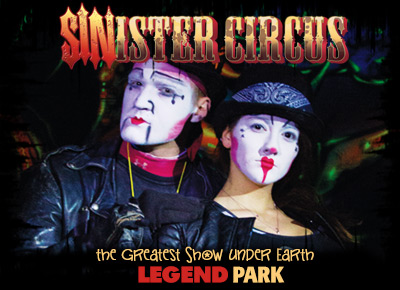 Pictured are Vomit & Starr the Clown of Fear Itself at Legend Park's Sinister Circus the Largest Dark Circus in the World
If you are a 'haunt enthusiast' and live within 3 or 4 hours of some of Indiana's top haunted houses, you better get ready to make the drive because you won't want to miss what they have to offer! The biggest haunted houses aren't always the best, however in Indiana they seem to be, starting with the popular Fear Itself at Legend Park. This incredible Mishawaka haunted house goes head to head with any haunt in the country, with multiple attractions (all are outstanding) Fear Itself delivers the scares. An entire evening of entertainment, the Fear Itself shows take between 3 and 5 hours to get through. Plus they have an impressive 'Monster Midway', fireworks on select nights, competitive games, movies, free fire-pit parties, live music and a myriad of other fun stuff for people of all ages.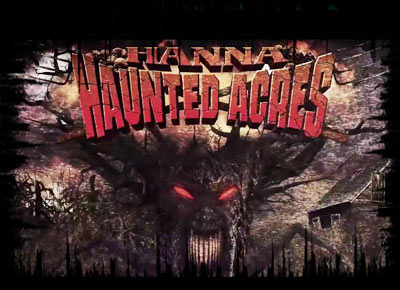 Hanna Haunted Acres, considered one of the best haunts in the Hoosier state
You'll have to head to the center of the state to visit what is most likely the next largest haunted house in the state, Hanna Haunted Acres in Indy. These guys rock when it comes to Halloween. Definitely worth the cost of admission. Hanna Haunted Acres is one of our judges favorite haunts when it comes to atmosphere and getting guests in that Halloween mood!
And don't forget about Indy Scream Park, (actually located in Anderson). It was founded by three partners, 2 of which were very immersed in the haunt business and are close friends of the owner of Legend Park. The two liked the Fear Itself at Legend show so much that they patterned Indy Scream Park largely after the Fear Itself Show, right down to an insane asylum, a 3D maze and a circus with creepy clowns. They even built a 'Monster Midway' similar to Legend Parks. Make no mistake, Indy Scream Park is am awesome Halloween Attraction and one of the better haunts in the country.
All three of these amazing Haunted Houses/Scream Parks are definitely worth the price of admission. Regardless of where you are in Indiana, if you're a haunter or haunt enthusiast you really need to experience all three of these Halloween Events!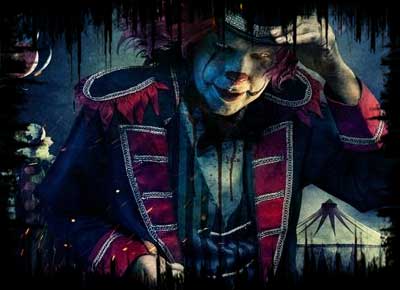 FREAKWANTLY ASK QUESTIONS ABOUT DARK ATTRACTIONS IN THE HOOSIER STATE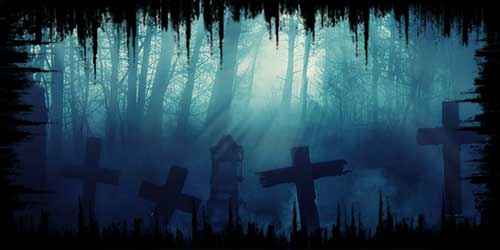 QUESTION
How many Haunted Houses in Indiana?
ANSWER
It is estimated that there are well over 1,000 haunts in Indiana if you count home haunts that are open to the public.
There are nearly a hundred commercial haunts.
QUESTION
What is Indiana's Scariest Haunted House?
ANSWER
While Indiana has plenty of great haunted houses, haunted trails, haunted hayrides and other Halloween Events, Fear Itself at Legend Park is the largest and probably the scariest haunted house. This is based on quality of the show, sizeof the property, number of attractions and intensity of the actors (and the fact that they can indeed, and will, touch you). You can check out there website- Fear Itself at Legend Park or check out there profile here Fear Itself at Legend Park Profile. There are several other exceptionally good haunted houses in Indiana (see our list above)
QUESTION
What Indiana city has the most Haunted Houses?
ANSWER
Indianapolis has the more haunted houses than any other city in Indiana, that actually operate as commercial haunts.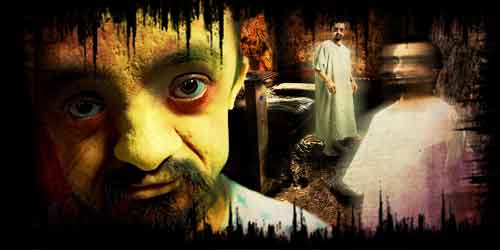 QUESTION
What is the largest Haunted House or Scream Park in Indiana?
ANSWER
If you measure haunts by acreage then it would certainly be one of the haunted hayrides or corn mazes. Some of them are over a hundred acres. If you are rating them by number of attractions, or investment, the much larger haunted attractions or Scream Parks would be:
1. Fear Itself at Legend Scream Park, Mishawaka- 7 top rated haunts (inside and outside) plus a Monster Midway and tons of activities including fireworks, live music and special Halloween events. #1 Haunted House complex / Scream Park in Indiana and one of the top in America.
2. Hanna Haunted Acres, Indianapolis boasting 6 attractions, one of which is a hayride. Top rated Haunt in Indianapolis.
3. Indy Scream Park, Anderson has 5 good size haunts plus a fun Monster Midway. This is another very exciting haunt complex with tons to do.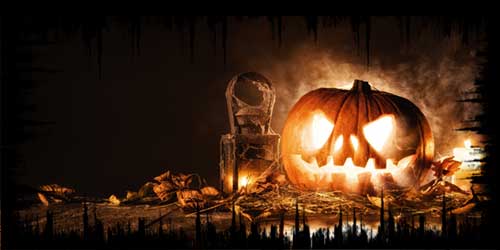 QUESTION
How do Indiana's Haunted Houses compare to other states?
ANSWER
Indiana has a handful of haunted houses that rank very high in the country. Fear Itself at Legend Park has been names by Haunted Attraction Magazine as one of the best Haunted Houses in America, Fright Times Magazine has named them the most creative and one of the scariest in the world. They have been on many "Must See" haunted house lists. Hanna Haunted Acres and Indy Scream Park also have gained some very credible recognition for their venues and rightfully so.
Indiana has a higher average number of haunted houses per capita than most states (Michigan haunted houses and Philadelphia haunted houses win that battle) but overall they rank very well when it comes to size of haunts, safety of haunted houses, haunt actors and overall scare factor.
QUESTION
What are other names for Haunted Houses?
ANSWER
Haunted houses are also known as haunts, Halloween attractions, fall attractions and dark attractions. Some of the larger companies with multiple haunts refer to themselves as Scream Parks. Legend Park in Mishawaka was the country's first in the country to call itself a Scream Park (Legend Scream Park) and now there are several across the country that have followed their lead.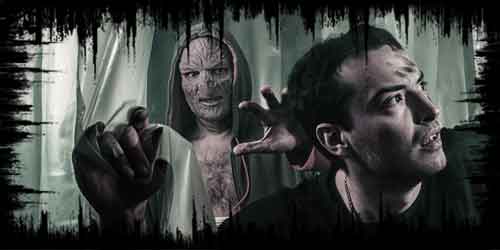 QUESTION
Is it legal for Haunted House Actors touch you in Indiana Haunted Houses?
ANSWER
There is no law regarding touching for Indiana Haunted Houses, however most of them do not for one reason or another. Most haunted house guests or haunt enthusiasts love the adrenaline rush of having actors be able to touch you. There are only a couple of haunted houses in the state that allow touching by actors and they seem to control it pretty well.
QUESTION
How much does it cost to start a commercial Haunted House in Indiana?
ANSWER
There is no absolute minimum investment, however, in today's world to start a commercial dark attraction or haunted house you will need a minimum investment of $100,000 (not including building). You have to take into consideration some of the most important (and most overlooked investments when starting a haunted house in Indiana, necessities such as a fire suppression system, a fire detection system and good Haunted House event insurance (which is over and above your haunted house property and contents insurance. In addition to those safety requirement you need t invest in construction (which has to comply with local, state and federal building codes) so you would likely want an architect to do it right so plans can be submitted to the state of Indiana for approval. You also have to consider not just sets but props, animatronics, masks and costumes as well as haunted house special effects. (fog, haze, bubbles, foam, special effects lights and the machines to omit the fluids. If you have music, video or special effects you will also need prop controllers or other haunted house controllers.
Videos From Indiana's Scariest Haunted Houses
Fear Itself at Legend Park #1 Scariest Haunted House in Indiana
Haunted Hills Hospital
Indiana Fear Farm
Indy Scream Park
Hanna Haunted Acres
Nightmare on Edgewood