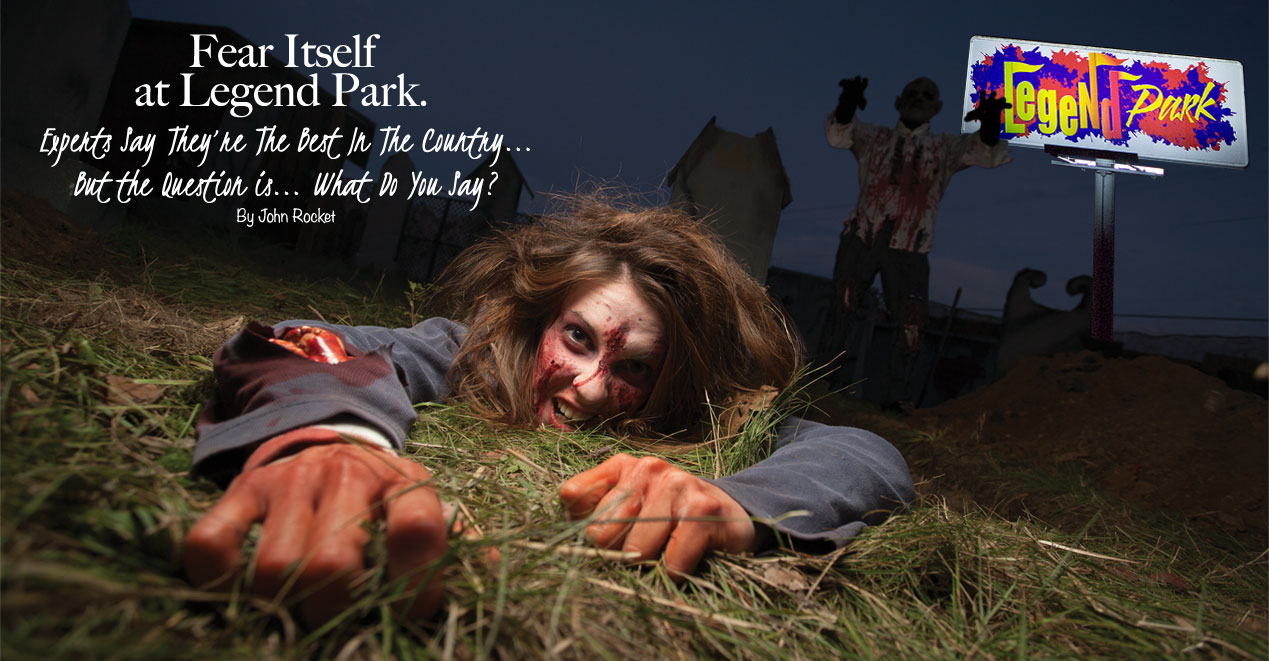 Fear Itself at Legend Park.

Most Agree Legend Park Has the Best Haunted Houses In Indiana. Experts Say Legend Park Has the Best Haunted Houses in America.
Many Even Say That The Legend Park Haunted Houses Are The Best In the World! The Question is... What Will You Say?

Fear Itself at Legend Park features one of the largest Halloween Shows in the country. People come from all over the country, and in fact, around the world to see this top rated Halloween Production. With five very different Haunted Houses (or dark attractions) there is something to do for visitors of all ages at this popular Scream Park. In addition to being a large show the Fear Itself production is also a very sophisticated and extremely theatrical. According to Legend Park Customer Service Director, Kathy Mull the show is unusually large and draws guests of all ages. "The Fear Itself attractions were designed and built to appeal to a sophisticated audience, not just young kids. It's very interesting to see the number of adults that come to see our show each year. In fact, the majority of our guests range between the ages of 16 and 65. In most other haunted houses the average guest ranges between 8 and 18. Legend Park is very unique from that perspective. Our Shows are very theatrical and they appeal to a wide-ranging audience."
Traditionally, haunted houses are about blood and gore and really don't put a lot of money or effort into their attractions. Mull states that Legend Park is different in that way as well. "We have professional writers, set designers, construction professionals, and technicians that develop the show and build the sets so that they are life-like. We also have photographers, make-up artists and actors that complete the package making our shows super-realistic. Our staff works hard to ensure that our sets are even more realistic than Hollywood's. In fact our sets are so convincing that even professionals of related industries are often convinced they are real." One case in point is the ever popular Cuckoo's Nest. This dark attraction is patterned after the 1970's blockbuster movie, One Flew Over the Cuckoo's Nest.
Kathy says that the physical attraction is modeled after an old mental hospital with realism that is uncanny. "On more than one occasion we have had real doctors and nurses go through the Nest and afterwards tell us that they honestly felt as though they were in a facility they had previously worked in. One doctor had worked in a mental hospital and shared with me after going through the Nest that he had to keep telling himself "this is only a movie". Those are the type of comments that make the show even more rewarding for our actors and support staff."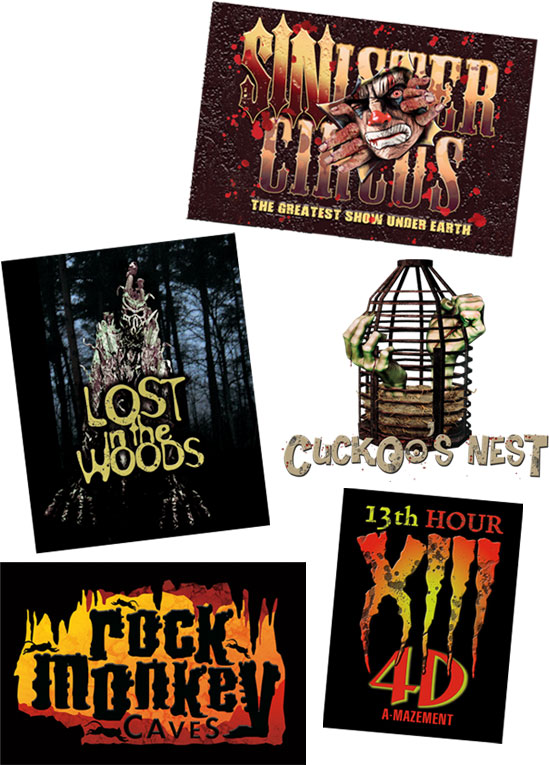 Fear Itself at Legend Park, one of the top rated Scream Parks and Halloween events in the country, offers visitors a large variety of scares, humor, surprises and quality entertainment.