SOUTH BEND CHILDREN'S DENTISTRYDedicated to Children's Best Possible Oral Health
A Pediatric Dentist That Delivers the Very Best Dental Care For Your Kids
When it comes to the very best oral health for children, there is certainly one dentist that is on many patient's list, Dr. Deanna O'Neil and her South Bend Children's Dentistry Staff. When you ask Dr. O'Neil's patients to rate her performance you will get nothing short of rave, 5 Star reviews. Dr. O'Neil has the belief that children are not just small adults. They are not always able to be patient and cooperative during a dental exam. And she carries that belief into her practice every single day. "A good Pediatric dentists understands how to examine and treat children in ways that make them comfortable" says Dr. O'Neil. "You have to care about the children as if they were your own. You have to understand their unique personalities and you have to embrace them. If you do that, everything else just kind of falls into place."
The South Bend Children's Dentistry reputation seems to just grow bigger and better every year. Part of that is certainly due to Dr. O'Neil's philosophy and part of it has to do with her experience and talent as a dentist. However, as important as that is to the practice, Dr. O'Neil gives a lot of credit to the South Bend Children's Dentistry Team. "I feel like the team here at South Bend Children's Dentistry is exceptional. We work so well together and they are very talented and caring people. That not only makes my job easier, it makes our patients very happy. There is a great harmony in our office and you can feel it as a patient."

"The South Bend Children's Dentistry Staff is the best I've ever experienced. When you walk in the door it just feels good. What a pleasant way to start your day with your dentist!
-Deborah Handy

"I Love Dr. O'Neil.
She has made going to the dentist something my children actually look forward to. I never though I would see that.
-Joy Rothschild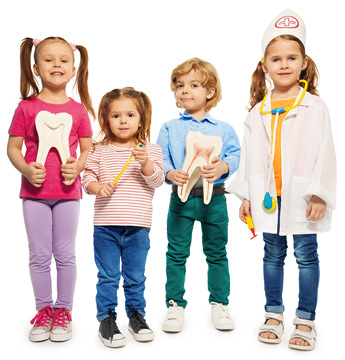 Meet Dr. Deanna O'Neil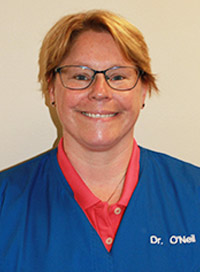 Dr. Deanna O'Neil is a Board Certified Pediatric Dentist. She joined South Bend Children's Dentistry, P.C. in 2008, she took over the practice in 2012. Dr. O'Neil is a native of La Crosse, Wisconsin. Having graduated from Marquette University with a degree in Biology, she then went on to earn her Doctor of Dental Surgery (DDS) degree from Marquette. She completed her Pediatric Dental Residency at Temple University Health Complex.

Meat The Staff
The staff of dental health professionals, including experienced pediatric dental specialists, dental hygienists, dental assistants, receptionists, office staff and business manager at South Bend Children's Dentistry are all focused on one thing: Improving the Dental Health of every one of their patients.
DENTAL ASSISTANTS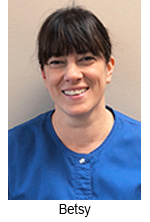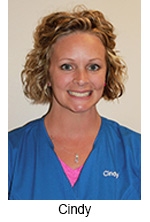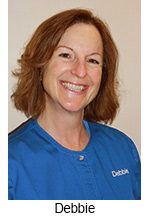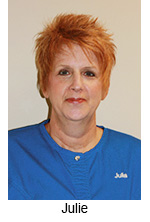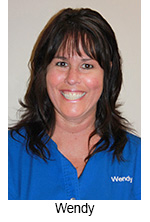 DENTAL HYGIENISTS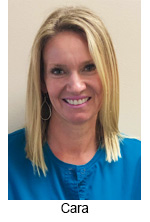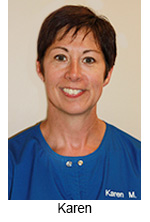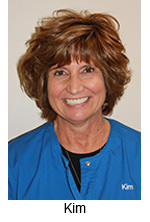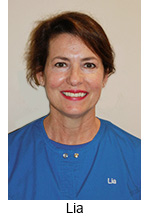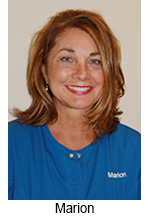 OFFICE STAFF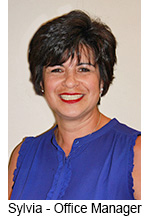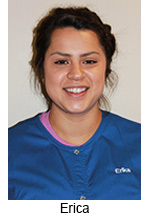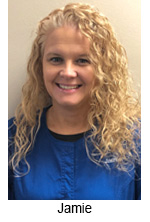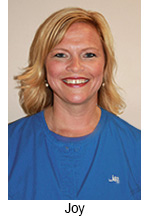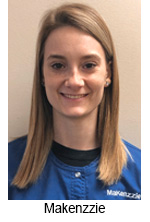 My kids love Deanna and her staff.
I wish I would have felt that way about going to the dentist when I was young.-Bob Carlson

It's amazing how much
difference a good dentist
makes when it comes to kids.
South Bend Children's Dentistry
is the only place I will ever
take my children to from now on.
-Patti Ladue

DENTAL SERVICES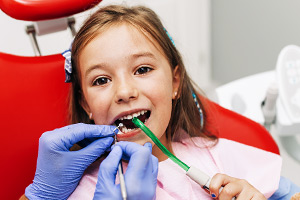 New Patient Exams
School Exams
Fluoride
Sealants
Tooth Extractions
Space Maintainers
Restorative Work/Resin Filling Amalgam Fillings
Crowns
Frenectomy
Cleft Palate Consultations
Dental Emergencies
Nitrous Oxide
Dental Hospital Cases
Athletic Mouth Guards
Grinding Splints

AMENITIES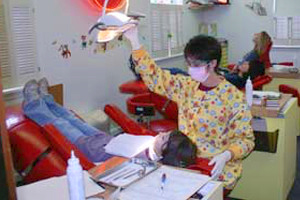 The staff of South Bend Children's Dentistry, has done a lot to make sure that kids feel completely comfortable with their dental experience. The office is decorated with bright colors and adorned with festive decorations to create a fun atmosphere. The staff has years of experience with children and know what it takes to make your child feel at ease.
One memorable experience is the televisions installed in the ceiling so your child can enjoy a movie during the appointment!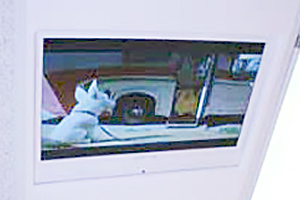 After their appointment, kids love to select toys from one of the massive treasure chests!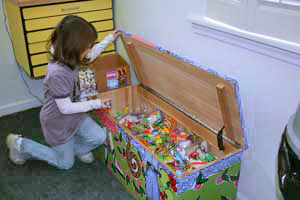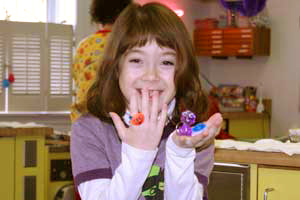 I love the way Dr. Deanna
is with the kids.
She kind of puts herself
in their shoes and that
is everything when it comes
to making them comfortable.
-Jack & Julie Bender
It's the total package here.
The staff. The facility.
Their approach to children.
Dr. O'Neil and the entire
South Bend Children's Dentistry staff
have it down.
We will never take
our kids to another dentist.
We love it here!
-Sara Edwards

South Bend Children's Dentistry certainly has an edge when it comes to Pediatric Dentistry. To find out more about Dr. Deanna O'Neil and the South Bend Children's Dentistry Staff, their Facilities or Services, please contact them direct.

SOUTH BEND LOCATION
103 South Eddy Street (US 23) South Bend, Indiana 46617
574.288.4400
GRANGER LOCATION
51565 Bittersweet Road Granger, IN46530
574.271.0044
southbendchildrensdentistry.com
Email:info@southbendchildrensdentistry.com

FUN THINGS FOR KIDS TO DO
ZZZippy's Fun Things To Do Michiana
Other Fun Things To Do for Kids of all Ages

AMUSEMENT PARKS / SCREAM PARKS / HAUNTED HOUSES
Legend Park- Mishawaka, IN legendpark.com
CIRCUS / RODEOS / OTHER SHOWS
Michiana Event Center- Shipshewana, IN- https://www.michianaevents.com/
ARCADES & ACTIVITIES
Sky Zone- Mishawaka, IN https://www.skyzone.com/mishawaka
Mega Play- http://www.mega-play.com/
Hacker's Golf & Games- Niles, MI https://hackersgolfandgames.net/
ESCAPE ROOMS
Escape Down Under- Goshen, IN https://www.escape-downunder.com/
Locked Up- Mishawaka, IN https://lockeduplive.com/locations/mishawaka-indiana/
Endeavor Escape Rooms- https://www.facebook.com/endeavorescape/
FUN FOOD
Twisted Cow- Elkhart, IN- http://twistedcowfrozentreats.com/
Wakarusa Dime Store- Wakarusa & Granger, IN- https://www.jumbojellybeans.com
ZOOS
Fort Wayne Children's Zoo- Fort Wayne, IN https://kidszoo.org/
Lincoln Park Zoo- Chicago IL https://www.lpzoo.org
Brookfield Zoo- Chicago IL https://www.czs.org/Chicago-Zoological-Society/Home.aspx
Willowbrook Wildlife Center- Wheaton IL https://www.dupageforest.org/willowbrook-wildlife-cente
Binder Park Zoo- Battle Creek, MI https://binderparkzoo.org/
John Ball Zoo- Grand Rapids, MI https://www.jbzoo.org/
Potawatomi Zoo- South Bend, IN https://www.potawatomizoo.org/
Boulder Ridge Wild Animal Park- Alto MI https://www.boulderridgewap.com/
Detroit Zoo- Royal Oak, MI- https://detroitzoo.org/
FUN SHOPPING
Tasty Peach Studios- Mishawaka, IN https://www.tastypeachstudios.com/
Media Madhouse- Elkhart, IN mediamadhouse.com
MUSEUMS
Children's Museum of Indianapolis- Indianapolis, IN childrensmuseum.org.
Fort Wayne Museum of Art- Fort Wayne, IN https://www.fwmoa.org/
Studebaker Museum- South Bend, IN https://studebakermuseum.org/
Science Central- Fort Wayne, IN https://www.sciencecentral.org/