HEALTHIER, HAPPIER, MORE CONFIDENT KIDS
Gym Michiana
Gymnastics, Martial Arts, Parkour, Dance Fitness
Fitness, Family, Happiness
When people talk about family fitness in Michiana they more often than not talk about Gym Michiana. Gym Michiana has served the Michiana area for almost 4 decades with a commitment to family health, happiness and general well-being. Gym Michiana customers (which are more like family to the Gym Michiana crew) speak very highly of these guys and seem to be absolutely committed to the Gym Michiana mission and philosophy of family first, family fitness and family happiness!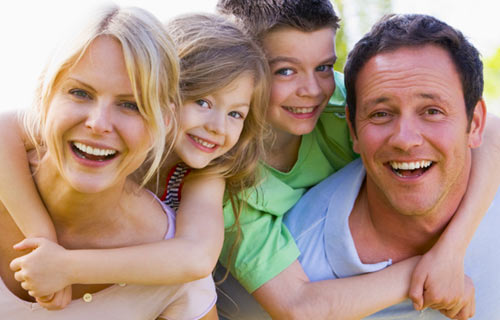 Family First
Gym Michiana's Simple Philosophy Has Been he Foundation For Their Success



Family Business is exactly what Gym Michiana is all about.
One of the things that you quickly discover about Gym Michiana is their philosophy of family oriented. That is most likely due to the fact that the Poe family, owners of Gym Michiana is committed to staying a family-owned and operated sports facility just like they have been for almost four decades! In fact, amazingly Gym Michiana currently has 4th Generations taking classes. Today Gym Michiana is composed of mostly of family, friends and former (as well as current gymnasts) of their competitive team. However, when Andy Poe speaks of family he's not only referring to his direct family, he's also talking about customers, which he sincerely believes is part of his family. "My family extends beyond my direct bloodline," says Andy, "It includes our customers who eventually become like family to us. It is a very rewarding thing for me and my staff."
The first day they treated us
like good friends.
Since then they've become
just like family to us.
Dan and the Gym Michiana Team
are simply great people.
We just love these guys!
Jessica Askew - South Bend, Indiana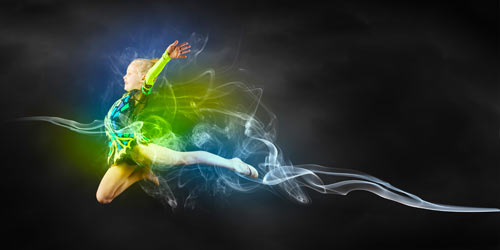 About Gym Michiana... A Brief History
After competing and coaching competitive collegiate gymnastics, Dan Poe and his late wife, Pam, started coaching at a local YMCA. After several years of enjoyable coaching but sick of battling corporate red tape and internal politics, Dan and Pam began looking for a space of their own, to develop young athletes with their own program, from the ground up.

In 1981, they realized their dreams and opened Gymnastics Michiana (at its' first location). With a passion for the sport and a love for kids, parents and students alike recognized that Gymnastics Michiana was a great place for both fun and athletic development. Word spread and our recreational program and competitive team got bigger. Even after a few expansions and improvements, Gymnastics Michiana still outgrew itself. On Thanksgiving weekend of 1998, we moved into our current facility. Just over 1 week later, Pam was tragically killed in an automobile accident.

In May of 2000, Dan and Pam's son, Andy, graduated from Indiana University with a degree in Exercise Physiology and a concentration in Business and moved back home to work and coach here at GM. In August of 2006, Dan turned the day-to-day management over to Andy. Since then, Gym Michiana has added dance, martial arts, and parkour to its' curriculum. We have made big improvements to our facility, our lessons plans, and our staff. We constantly strive to give our customers more value for their money and over-deliver on our promises. We look forward to showing you why GM is the premier choice for athletic development in the Michiana area!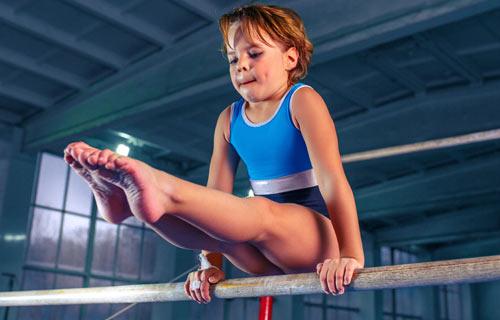 Fun, Fun, Fun... But Safety First
While one of the goals of Gym Michiana is to ensure that students learn and have loads of fun, the main and most significant goal of the staff is safety. Keeping the students safe, ensuring that they minimize injuries and that rules are followed is a vital part of the Gym Michiana approach to doing business, Safety first... everything else follows!
We want to train our gymnasts
to be as good as they
can possibly be...
but we love these kids so
our main focus has
got to be safety first.
Andy Poe - Gymnast, Instructor



The Gym Michiana Facility
The Gym Michiana Facility is the perfect venue for teaching students of all ages to be more active, more coordinated, more competitive and more confident. Their state-of-the-art facility, sits conveniently in Mishawaka and covers just under 30,000 square feet. It has literally everything one would desire out of a fitness and training facility. They keep in clean and current so that the students can benefit from focused training without distractions.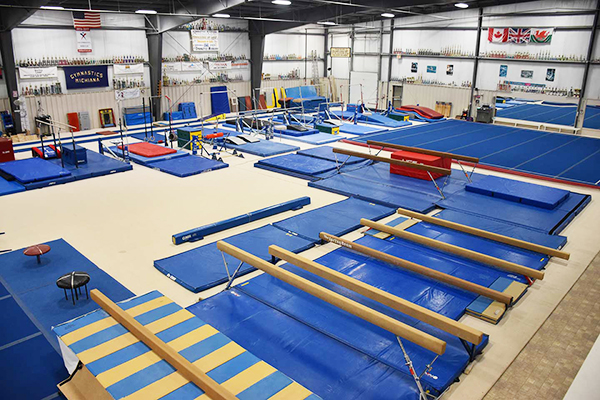 This picture gives just a small snapshot of the wonderful training facility that Gym Michiana offers students.


I Love their school.
It has everything that
a student could want.
I especially like the way
that they've laid it out.
They certainly know
what they're doing here.
Dave Ray - Mishawaka, Indiana

Gym Michiana has literally changed our daughters life.
She is more confident,
more fit and more outgoing than ever.
We are so thankful for these guys
you have no idea.Debbie Fergus - Granger, Indiana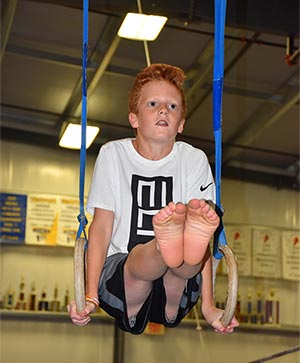 We started taking both of our kids
to Gym Michiana several years ago.
We thought that they would
get tired of it after a while
but instead they have both
continued to advance.
They absolutely LOVE this place
and the owners!
Keep up the great work guys!
Steve & Darlene D - Mishawaka, Indiana

Our kids spend less time on
electronics and social media
and more time on fitness and health.
Gym Michiana is Everything
Positive for Our Family!
Jessica Arants - Niles, Michigan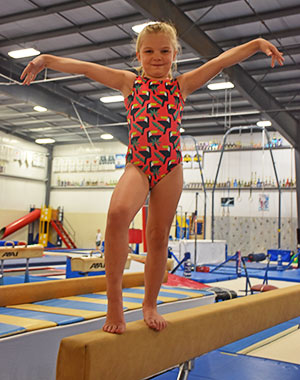 At Gym Michiana the focus is on fun, safety, and personal progress,
stimulating children of all ages to participate in physical activities
specifically geared towards strength, coordination, and flexibility.

Gym Michiana Programs
Gymnastics/Tumbling, Fitness Programs, Dance Classes, Parkour, Martial Arts, Wrestling and More!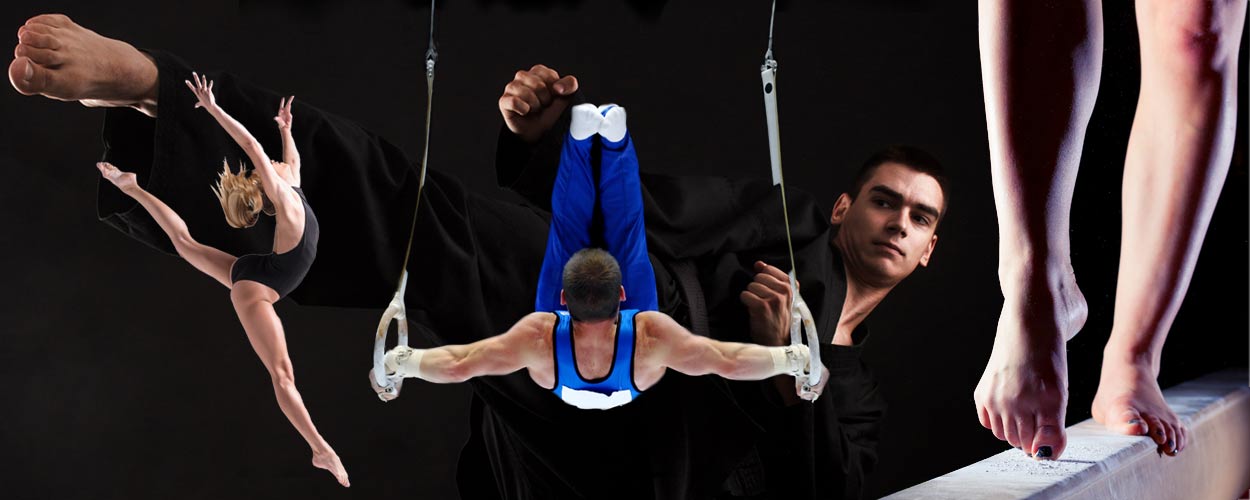 Gym Michiana has a diverse set of programs that enhance students lives in many ways. We put safety first, followed by a balance of fun and progress. Their students become more active, more fit, more confident, more disciplined and happier in their lives. These programs are versatile and lend themselves to students of all ages, in fact students can start as young as 18 months at Gym Michiana and the sky is the limit from there. Their programs are both recreational and competitive. Gym Michiana offers students life changing experiences.

Check out their programs below!


Gymnastics/Tumbling Program
Gymnastics Michiana offers a wide variety of classes to meet the needs of the beginning to the advanced level gymnast of any age. Their Pre-School Program uses a wide variety of creative, colorful equipment designed to attract and stimulate young children's minds and muscles and helps them become aware of the movements that their bodies are capable of. The rest of our classes follow a logical progression designed to develop a basic skill set from which to continue their gymnastic career.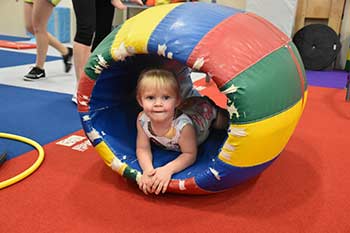 They do limit all of our classes to eight (8) students so each and every child gets lots of attention from the instructor. All classes meet one (1) time per week, although they recommend at least twice per week for children to make the best progress. Your child can move up through our program by age or by gaining the skills needed to graduate to the next level. Their goal, however, is personal progress. They want every child to feel good about their own accomplishments. Their overall focus is safety, fun, and development.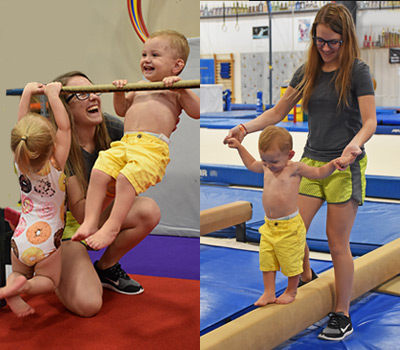 Gym Michiana helps Toddler students which improves their balance, strength and their confidence.
Martial Arts Program
Gym Michiana is pleased to offer martial arts classes! The combination of our awesome facility, years of business expertise, and excellent teachers provides the best experience in the area! Our Martial Arts Program has been designed from scratch to provide students of all ages with a martial arts skill-set that they can use for self-defense, athletecism, personal development, or an athletic career in XMA. Our classes follow a logical progression from toddler to adult, with all aspects of martial arts being developed, such as punches, kicks, blocks, throws, holds, forms, XMA routines, board-breaking, sparring, and weapons training.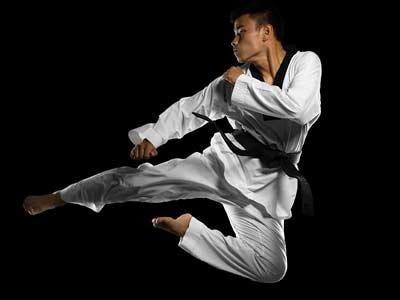 Classes are divided up first by age and then by belt. We group the first three belts together in a White through Yellow belt (W-Y) class or "Basic" class. Once they get to Green belt or higher, they are grouped together in our (G+) class. Student's in the G+ classes have a basic mastery of martial arts and are allowed to start sparring.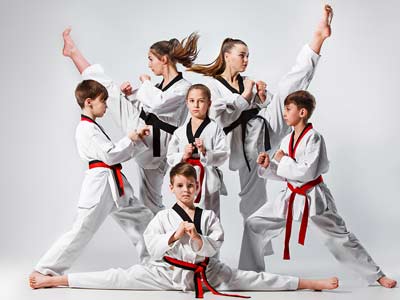 HEALHIER, HAPPIER, MORE CONFIDENT KIDS
3390 N. Home St. Mishawaka, IN
(574) 256-0502
gymmichiana.com