Greenleaf Family DentistryAn Elkhart, Indiana Dental Firm With A Focus On Comfort, Care, Concern, Compassion... and Exceptionally High Dental Services
Elkhart, Indiana has a lot going for it including the type of people. the arts and of course industry. However, Elkhart also has several outstanding dentists including Greenleak Dentistry which has an undeniable reputation for quality dental services, Patient Compassion, Dental Technology and a Talented and Caring Doc and Dental Staff... all within the confines of well appointed, comfortable dental offices. At Greenleaf Family Dentistry it all starts with founder and lead dentist, Bill Flora. When you meet Dr. Flora you quickly understand how he has become so popular as a dentist and dental firm. According to Dr. Flora there are several common sense philosophies that Greenleaf follows to assure that they keep their reputation as one of the best Dentists in Elkhart / Elkhart County. "At Greenleaf Family, great quality dentistry is expected. Our viewpoint is to win the confidence of patients by 'proving' to them that we care. We must walk the talk and walk it every single day. Our focus is on Patient Comfort, Exceptional Patient Care, Concern for our Patients and os course, always Compassion towards our Patients. These to us is what makes up the solid foundation for Greenleaf Family Dentistry.
While Greenleaf Family Dentistry has earned their reputation for excellence in dentistry they are also all about meeting the needs of the people in the Michiana community. Flora says "To boast is one thing…..to follow through with a personal touch with everyone who walks through the Greenleaf doors, calls on the phone, who we meet in the supermarket, pass at the mall, or see at a fast-food drive through... this is what takes time and effort. Making a difference in our community, neighborhoods, and schools is our goal and sets us apart." Looking at the awards and recognition that Greenleaf, Bill Flora and his staff has garnered adds a lot of credibility to statements that might otherwise just be considered talk.

Why Patients Prefer Greenleaf Family Dentistry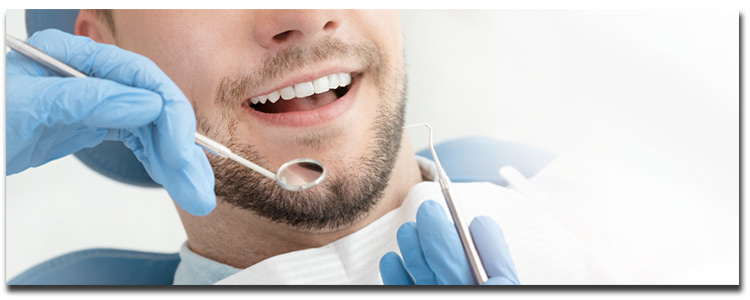 A Formula For Success
When you add up the facts they make perfect sense. People prefer Greenleaf Family Dentistry for the following reasons:
• Greenleaf has over 25 years of successful dental practice in Elkhart
• Dr. Bill Flora has stood solid on his practice of taking care of every patient, making them comfortable, offering exceptional patient care, being concerned for their welfare and being compassionate.
• The Greenleaf Team is one of the most talented and caring Dental Staffs in the region
• Dr. Flora has invested back into his practice to offer the latest technologies and the most comfortable offices.
• The Greenleaf docs and staff do whatever it takes to make their patients look better and feel better
• Greenleef Family Dentistry and Dr. Flora are always involved in the community and always giving back