Today, the Stover retail farm market and U-Pic located on M-139 (formerly US-31) is operated by Ken (great-grandson of John), his wife June, their son Kenny (great great grandson of John) and his wife Erin Stover. It may be hard to believe that a visit to their farm could fill an entire day. More often than not though, they find that people tend to linger and let the hours slip past unnoticed. Most of the time, these visitors are from the city and discover that they just love being on the Stover Farm and spending some time surrounded by nature.
See for yourself, go to Stover's for a visit and you'll likely lose track of time while you hunt for arrowheads. Or, take a walk to the woods and ravine at the end of the apple orchard. If you're very quiet and have a keen eye, you'll be able to spot a variety of birds, deer of all sizes, wild turkey, raccoons, opossums and fox who all call this pristine land home.
The folks at Stover's think you'll also find the quality and integrity of their produce and their people is demonstrated year round. They'll be sure to let you know if anything they sell isn't up to par, and if the weather's been damaging, they'll try to keep the whining to a minimum. That is, except for June, and they just send her home if she keeps complaining.
On your visit to Stover's you will not want to miss their 165-year-old Michigan bank barn. The original structure was built with wooden pegs, not any nails. Let Ken, June, Kenny and Erin Stover share a little of John and Sarah Stover of 1878 and the "Homestead near Arden" with you. Right in the heart of Michigan Fruit Country…
Check out Stover's where the fresh air is free!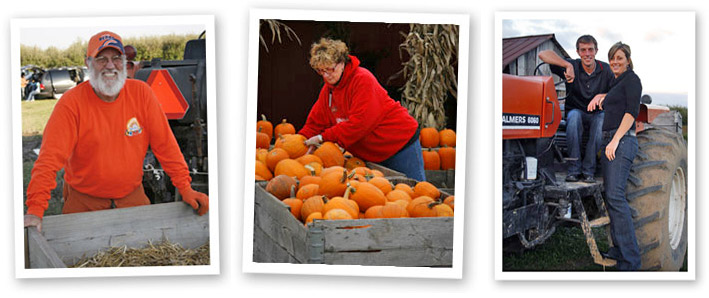 Ken Stover the II with his wife June. Also pictured are Kenny Stover the 3rd and his wife ErinStover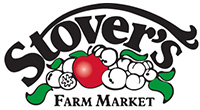 The Stover Farm Market Difference