Froggy's Special Effects Fluids
FOG
Everyone in the Haunt Industry knows that you can't have an effective Haunted House without great fog... and Froggy's Fog is certainly the best there is. It is safe, efficient and affordable and comes in a variety of performance features, from fast dissipating to low lying and everything in between. When you think of fog, you think of Froggy's, it's just that simple!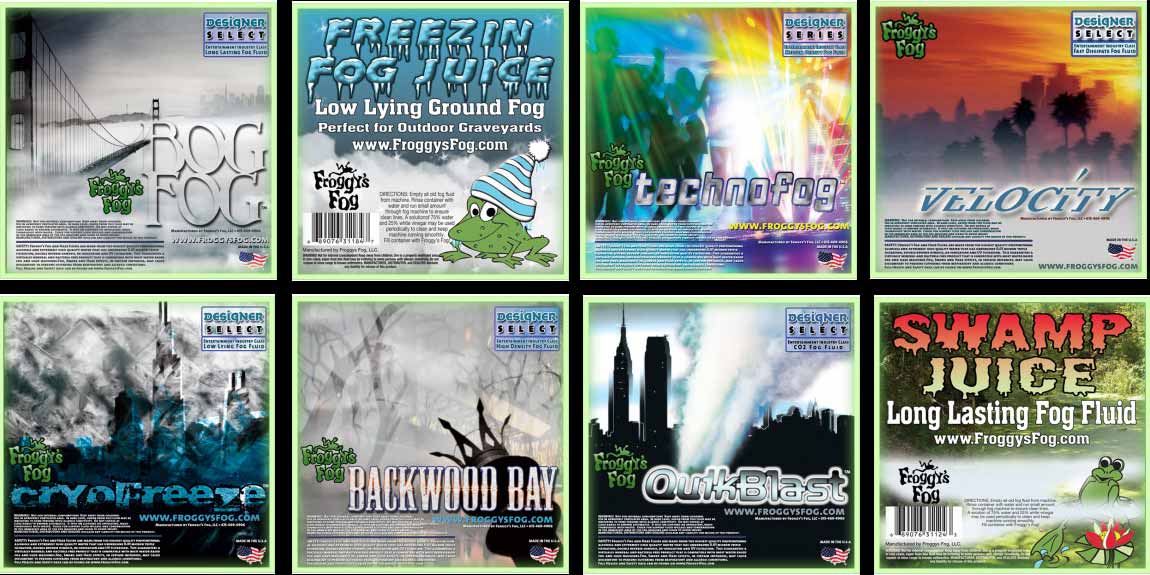 HAZE

Then of course there is Froggy's Haze line. A variety of effective and convincing effect fluids that remains clean, dry and odorless and is capable of extremely high output. This is ideal for Mobile DJ's Night Clubs, Laser Tag venues, Concert Arenas and any Lighting Enhancement needs. Plus, these are all American made.
Froggy's Fog has "A Fluid for Every Effect!" They offer both water based haze and oil based hazes that are compatible with virtually every type of haze machine. Rest assured that every fluids Froggy carries has been designed with the longevity of your fog and haze machine in mind.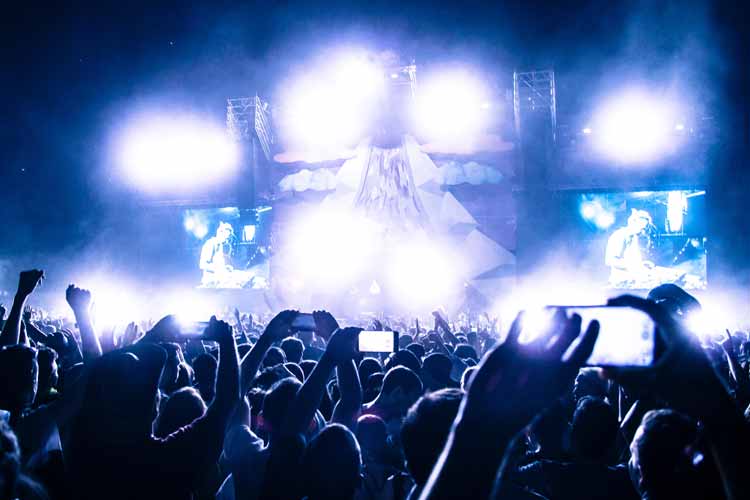 SNOW
Specially formulated for the full range of snow machines available. Froggy's Snow Fluid creates a high yield of dense, white, air-born snow ideal for any stage or theatrical setting. Snow will be economical by virtue of being thicker, whiter and longer lasting. Their Snow Juice manufactures flakes which are superior to others; Dry and fluffy with a No-slip formula. In addition, these juices produce flakes that are not harmful to plants, skin or eyes and are safe for kids. Froggy's Fog formulas ensure that the water content evaporates leaving a beautiful falling flake that is dry when you touch it and disappears after contact. Perfect for use where dry snowflakes are necessary without residue or mess.
This video highlights Froggy Fog's - Froggy Flakes (Fake Snow & Snow Machines)
BUBBLES
Froggy's Bubble fluids produce pure fun! They carry a complete line of Bubble juice that deliver high flying bubbles that are safe, non-staining and non-toxic. Froggy's even offers blacklight UV Tekno Bubbles and their popular Fobbles, bubbles that are filled with white fog and poof when they're popped!
This Froggy's video features "Fobbles", Froggy's Fun, Fog Filled Bubbles
SCENTS
In addition to the incredible and convincing juices that Froggy's carries is their Scent Line. A myriad of various scents that are so believable that your guests could never tell the difference. Pumpkin Spice, Waffle Cone and Popcorn get your guest's mouths watering. Haunted House, Swampy Marsh, Rainforest and Gothic scents keep visitors of your venue on edge. Slaughter House, Stinky Cheese and Rotting Decay make their stomachs turn a bit. If that's not enough give them a blast of Froggy's Fart/Poop scent. That will certainly get some attention.
This Froggy's Fog Video explains how to use Froggy's Scents.
One of the Coolest Effects in the Haunted House Business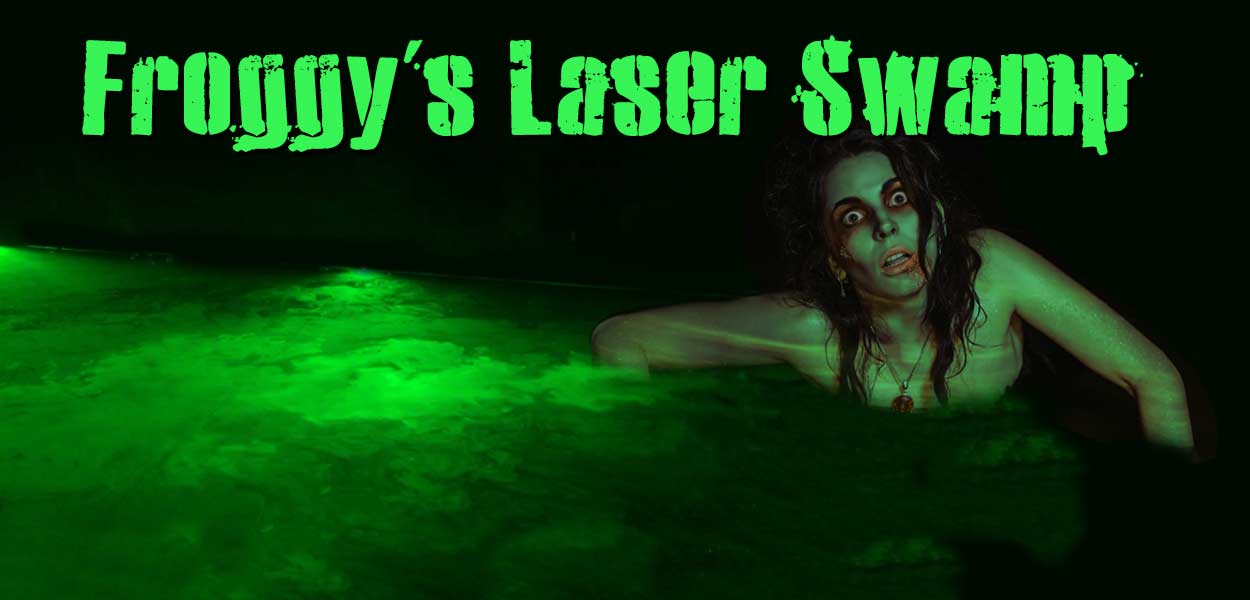 FROGGY'S FOG LASER SWAMP VIDEO