JANUS MOTORCYCLES
The Most Unique Motorcycle On The Planet. Simple, Beautiful, Enjoyable, Exciting!
Janus' namesake is the Roman god of time, transitions, and the road, whose two faces look to the past and the future. When you first see and experience a Janus you quickly understand how the company has artfully connected the past with the future.
So who are Janus Motorcycles made for? That should be your first question. The answer starts with... not for everybody. Janus is a totally unique machine. They are made for Riders who want a closer connection with their machine, the road, and the passing landscape. Janus makes motorcycles for motorcycle enthusiasts, those who are in search of a machine that is designed for the kind of riding we most love to do most: county-road joy rides, zipping through the city, taking a journey down windy roads... and riding a bike at its limit without risking life or limb. Janus Motorcycles target Riders who value experience more than size or specification. Riders who celebrate form and function. Quite frankly a more sophisticated Rider.

Very Informative video about Janus Motorcycles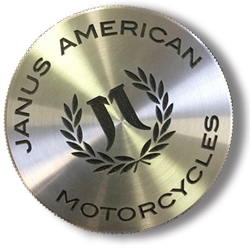 JANUS MOTORCYCLES
3 Amazing Machines... All For Different Personalities
Janice management understands their customer, however, they also understand that their customers have different wants when it comes to motorcycling.
That's exactly why Janus has 3 totally unique offerings when it comes to their bikes. The Halcyon 250, the Gryffin 250 and the Phoenix 250 are all built with the same care and passion yet they all have unique characteristics that endear them to their owners.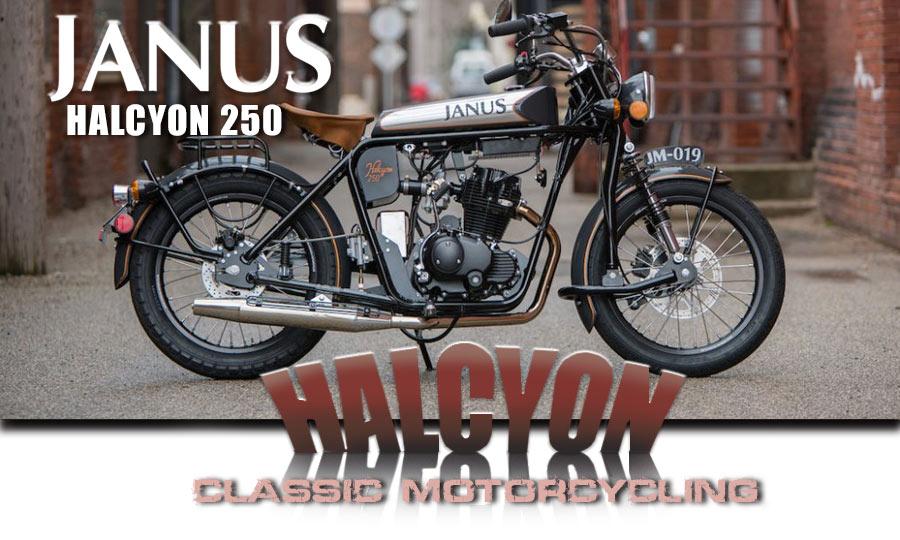 HALCYON 250 by Janus Motorcycles
Now This Is Classic Motorcycling!
For the joy of the simple ride.
For delight in the details.
For everyday riders of all experience levels.
The Halcyon 250 is a lightweight, hand-built, classic motorcycle designed and built in the Midwest. Rediscover motorcycling with the delightful classic design, simple and reliable powerplant, and a personal ordering and ownership experience.

New built-to-order Halcyons will be completed in 4-6 weeks. New Inventory is ready for shipping or pickup within 3 days.
The Halcyon 250 starts at just $6995
Build Out or Order Your Halcyon here:
Halcyon 250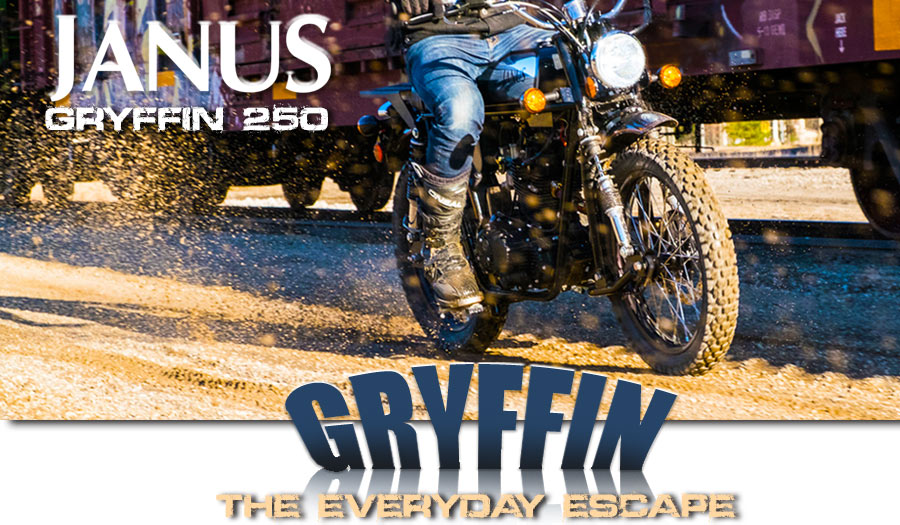 GRYFFIN 250 by Janus Motorcycles
This Is Indeed The Great Escape!
The Gryffin 250 is a simple, durable, lightweight scrambler made expressly for thrilling everyday escapes, on-road and off. It's equipped to move from from highway to two-track, and everything in between. Simple controls and serviceable components keep the Gryffin—and you—prepared for anything. Its materials are chosen for durability and longevity: industrial-grade powder-coated frame and main components; stainless steel exhaust, spokes, wear components, and handlebars; aluminum fuel tank and anodized aluminum rims.
Simply put, the Gryffin 250 is equipped to get you out there every day.
QUICK TOUR
• 229cc single-cylinder engine • 263 lbs. • 70mph top speed • 5 speed • 4-6 week lead time
The Gryffin 250 starts at $6995
Build Out or Order Your Gryffin 250 here:
Gryfinn 250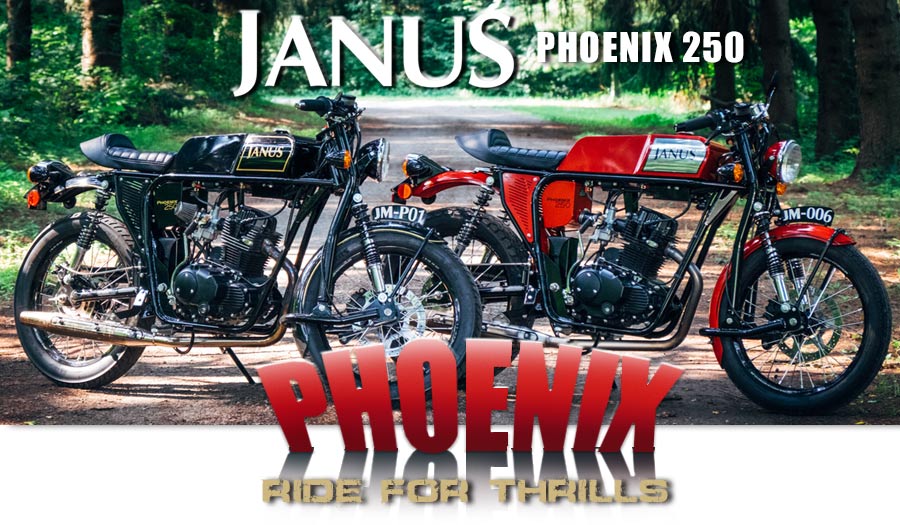 The PHOENIX 250 by Janus Motorcycles
When You're Ready To Ride For The Thrills!

The Janus Phoenix 250 is a proud descendant of the quick, lightweight, and agile cafè racers and Grand Prix bikes of the mid-1900s. With a slender stance and aggressive rake, it carves city streets with ease and rockets nimbly through the countryside. Stripped away is any superfluous feature; the peppy, bulletproof engine and simple controls remain. The Phoenix is properly powered to provide heart-pumping thrills in an everyday setting, with a timeless style that turns heads whether it's parked at the local cafè or racing down your favorite country road.
QUICK TOUR
• 229cc single-cylinder engine • 267 lbs. • 70mph top speed • 5 speed • Production time: 4-6 weeks
The Phoenix 250 starts at $6995
Build Out or Order Your Phoenix 250 Here:
Phoenix 250
Order The Janus Motorcycle
That Is Customized... Just For You!
Or Build Your Own...
Exactly The Way You Want It!
Janus, Just For You!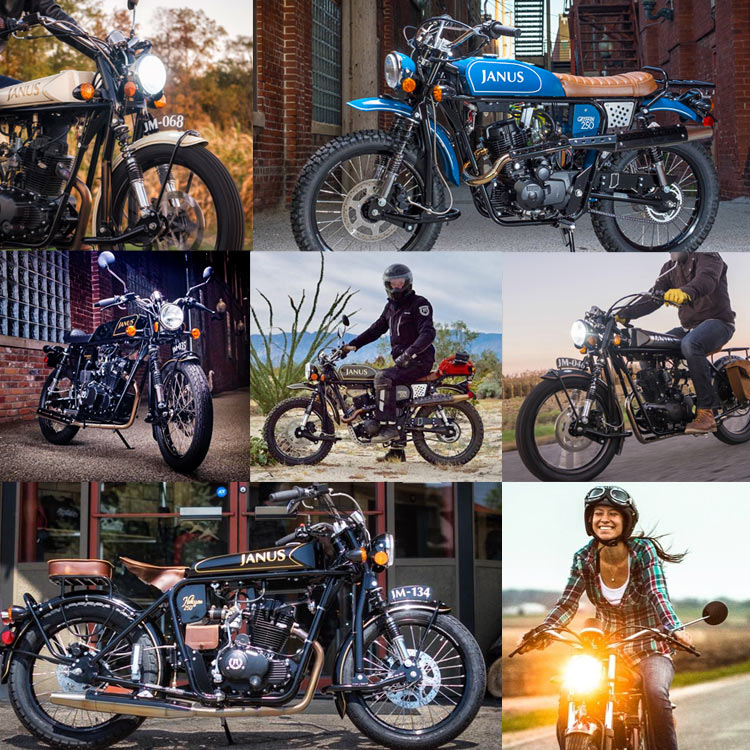 Click Here to see how to Order and for Build Your Own Options:
Janus Motorcycles Ordering
Janus Motorcycles
Designed With Passion
Built With Talent and Love for the Art of Motorcycling
There is quite a history for such a young company. However, it's quality and an amazing final product that really matters in the end. That's exactly what you find when you are a Jauns Rider. The design and initial concepts might be where the excitement starts but it's the skill, experience, art and love for the art of riding that make Janus unique and stand far apart from other motorcycle companies. We could talk all day long but if you want to see for yourself (and even test drive a Janus or two) contact the company and find out for yourself.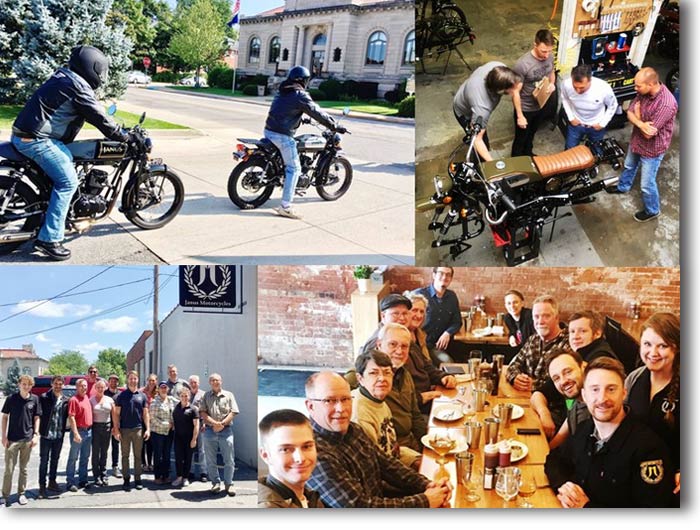 JANUS DISCOVERY DAYS
Test Ride • Learn • Save • Experience • Enjoy
Join Janus when they open up their doors to their operation in Goshen, Indiana. Meet the owners, learn about Janus Motorcycles, try one out, enjoy local coffee, local food, and you can even save on motorcycles and merchandise. There are a limited number of tickets for each date, so reserve your's before they sell out! Learn more and purchase your ticket here:
Janus Discovery Days
MEET THE JANUS CREW
Talent, Knowledge, Passion, Experience... a pretty damn good start!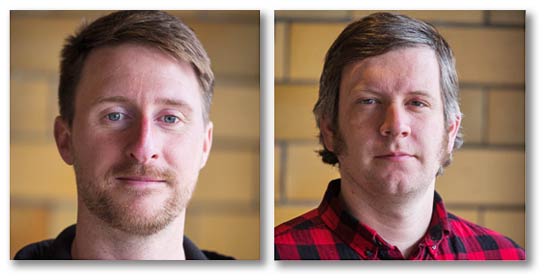 Kevin Biek and Kevin Worsham, Co-Founders of Janus Motorcycles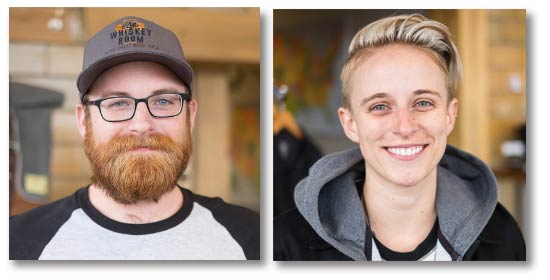 Ryan Roberts - Lead Assembly Technician and Kelly Bordan - Shop Floor Technician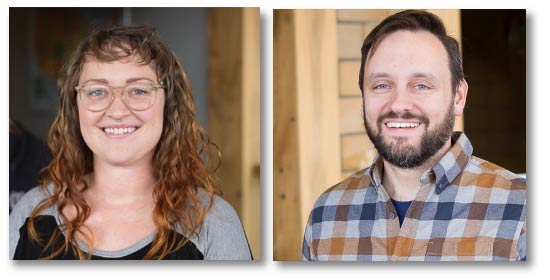 Jaclyn Sonner - Customer Care and Grant Longenbaugh - Marketing & Sales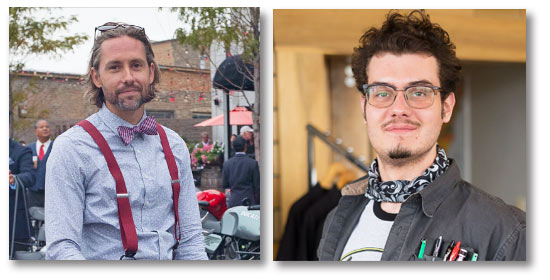 Jordan Swartzendruber - Video & Marketing and Cameron Gruntman - Lead Test & Certified Technician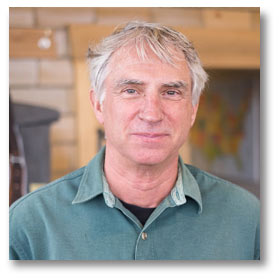 John Swartzendruber - Service Technician


JANUS MOTORCYCLES
211 S 5th St, Goshen, IN 46528
574.538-1350
janusmotorcycles.com